Donald Trump: Democrats Are Telling 'Phony Stories of Sadness and Grief' About Immigrants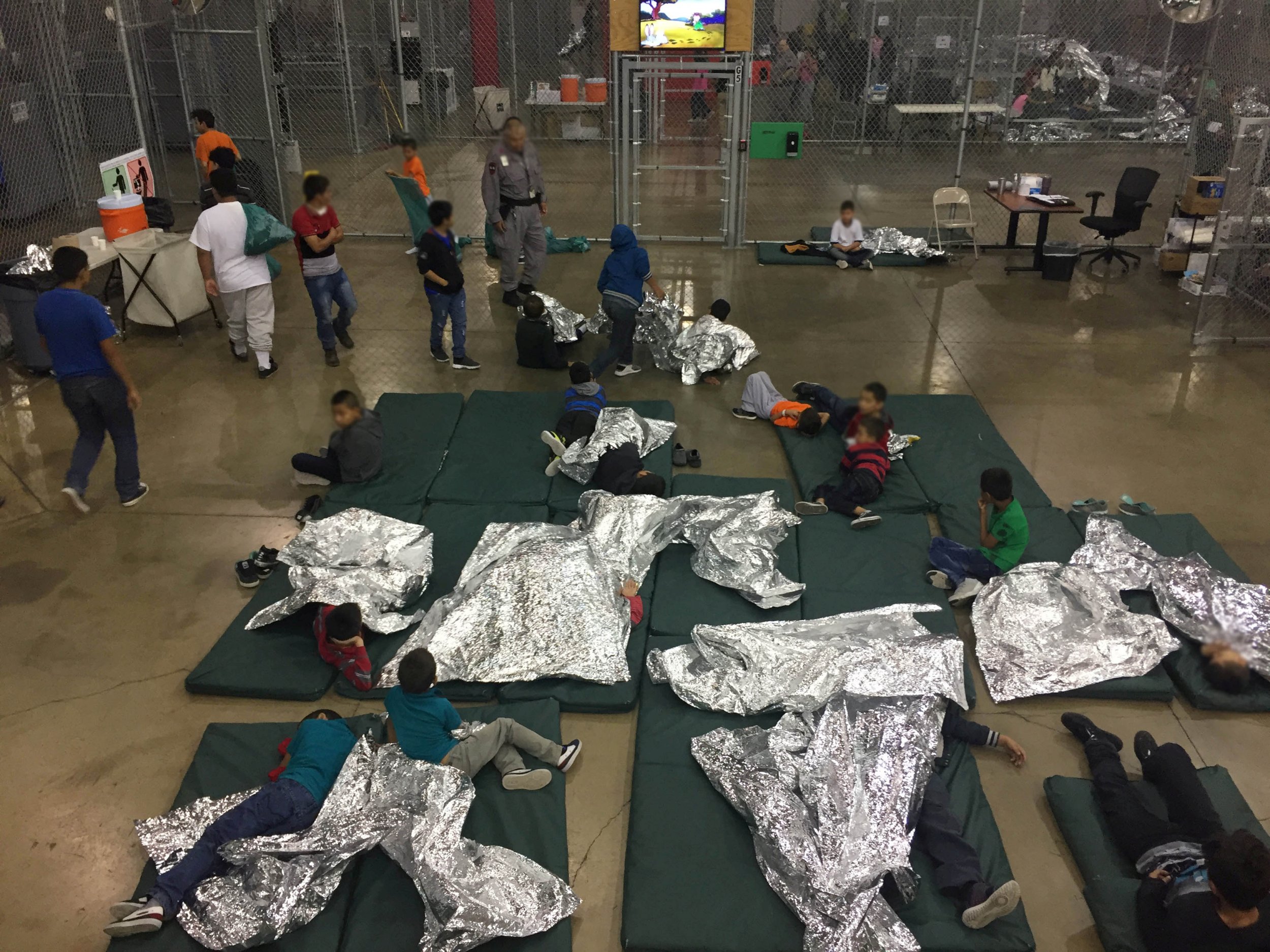 President Trump took to Twitter Friday morning to weigh in once more on the subject of undocumented immigrants and the separation of families at the United States-Mexico border, this time claiming that Democrats are telling "phony stories of sadness and grief."
"We must maintain a Strong Southern Border," the president wrote. "We cannot allow our Country to be overrun by illegal immigrants as the Democrats tell their phony stories of sadness and grief, hoping it will help them in the elections. Obama and others had the same pictures, and did nothing about it!"
While the Obama administration did use cages to house immigrants and families who came across the border illegally, it did not separate families and keep children alone as happend as a result of the Trump administration's "zero-tolerance" policy announced in April.
In recent days, more reports have emerged of alleged abuse at detention centers where child immigrants have been held. Democratic Senators Mark Warner and Tim Kaine on Friday asked for answers from the Trump administration about a Virginia facility where written accounts claim young boys were beaten while handcuffed, strapped to chairs with bags over their heads and locked in solitary confinement while nude and shivering in concrete cells.
Related: Immigrant Children Allegedly Beaten, Had Bags Placed Over Their Heads in Virginia Detention Facility
Trump signed an executive order on Wednesday that halted his administration's separation of immigrant families. The "zero-tolerance" policy resulted in more than 2,300 children being taken from their parents.
Trump's tweet claiming "phony stories of sadness and grief" came just hours after Trump said that Republicans should "stop wasting their time on immigration until after we elect more senators and congressmen/women in November."
House Republicans postponed a vote Thursday on an immigration bill after House leaders said they did not have enough support from their own party to pass the measure. The bill would provide $25 billion for Trump's border wall, offer a pathway to citizenship for young undocumented immigrants and would keep families together who illegally cross the U.S.-Mexico border. The vote is delayed until next week.
Republican Representative Mark Sanford said on CNN Friday morning that the president's tweet is "game over" for immigration reform.