Trump Lashes Out at Democrats Over News of Robert Mueller's Proposed Testimony to Congress Date Announced
President Donald Trump lashed out at Democrats on Sunday, after Representative David Cicilline suggested on Fox News Sunday that special counsel Robert Mueller could soon testify before the House Judiciary Committee.
"After spending more than $35,000,000 over a two year period, interviewing 500 people, using 18 Trump Hating Angry Democrats & 49 FBI Agents - all culminating in a more than 400 page Report showing NO COLLUSION - why would the Democrats in Congress now need Robert Mueller to testify," Trump wrote on Twitter Sunday afternoon.
"Are they looking for a redo because they hated seeing the strong NO COLLUSION conclusion? There was no crime, except on the other side (incredibly not covered in the Report), and NO OBSTRUCTION. Bob Mueller should not testify," the president added. "No redos for the Dems!"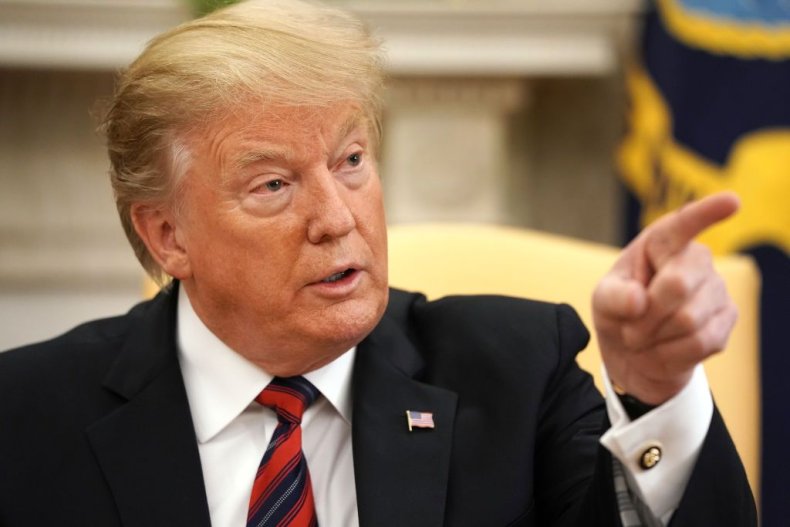 The angry series of tweets came after Cicilline, a Democrat from Rhode Island, appeared on Fox News Sunday with host Chris Wallace, saying that a tentative date of May 15 had been set for Mueller to testify to the House Judiciary Committee. He also said that it was not guaranteed the special counsel would show up.
Cicilline subsequently clarified on Twitter that despite what he'd said on Fox, the May 15 date had not been agreed to, but rather proposed to Mueller.
"We think the American people have a right to hear directly from him," Cicilline said during his TV appearance. "Obviously, until the date comes, we never have an absolute guarantee [that Mueller will show up]. The White House has so far indicated they would not interfere with Mr. Mueller's attempt to testify; we hope that won't change."
Trump had told reporters last Friday that he would leave it up to Attorney General William Barr to decide if Mueller's potential testimony before Congress should move forward. "That's up to the attorney general, who I think has done a fantastic job," he said.
Democrats want Mueller to testify in order to provide additional details about his findings and conclusions after 22 months of investigating whether Trump's campaign conspired with Russia during the 2016 presidential election, and whether the president had tried to interfere with that investigation.
Although the report did conclude, as U.S. intelligence agencies had previously confirmed, that Russia had interfered in the election to disparage former Secretary of State Hillary Clinton's candidacy and to favor Trump, it did not establish that Trump or his associates had conspired with Moscow in the effort. Mueller's final report also laid out a series of allegations that Trump may have obstructed justice by interfering, and attempting to interfere, in the probe. However, Barr later determined that the president had not committed a crime.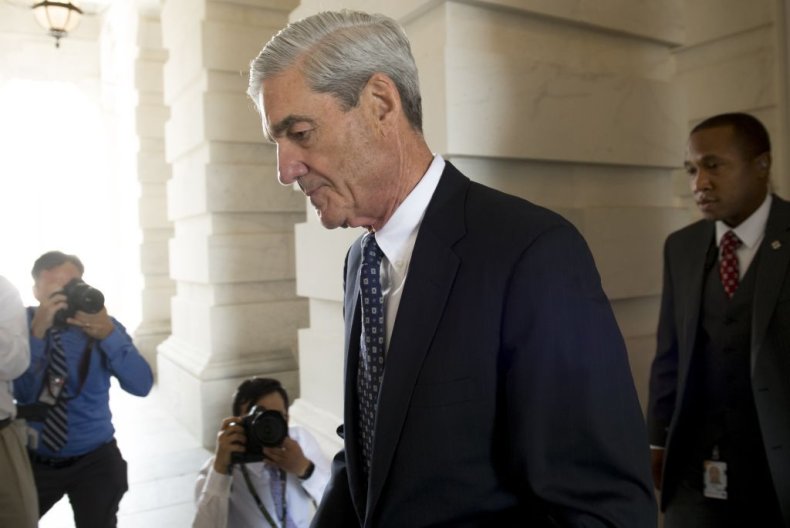 The attorney general has been widely criticized by Democrats and some conservatives for how he handled the release of Mueller's findings.
Many critics said that Barr acted more like the president's personal lawyer than an attorney representing the American public, particularly when, during his remarks in advance of the report's release, he seemed to suggest that any attempted interference may have been forgivable, given the pressure Trump was under.
"As he entered into office, and sought to perform his responsibilities as president, federal agents and prosecutors were scrutinizing his conduct before and after taking office, and the conduct of some of his associates," said Barr during the April 18 press conference. "At the same time, there was relentless speculation in the news media about the president's personal culpability."
The special counsel completed his report in March and urged Barr to release introductions and executive summaries of the document's volumes quickly, but the attorney general did not do so. He chose instead to release the full redacted report nearly a month later. In a letter sent to Barr in March but which only came to light last week, Mueller took issue with the attorney general's decision to release only a four-page summary of the report, which Mueller said led to public confusion.
Because Barr did not disclose Mueller's concerns when the attorney general testified before Congress in April, he now faces claims that he misled lawmakers. Many Democrats have called on Barr to resign, while others recommend impeachment.