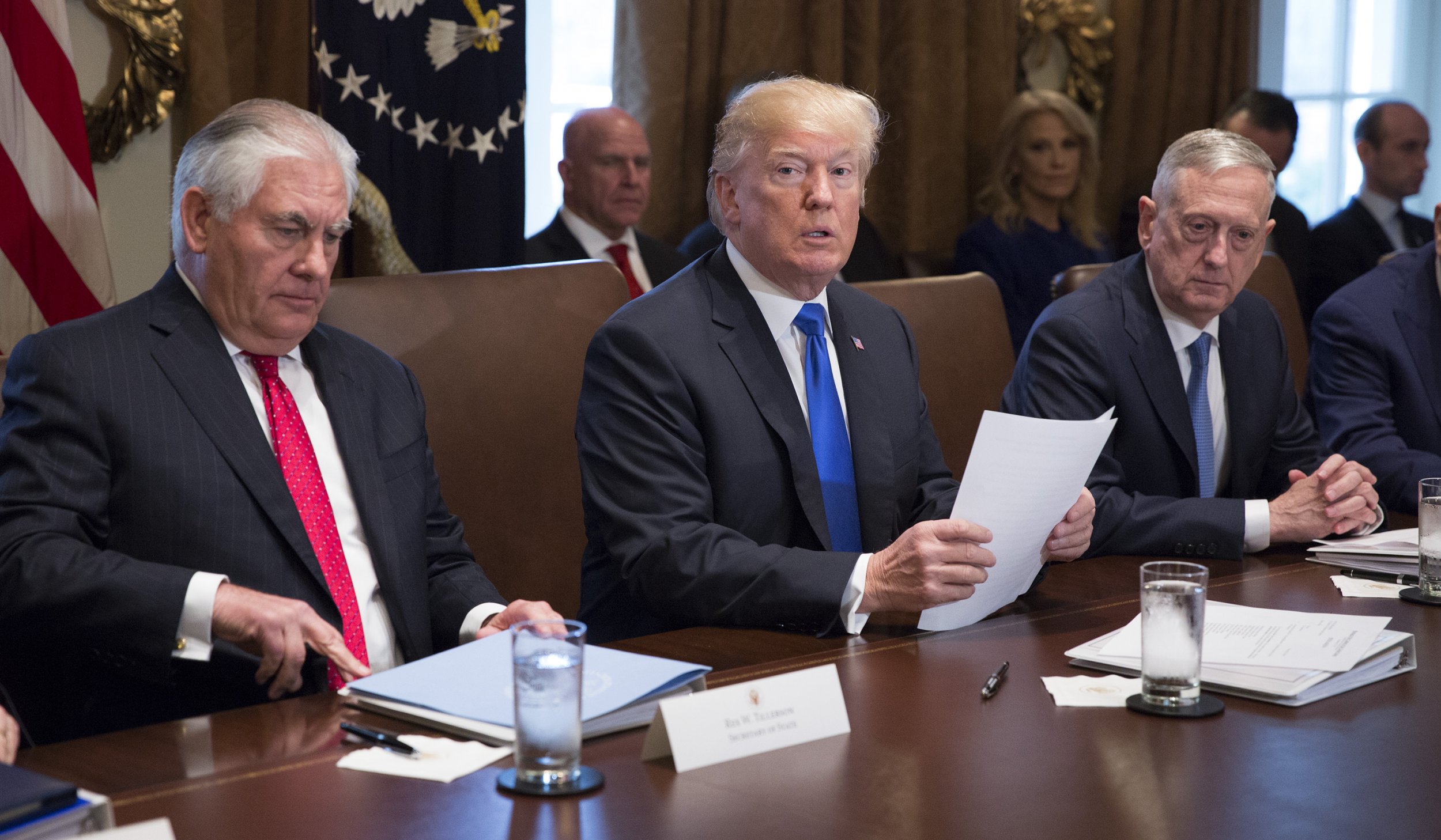 Secretary of State Rex Tillerson has wrapped up the Donald Trump administration's first year of diplomacy by trying to explain Washington's new stance on North Korea.
"When President Trump took office, he identified North Korea as the United States' greatest security threat," Tillerson wrote in an op-ed for The New York Times, published this week. "He abandoned the failed policy of strategic patience. In its place we carried out a policy of pressure through diplomatic and economic sanctions."
Related: North Korea's first sister has just taken a step closer to Kim Jong Un in Pyongyang's circle of power
But Tillerson's emphasis on diplomacy flies in the face of the bellicose message Trump has occasionally sent on North Korea. This is far from the first time the president and his secretary of state contradicted each other. Trump even took to Twitter to berate his own top diplomat for "wasting his time trying to negotiate with Little Rocket Man," using his derogatory nickname for North Korean leader Kim Jong Un.
The incessant missile testing by Pyongyang testifies to the North Korean regime's determination to become a nuclear power and concerned Washington deeply.
"Save your energy Rex, we'll do what has to be done," Trump tweeted in October, after trading threats of military intervention with Pyongyang. Tillerson, for his part, yet again hailed the diplomatic push for new sanctions on North Korea, which the United Nations Security Council supported unanimously earlier this year, insisting that non-military pressure will continue.
"The United States has asked allies and partners to exert unilateral pressure against North Korea in order to force the regime to change its behavior," he wrote. "We hope that this international isolation will pressure the regime into serious negotiations on the abandonment of its nuclear and ballistic missile programs. A door to dialogue remains open, but we have made it clear that the regime must earn its way back to the negotiating table. Until denuclearization occurs, the pressure will continue."
According to him "persuading China to exert its decisive economic leverage on Pyongyang" more so than it does now is a central tenet of Trump's policy. The head of the U.S. Defense Department, James Mattis said last week that Washington aspired to a "diplomatic" solution of the crisis, but the Pentagon would not be unprepared.
"If we have to do it [militarily], we expect to make it the worst day in North Korea's life," he told troops in Guantanamo Bay, telling them to be "at the top of your game."
The cohesion of the administration's policy on North Korea has become the subject for much speculation and even stoked rumors that Tillerson could soon depart the Department of State.