Trump-Endorsed Cheney Challenger Harriet Hageman Called Him 'Racist, Xenophobic' in 2016
Harriet Hageman, the Wyoming Republican endorsed by former President Donald Trump as a challenger to current Wyoming Representative Liz Cheney, once referred to Trump as "racist" and "xenophobic."
During the 2016 Republican National Convention, Hageman opposed her party naming Trump as its presidential nominee. She said he would repel voters and saddle Republicans with "somebody who is racist and xenophobic," The New York Times reported.
When asked about her past views and current praise of Trump, Hageman told the publication, "I heard and believed the lies the Democrats and Liz Cheney's friends in the media were telling at the time, but that is ancient history as I quickly realized that their allegations against President Trump were untrue."
"He was the greatest president of my lifetime, and I am proud to have been able to renominate him in 2020. And I'm proud to strongly support him today," Hageman added.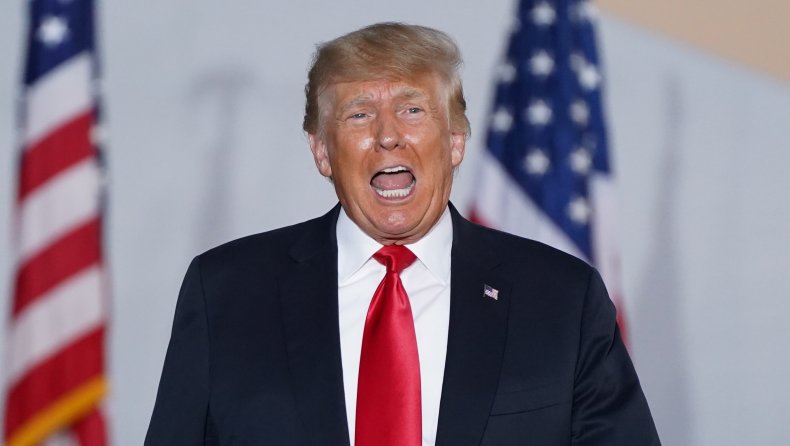 Trump endorsed Hageman in early September as a primary challenger for Cheney in 2022. In his endorsement, Trump criticized Cheney as "disloyal" and called her a "Republican in name only," or RINO.
"Unlike RINO Liz Cheney, Harriet is all in for America First. Harriet has my Complete and Total Endorsement in replacing the Democrats number one provider of sound bites, Liz Cheney," his statement read. "Make America Great Again!"
In response, Cheney wrote on Twitter, "Bring it."
Trump has pledged to unseat Cheney ever since she voted to impeach him for allegedly inciting the January 6 Capitol riots.
Hageman will have to defeat Cheney in the state Republican primary in order to run as the party's candidate for a Wyoming House seat in 2022. The race is considered a test of Trump's ability to unseat GOP elites.
In May 2021, Trump persuaded Cheney's Republican colleagues to oust Cheney as the party's conference chair. She was removed because of her repeated criticism of Trump's baseless claims about fraud causing him to lose the 2020 presidential election.
On the eve of the vote, Cheney said that she would never remain silent about Trump's false claims.
Hageman previously served as Cheney's advisor during the congresswoman's successful 2014 race for the U.S. Senate. Hageman also worked on Cheney's campaign during her 2016 race for the U.S. House, which Cheney won. Hageman donated $1,500 and $500 to Cheney's Senate and House races, respectively.
Hageman resigned from her role as national committeewoman for Wyoming's state Republican Party on September 7. Her resignation was seen as a step towards entering Wyoming's House race.
Newsweek contacted Cheney's office for comment but did not hear back in time for publication.