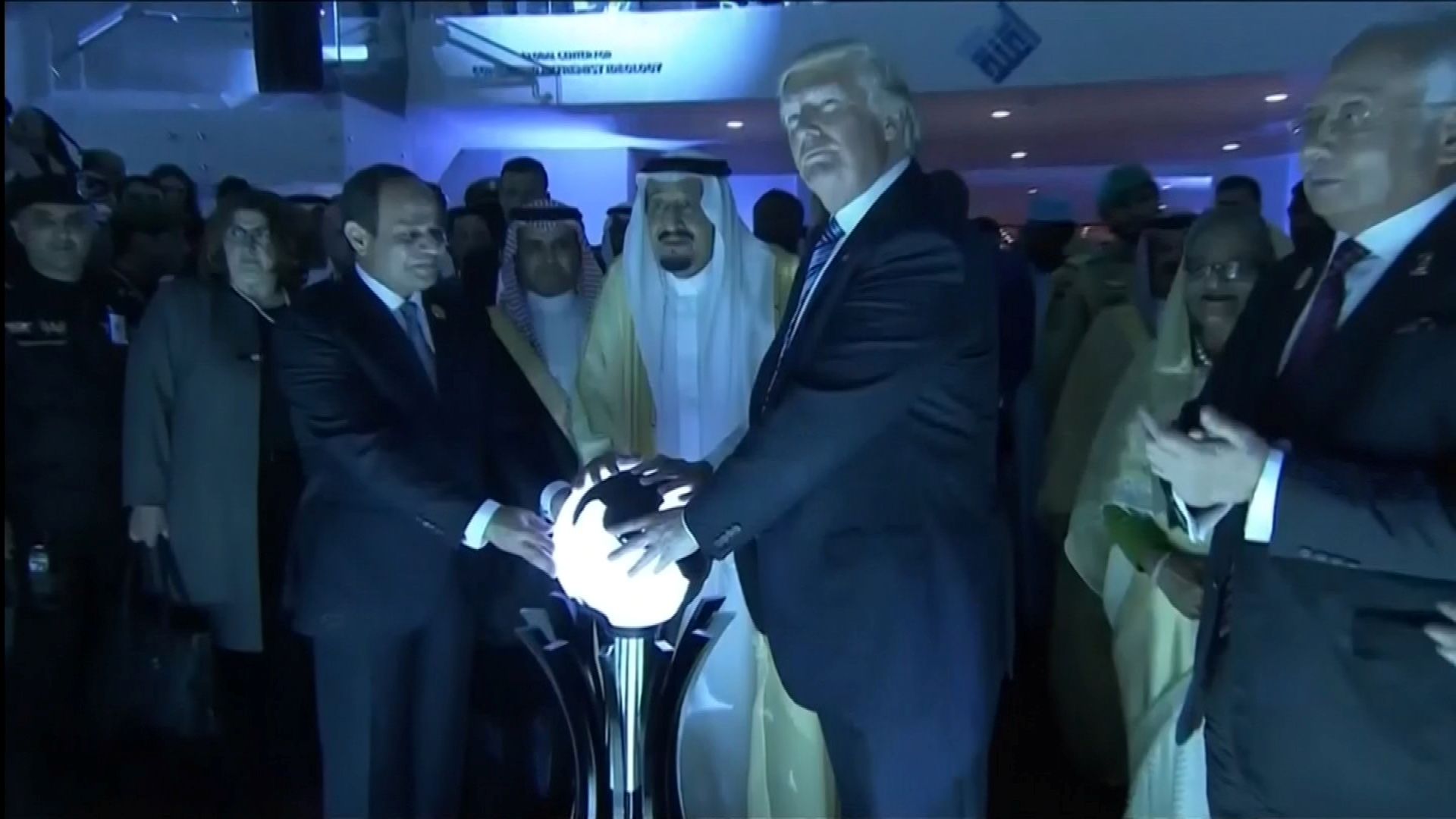 The Trump administration is facing a battle in the Senate over its $110 billion arms deal with Saudi Arabia as senators on both sides of the aisle look likely to try and block the sale of $500 million of the most lethal weapons to the Gulf monarchy.
Politico reported the bid to block a portion of the sale is likely to find more support in the Senate than a similar attempt to block Trump's predecessor Barack Obama from selling battle tanks to Riyadh in 2016.
Even if the attempt fails, the Democrats seem determined to give Trump a bloody nose over the proposal, which was the centerpiece of his first foreign trip abroad. They also want to voice their disapproval of Saudi's human rights record in Yemen.
Read more: Gulf Crisis: Arab Leaders Say 'No Thanks' To Trump's Offer of Resolving Diplomatic Conflict After President Justifies Cutting Ties With Qatar on Twitter
"I think, if you were to ask the general public, should we be at war in Yemen or supporting war in Yemen, I think most people would say, 'where?'" Republican Senator for Kentucky Rand Paul said.
"We need to send the Saudis a message that they need to get serious about the humanitarian nightmare inside Yemen," Chris Murphy, the Democrat Senator for Connecticut who is spearheading the vote alongside Paul said Tuesday.
"Unfortunately, the administration has not used these weapons sales to apply that conditionality. But a strong message from the U.S. Senate that they don't have a blank check from the Congress would be very important," Murphy added.
Trump has positioned himself as a close friend to Saudi Arabia. The current administration appears far more amenable to Saudi interests than under Obama, who pursued a nuclear deal that ended most sanctions against Iran, Saudi Arabia's principal regional rival.
The current White House has also shown little interest in tying arms sales to human rights. In March, the U.S. State Department informed Congress that it would proceed with a $5 billion sale of fighter jets to Bahrain, waiving concerns about the Gulf state's human rights record.
Amid widening rifts in the Gulf states after United Arab Emirates, Saudi Arabia, Egypt and Bahrain cut economic and diplomatic ties with Qatar Trump initially appeared to back the move towards isolating the U.S. ally. "Perhaps this will be the beginning of the end to the horror of terrorism!" he tweeted Tuesday.
However, the president was forced to make an about-face over the comments offering to mediate the dispute, an offer Gulf leaders have declined.