Trump Fan Kanye West Wears 'MAGA' Hat to Mexican Restaurant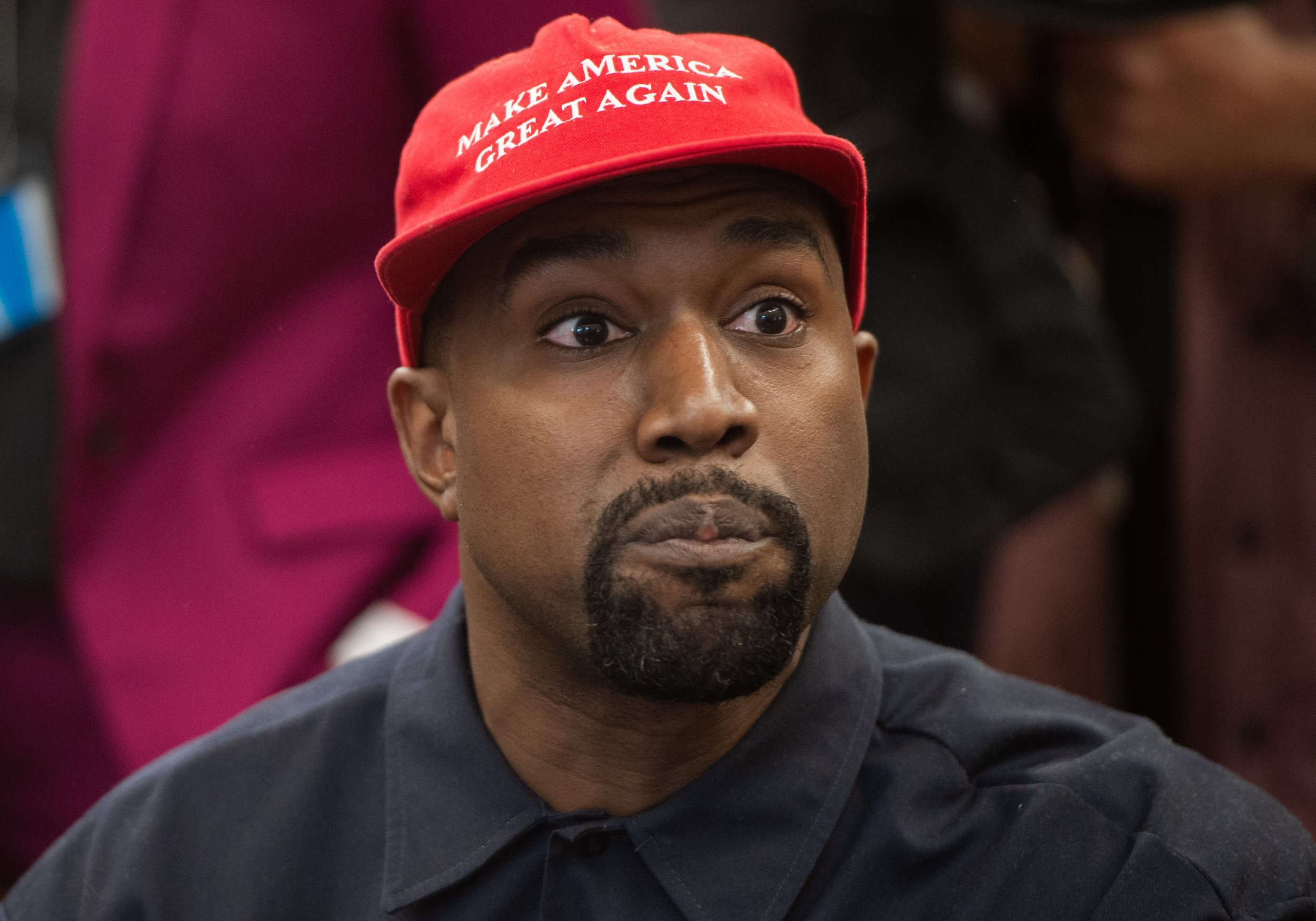 Donald Trump superfan Kanye West put on his red "Make America Great Again" cap and headed into the Chicago suburbs for lunch at a Mexican restaurant on Thursday.
The rapper, music producer, and fashion designer ate at Pepe's Cantina in Naperville, Illinois, for a meal of chicken tacos and to shoot some pool, the restaurant's owner told CBS Chicago.
A Mexican restaurant may seem an odd place for a Trump fan to wear their hat considering the president's rhetoric about Mexicans and his desire to construct a huge wall at the southern border to keep most of them out.
Trump referred to Mexicans entering America as "bringing drugs, they're bringing crime, they're rapists, and some, I assume, are good people" when announcing his run for the presidency in 2015.
But restaurant staff told CBS that West was "down-to-earth," "kind," and said he is a big fan of the food there. Pepe's posted a picture of staff with West to the restaurant's Facebook page.
"Thank you Kanye West for visiting Pepe's and The Can today! Glad to hear you love Pepe's as much as we do!" the post said.
A couple of weeks beforehand West was invited to the Oval Office for a face-to-face meeting with President Trump.
During the bizarre encounter, West said wearing the Trump campaign's hat made him "feel like Superman."
He also said: "Trump is on his hero's journey right now."
West has faced criticism for his support of Trump and wearing the red hat.
The rapper Pusha T said he has confronted West about Trump and said in The Guardian that the MAGA hat is "this generation's Ku Klux hood."
Snoop Dogg has also lashed out at West. The rapper said if you like Trump then "you motherfucking racist."
"Kanye too," he told DJ Suss on SiriusXM. Don't forget about him too. Fuck you too. Throw him in the bag too, cause he right with them motherfuckers."
During his White House meeting with Trump, West tried to address some of that criticism.
"One of the moves I love that liberals try do: A liberal would try to control a black person through the concept of racism because they know we're very proud, emotional people," West said.
"So when I said 'I like Trump' to someone that's liberal they'll say, 'Oh, but he's racist.' You think racism can control me? Oh, that don't stop me. That's an invisible wall."