Trump Will Skip FBI Director Ceremony Amid Bureau's Russia Investigation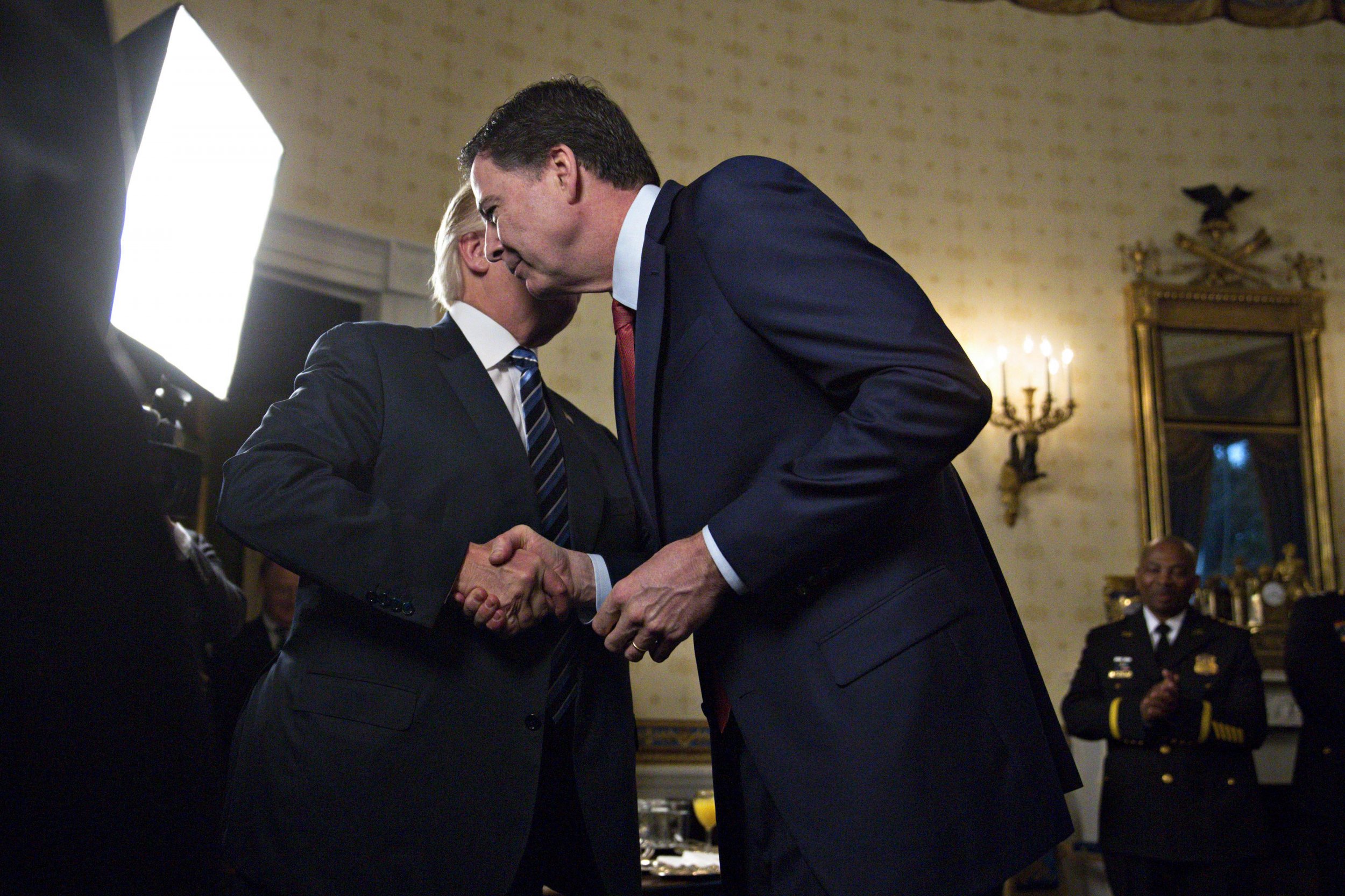 Updated | President Donald Trump will not attend a ceremony for FBI Director Christopher Wray on Thursday, the Department of Justice tells Newsweek. In skipping the event, Trump will avoid possible run-ins with former FBI Director James Comey and Justice Department special counsel Robert Mueller.
Trump's absence will be a departure from the previous administration, when former President Barack Obama attended and spoke at the installation ceremony for Comey.
Related: Trump, Comey and Mueller could come face-to-face at FBI ceremony
Past FBI directors typically attend the ceremony. Trump's absence also means he will avoid possible encounters with people connected to the bureau with whom he has tension. Comey, who Trump fired in May and whom the president has called a "leaker," could be there, as could Mueller, Comey's predecessor and now the special counsel overseeing the FBI investigation into Russian meddling in the 2016 presidential election and possible coordination with the Trump campaign.
Andrew McCabe, the deputy director of the FBI, will be the master of ceremonies. Trump has claimed that McCabe received money from Hillary Clinton. (Two entities affiliated with Virginia Governor Terry McAuliffe, a Clinton ally, gave money to the state Senate campaign of McCabe's wife.) The Justice Department's Office of the Inspector General launched an inquiry into the claims.
The ceremony will take place at FBI headquarters in Washington, D.C., Thursday afternoon. Attorney General Jeff Sessions will attend the ceremony and speak there, the Justice Department spokesperson tells Newsweek. Sessions swore in Wray as director in August.
"I think they would expect to see the president there," Chris Swecker, who retired in 2006 as the assistant director in charge of the bureau's criminal investigative division, says about the FBI employees attending the ceremony. "But...I don't think that they will be impacted one way or another by whether he's there." Swecker says he plans to attend the ceremony.
Last Friday, an FBI spokesperson could not say whether the bureau expected Comey and Mueller to attend. Peter Carr, a spokesman for the special counsel, declined to comment on whether Mueller plans to be there.
This article has been updated to include a comment by Chris Swecker.