Trump Firing James Comey Could Permanently Alter American Democracy, Experts Say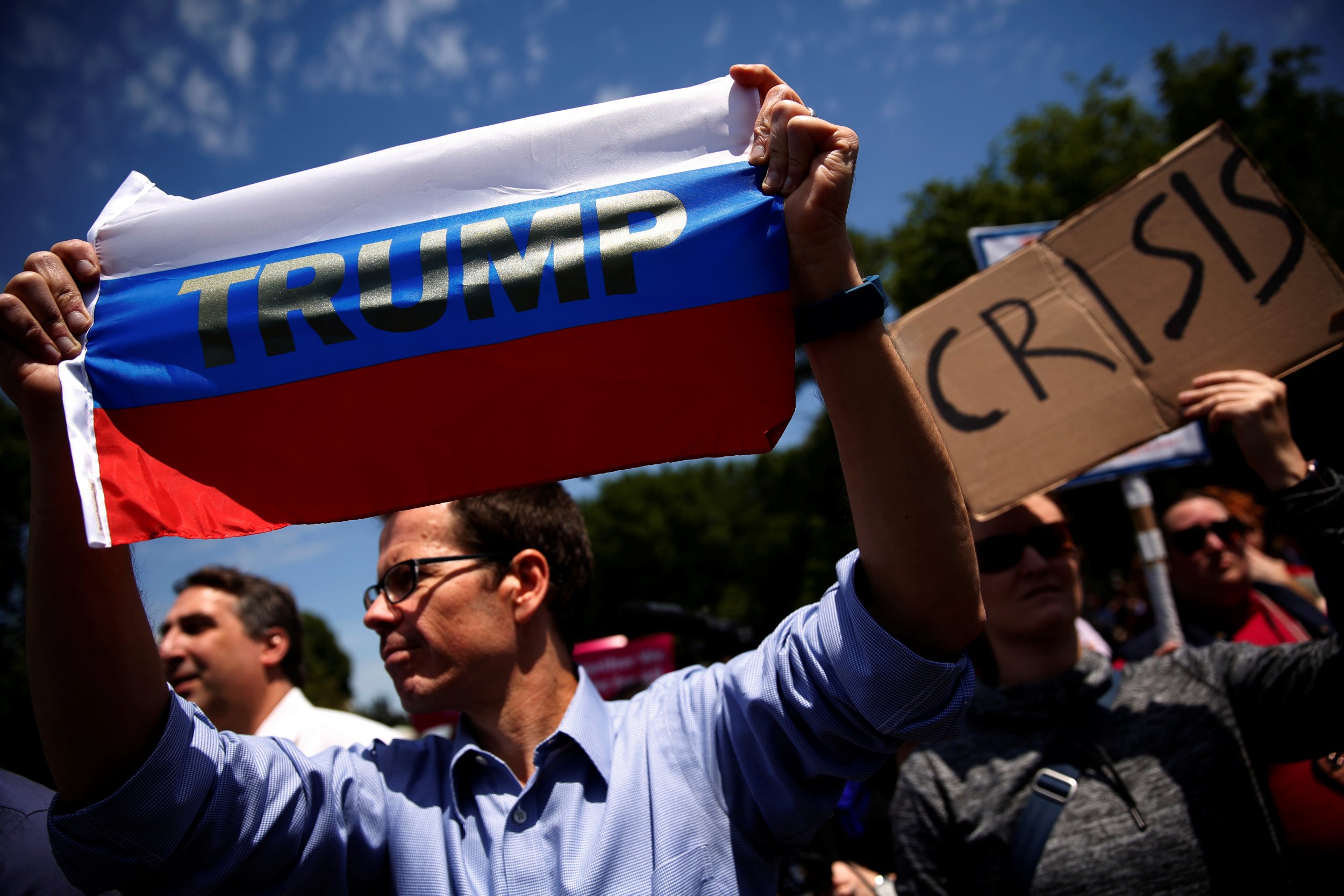 When President Donald Trump fired FBI Director James Comey on Tuesday, he shattered yet another long-standing political rule in what has become a series of rock throwing at American institutions. But this one threatens to transform the face of U.S. democracy, experts say.
"Trump absolutely has the legal authority to remove the director of the FBI," says Jacob Parakilas, who researches U.S. national security at the international affairs think tank Chatham House. "But to do so without citing a particular violation of practice or violation of law is highly irregular and really shatters numerous political norms about FBI independence."
In an interview with NBC News anchor Lester Holt Thursday Trump called Comey "a showboat" and "a grand stander." He said he was going to fire Comey "regardless" of a rationale outlined by deputy attorney general Rod Rosenstein in a letter that the White House first used to defend the firing.
On Thursday The New York Times reported that Trump demanded loyalty from the FBI director when he had dinner with Comey following his inauguration in January. The White House denies this.
Speaking to Holt, Trump justified Comey's firing: "I said to myself, I said you know, this Russia thing with Trump and Russia is a made up story."
Comey was leading an FBI investigation into Russian interference in the 2016 U.S. election. The investigation is also looking closely at whether Trump campaign officials colluded with Russian agents.
Read more: WikiLeaks offers $100K reward for Trump-Comey 'tapes'
Trump's casual dismissal of Comey for no clear legal or ethical reason demolishes the long-standing idea that the FBI director is insulated "as much as possible from the partisan shifts within Washington," Parakilas says.
The FBI director is appointed to a 10-year, non-renewable term that doesn't turn over on an election year and is longer than the maximum eight years of a presidency. (The statute establishing the 10-year term limit was passed in 1976, four years after the death of FBI director J. Edgar Hoover, who held the post for 48 years.)
Comey was only four years into his term and his dismissal marks only the second time an FBI director has been fired. The first was William Sessions, who was fired in 1993 by President Bill Clinton after a six-month Justice Department investigation delivered a 161-page report that found Sessions broke ethics rules and misused department money and staff for personal purposes.
Trump is now reportedly considering a few current and former Republican elected officials for the post which has, in the past, been reserved for long-time law enforcement and legal civil servants.
Trump's decision to fire Comey fits into his "unwillingness to be bound by these political norms that have existed for a very long time and often for very good reason," adds Parakilas. Trump's willingness to question these institutions and their value could set a dangerous precedent for future American leaders, he says.
Read more: Is James Comey too self-righteous to save us from terror?
Republican Senator John McCain agrees. While Trump does have the constitutional authority to fire Comey "I can't help but think that this is not a good thing for America," McCain said late Tuesday, pointing out it could have long-term negative consequences. Whoever holds the position of FBI director, he said, is probably "the most respected individual in all of the American government." The oath of office they take is to uphold the Constitution, not loyalty to the president, and they're supposed to remain politically neutral.
"Our democracy may never be the same," wrote Susan Hennessey, a Brookings Fellow in National Security Law, on Twitter a day after Comey's firing. She argued that since most Republicans in Congress didn't respond with outrage, they "made a choice that, henceforth, a President can fire an FBI director on a whim."
Firing Comey is not the only political norm the president has shattered. During the election campaign Trump was willing to call on Russia to hack his opponent Hillary Clinton's emails. He made claims of voter fraud, and on October 10, he cited a false Russian government-backed media report about Clinton at a campaign rally.
Since becoming president, Trump has shattered the political norms and institutions at the foundation of American democracy. The president has criticized the judiciary, calling federal judges partisan when they stop executive decrees they consider to run up against the Constitution and called the media "the enemy of the American people." He has compared American intelligence agencies to Nazi Germany and falsely accused America's ally Britain of helping former President Barack Obama wiretap Trump Tower. And he has called the U.S. Constitution's checks and balances " archaic" and a "really a bad thing for the country."
All these attacks "are legally protected in terms of free speech, but represent assaults on the parts of society that are supposed to remain non-partisan and that the president or a candidate for president shouldn't really be commenting on," says Parakilas.
When Trump challenged a "so-called" federal judge who halted his travel ban in February, George Mason University School of Law professor Ilya Somin said his presidency is a reminder that "the whole structure of political power rests on political norms, and not just legal procedures."
Whether Trump has altered those norms and set a precedent for the politicization of traditionally neutral American institutions "depends entirely on what kind of presidency Trump will have had when we look back on it in 15 or 20 years," said Parakilas.
"If it's a sort of short term presidency, if he's not reelected, if he leaves office by means other than the expiry of his term, any of those things would mean that future presidents would be at pains to distance themselves from looking like a successor to Trump," he said.
On the the other hand, if Trump has a successful presidency, if he wins two terms, if he succeeds in radically reshaping government in the image he sees fit, "then yes, it could a precedent," Parakilas argues. The only thing we know for sure at this point, he said, is "it is very, very disruptive."