Donald Trump and Kara Young's Relationship Detailed in New Book
Donald Trump made racist and insensitive comments while dating his biracial ex-girlfriend Kara Young, according to a new book.
In her book Confidence Man, New York Times reporter Maggie Haberman details a number of examples in which the former president made disparaging remarks about non-white people down the years, including thinking a diverse group of Democratic congressional staffers were waiters at a White House reception in 2017.
While examining whether the former president is racist, the book, a copy of which was obtained by Rolling Stone magazine ahead of its October release, describes the relationship between Trump and model Young, whom the former president dated for two years in the late 1990s.
In one section, the book describes how Trump made a joke suggesting Young—who has a Black mother and a white father—inherited her looks from her mother and her intelligence "from her dad, the white side."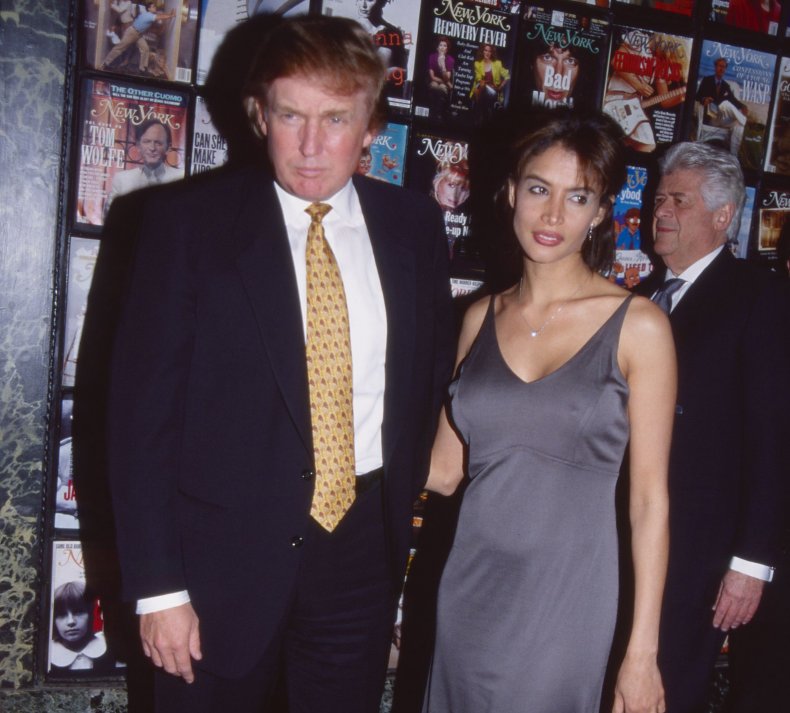 While Trump laughed at his own joke made soon after he had met her parents for the first time, Young was unhappy with the comment and told him so, according to the book.
In a 2017 interview with The New York Times, Young said she didn't think Trump was racist.
"I never heard him say a disparaging comment towards any race of people," she said.
However, she said Trump had a tendency to believe racial stereotypes. For example, Young described how Trump was surprised that there were Black people in the crowd at the U.S. Open, seemingly believing Black people do not watch tennis.
"We went to the U.S. Open once, and a lot of Black people came because it was Venus and Serena [Williams]," she said. "He was impressed that a lot of Black people came to the U.S. Open because they were playing."
Young did criticize her former boyfriend for his controversial remarks in the wake of the neo-Nazi "Unite the Right" rally in Charlottesville, Virginia, in 2017 in which he said there were "very fine people" on both sides of the violent clashes.
"It's horrifying what happened at the rally," Young said. "I think it's crazy, and I think it's sad that this is where our country is."
Trump later said that he was not talking about neo-Nazis and white nationalists when he made the "very fine people" remark because "they should be condemned totally." Instead, Trump said the remark was in reference to those who were in Charlottesville protesting the removal of a General Robert E. Lee statue.
"You had many people in that group other than neo-Nazis and white nationalists," Trump said in August 2017.
Trump has been contacted for comment.