Trump Sending Giuliani to Ukraine Without Intelligence Leaders Being Aware Is 'Particularly Dangerous,' Congressman Warns
Representative Mike Quigley warned on Tuesday that President Donald Trump's personal lawyer traveling to Ukraine at his employer's behest without intelligence leaders being aware of what he was doing was "particularly dangerous" for the U.S. government.
The congressman, a Democrat from Illinois, pointed out during an interview with CNN that he asked acting Director of National Intelligence Joseph Maguire last week during a House Intelligence Committee hearing what Rudy Giuliani was doing in Ukraine. "He honestly had no clue," Quigley said
"Now that's a horrible way to run a government," the representative continued. "It's particularly dangerous, especially when you're talking about classified information. What was his role? What exactly was he doing? What exactly did he request from Ukraine?"
Quigley raised concerns during the interview that Trump and his administration may disregard the courts and the oversight process as the impeachment inquiry continues. He said that would send the government into a "constitutional crisis," asserting that "we're facing that possibility."
As others have also said, the representative argued that Trump's actions "were far worse than Watergate," which led to the resignation of former President Richard Nixon back in 1974. "I suspect, this is the greatest crime a president has committed in my lifetime," Quigley said.
Former Trump adviser J.W. Verret, a law professor at George Mason University, gave a similar assessment to CNN on Monday.
"Nixon was a patriot. Of all the crazy things he [Nixon] did, he never would have accepted help from a foreign power for his own personal interest in an election, particularly one that would compromise the U.S.' strategic interests," Verret, who advised Trump during the pre-transition phase of his presidency, said. "This is much worse and I think momentum continues toward impeachment."
Democrats formally launched an impeachment inquiry into Trump last Tuesday, after a government whistleblower claimed that the president and Giuliani had repeatedly pressured Ukrainian officials to open an investigation into debunked claims that former Vice President Joe Biden had acted corruptly in the Eastern European nation. Ahead of a July 25 phone call with Ukraine's President Volodymyr Zelensky, Trump ordered $391 million in military aid to be suspended to the country.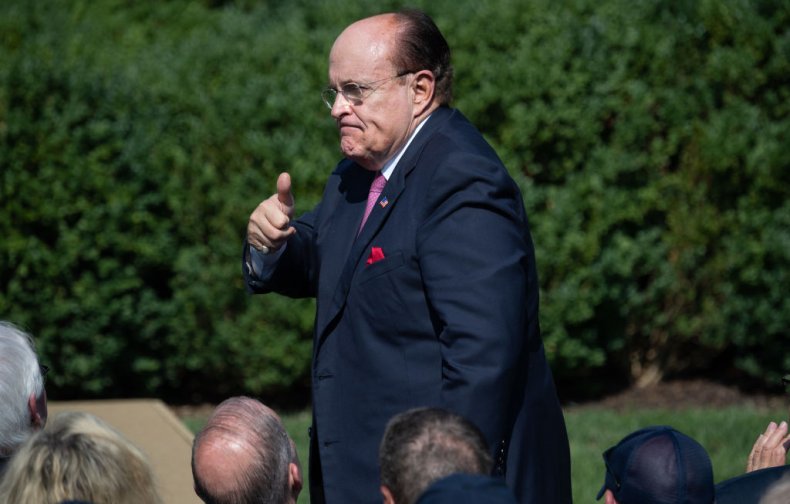 The president's critics allege that the aid was withheld as leverage to increase the pressure on Ukrainians to open the probe. Ukrainian officials have said they were given the impression that Trump's support for their new government could depend on whether or not they investigated the unsubstantiated allegations against Biden.
Although Trump and his supporters argue that the impeachment inquiry is "partisan" and a "witch hunt," several prominent Republican lawmakers have voiced serious concerns about the president's conduct.
In a Monday op-ed for The Washington Post, former Senator Jeff Flake, a Republican from Arizona, wrote: "With what we now know, the president's actions warrant impeachment."