Trump GOP Challenger Says Republican Voters Tell Him 'They're Tired' of President and 'Sick of His Lies'
Republican presidential candidate Joe Walsh said that voters in Iowa, New Hampshire and other states have expressed frustration with President Donald Trump and are "sick of his lies."
Walsh, a former GOP congressman from Illinois, launched a long-shot challenge against Trump in August. He is joined by two other Republicans, former Governor Mark Sanford of South Carolina and former Governor Bill Weld of Massachusetts, in running against Trump for their party's nomination (Sanford later announced he suspended his campaign in a tweet on November 13). However, the GOP has largely dismissed the challengers, with some state Republican party's announcing they will forego holding primaries altogether.
Despite the opposition from his own party, Walsh told CNN on Thursday that he believes Trump's support among Republican voters is "soft."
"I've been in New Hampshire a bunch, I've been in Iowa a bunch, I've been in a number of states," Walsh explained. "I'm talking to Republican voters," he continued, "and I gotta tell you ... they're tired of him [Trump]. They're sick of his B.S. They're sick of his lies."
The former GOP representative then criticized Trump for claiming at a Tuesday campaign rally in Florida that "some people want to change the name Thanksgiving." It appears Trump's inaccurate claim came from watching Fox News. In reality, there is no concerted effort to change the American holiday's name.
"Trump stood in front of his voters this week and made up a war on Thanksgiving," Walsh said. "We have a president of the United States–pardon my language this Thanksgiving ... who literally just makes s--- up. When you talk to Republican voters, they're generally tired of all of this. I've had Republican voters tell me they don't want to go through four more years of this crap."
Despite Walsh's remarks, Trump's approval rating among Republicans has appeared to remain steady throughout his time in office. Surveys by Gallup have concluded that, on average, 86 percent of Republicans have approved of Trump throughout his nearly three years as president. Support for Trump among Republicans has never dipped below 79 percent, according to the company's polling.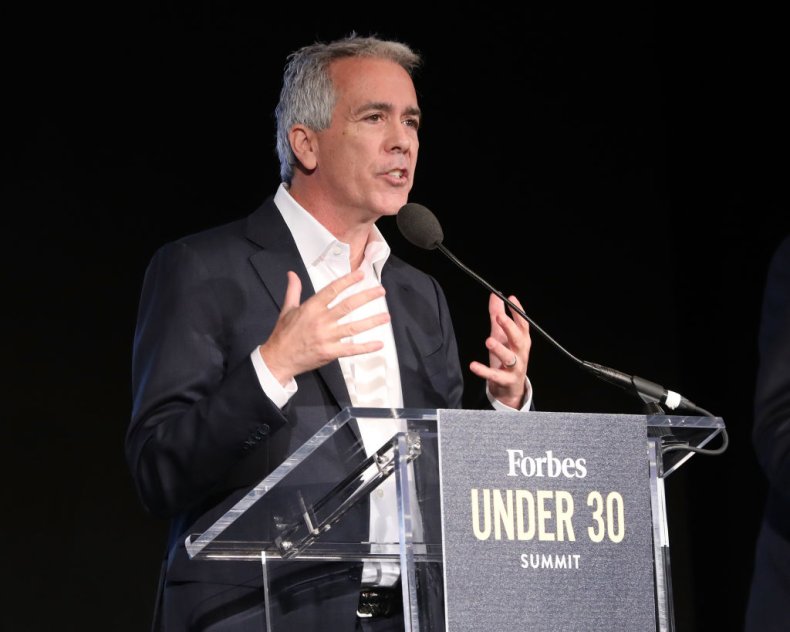 Overall, however, Trump's approval rating has never risen higher than 46 percent, according to Gallup. As of earlier this month, it stood at 43 percent, with 54 percent of respondents saying they disapproved of the president, while 3 percent had no opinion.
Multiple surveys of voters nationwide have also shown Trump trailing the leading Democratic presidential candidates in hypothetical one-on-one matchups. A SurveyUSA poll published on Wednesday showed former Vice President Joe Biden and Senator Bernie Sanders both beating Trump by double digits, while Senator Elizabeth Warren and Pete Buttigieg came out ahead by 7 percentage points.