Trump Made Alleged Hush Payments Out of Fear of Melania: Biographer
A Donald Trump biographer claimed that the former president directed alleged hush money payments to Stormy Daniels out of fear for his marriage to former First Lady Melania Trump.
Manhattan District Attorney Alvin Bragg's office is believed to be nearing the end of an investigation into Trump's involvement in a plan to pay Daniels, an adult film star, $130,000 in the days before the 2016 election in exchange for her silence over an affair between the two. Michael Cohen, Trump's former lawyer, pleaded guilty to making the illegal payments in 2018 and was sentenced to three years in prison as a result.
Bragg's office recently invited Trump to testify before a grand jury overseeing the case, a sign that legal experts say means the district attorney is preparing to issue an indictment. Trump's legal team has indicated he will not be testifying and the former president has previously denied any affair with Daniels or having any knowledge of Cohen's payments.
Speaking with MSNBC on Sunday, however, Tim O'Brien suggested that Trump's motivations for the payments to Daniels were not solely out of concern for his presidential campaign, but also possibly grew out of concern for his marriage. A journalist and political analyst for networks like MSNBC and NBC News, O'Brien also previously wrote a biography about Trump, 2005's TrumpNation.
"I think he was also worried about his marriage getting blown up," O'Brien said. "Donald Trump has a long history of cheating on his wives, and I think he was probably more afraid at that point of Melania Trump than he was of the electorate, so he had a motivation to try and get this out of the way."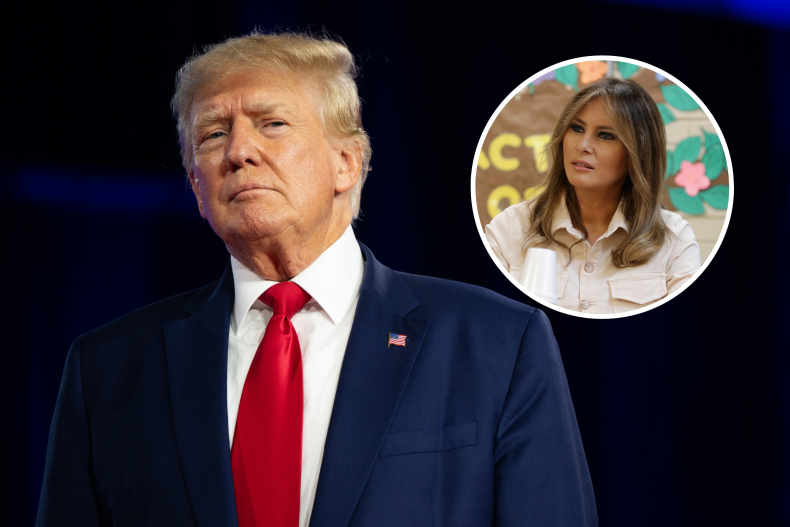 Melania Trump is the former president's third wife, whom he married in 2005. Together they have one son, Barron Trump, born in 2006.
Bragg's investigation into Trump's alleged payment to Daniels is one among a flurry of legal battles he is currently facing. The Department of Justice and special counsel Jack Smith are investigating his involvement in the January 6 Capitol riots, as well as his handling of classified documents after leaving office. He is also being investigated for alleged attempts at election tampering in Georgia by Fulton County District Attorney Fani Willis. Trump has consistently dismissed the legitimacy of all the legal probes he is facing.
Critics of Trump have pushed for him to face criminal indictments, both for the sake of accountability and in the hope that it would hamper his 2024 reelection bid. Trump has stated that he would continue his current presidential bid even if he was officially hit with a criminal indictment. Only a conviction on charges related to treason or insurrection would legally bar him from holding elected office.
Newsweek reached out to Trump's communications team via email for comment.