Donald Trump Is 'Very, Very Nervous' That Senate Republicans Will Back Impeachment, Conservative Pundit Says: 'There's a Chance'
There is a chance that enough Republicans in the Senate will switch sides on the issue of impeachment and remove President Donald Trump from office, a conservative commentator said, and it is making the man at the top "very, very nervous."
Matt Lewis outlined in a column for The Daily Beast some of the likely contenders among the Senate GOP to break with Trump on impeachment. Among those is Alaska's Sen. Lisa Murkowski, who in 2010 lost the Republican primary but won a write-in campaign for the seat.
"I'm one of the few people you'll meet who thinks there is a chance that there will be 20 Republicans. I'm not predicting it, I wouldn't bet on it, but I think there's a chance," Lewis told CNN's Don Lemon on Wednesday night.
"I think Donald Trump is obviously very, very nervous about this and he is doing everything he can to push back against them."
Trump is facing impeachment by the House for trying to get Ukraine to open spurious investigations into vice president Joe Biden, a leading 2020 candidate, and the Democratic Party. The Democrats accuse Trump of soliciting foreign interference in the next election.
The president has attacked Utah Senator Mitt Romney, a former Republican presidential candidate, for criticizing his conduct over Ukraine and on other issues. Trump called Romney "pompous" and said he is playing into the Democrats' hands.
If the House impeaches Trump and it proceeds to a trial in the Senate, a two-thirds majority is needed to convict the president of any charges and remove him from office. The Republicans currently hold a slim majority in the Senate.
"I actually think there is a shot that Republicans can get their act together," Lewis told Lemon. "And look, if the vote was held today, maybe not. But every day something else comes out. Donald Trump is the chaos candidate as I think Jeb Bush once said.
"And you know what, in 2016 maybe we wanted a little chaos. We wanted some excitement. I think after three years, maybe we want to calm things down a little bit."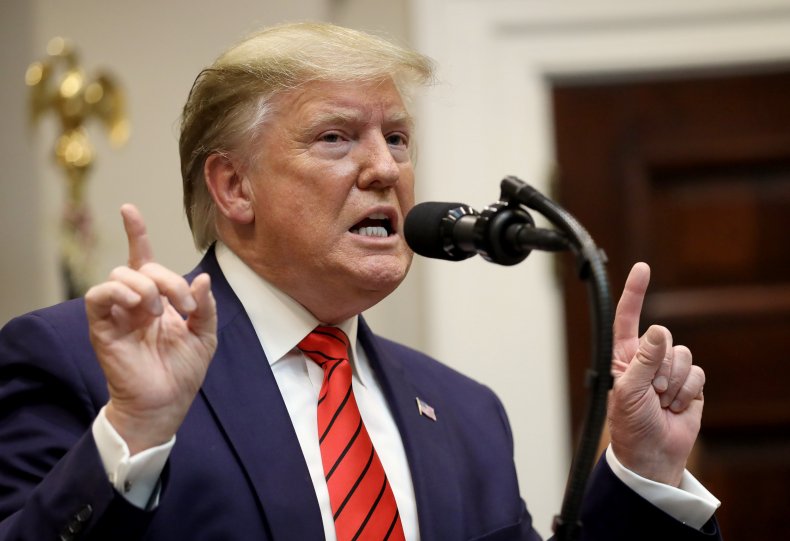 Amid the criticism over his conduct with Ukraine, Trump doubled down and publicly suggested that China should also investigate Biden and his son, Hunter Biden, who has done business in both countries that raised conflict of interest questions because of his father's role.
"When the only American citizen President Trump singles out for China's investigation is his political opponent in the midst of the Democratic nomination process, it strains credulity to suggest that it is anything other than politically motivated," Romney tweeted.
"By all appearances, the President's brazen and unprecedented appeal to China and to Ukraine to investigate Joe Biden is wrong and appalling."
This week, Senator Rob Portman, an Ohio Republican, said Trump was wrong to raise a Biden investigation during a call with Ukraine's President Volodymyr Zelenskiy.
"It's not appropriate for a president to engage a foreign government in an investigation of a political opponent," Portman told The Columbus Dispatch.