Why Donald Trump Indictment Will Likely Be Delayed
The Department of Justice will not in the near future indict Donald Trump over the investigation regarding reported classified documents seized from his Mar-a-Lago home, despite calls to do so in the wake of Judge Aileen Cannon's latest ruling, according to a legal expert.
Cannon was heavily criticized for her September 29 decision, which overruled a previous call from Raymond Dearie. He was special master appointed to review the thousands of documents recovered by the FBI from the former president Florida's home to determine if any are protected by attorney-client or special privilege.
Among the calls from Dearie that Cannon rejected included asking the former president's legal team to submit formal objections to the FBI's inventory of items removed from Mar-a-Lago.
The decision meant Trump does not have to testify or explain why he believes the FBI may have "planted" evidence against him during the August raid—an unsubstantiated claim he continually pushes—or state which of the documents he declassified before he left the White House in January 2021, another disputed claim which has not been backed up by his lawyers in official court filings.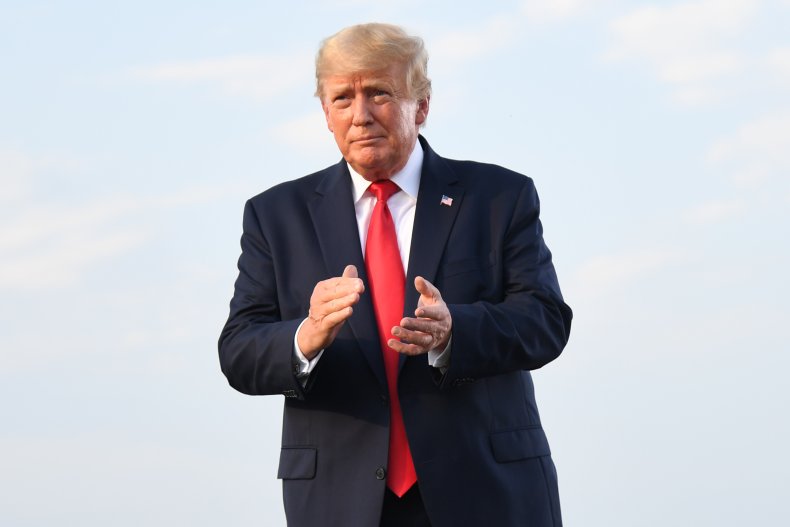 Cannon also overruled the special master by extending the deadline for Dearie's review of the thousands of documents seized by the FBI until December 16 following a request by Trump's team.
The ruling from District Judge Cannon, who was appointed to the bench by Trump, was accused, among other things, of being another delay tactic, with a number of experts suggesting the DoJ should counteract and indict Trump over allegations he mishandled classified and top secret materials removed from the White House.
Barbara McQuade, a University of Michigan law professor and former U.S attorney, believes that while prosecutors could charge Trump following Cannon's ruling, they may wait until they have completed a review of the materials and conduct further inquiries.
"The justice department will want to wait until they've had a chance to see all of these documents before filing charges, though, based on the ruling by the 11th circuit court of appeals, which gave them immediate possession of the classified documents, I think they could indict the case immediately," McQuade told Newsweek.
"My hunch is that before filing charges, they would like to review all of the documents and interview anyone with knowledge of access to them while they were at Mar-a-Lago. The National Archives may be able to determine whether any documents are still missing, which could require the use of a grand jury subpoena, or even another search warrant, so I suspect that the investigation is far from over."
Laurence Tribe, professor emeritus of constitutional law at Harvard University, was one of those who suggested prosecutors should move quickly with charging Trump after Cannon pushed back the timeline for Dearie's review to be completed.
"On the eve of her stupidly extended deadline, DOJ should indict Trump and render her delays and game playing moot," Tribe tweeted.
In response, former federal prosecutor Glenn Kirschner said he "couldn't agree more" that the DoJ should now move to indict Trump to stop further delays.
On Wednesday, the 11th Circuit Court of Appeals backed the DoJ's request to fast track its appeal on whether the special master appointment is needed at all, arguing that the independent review of the 11,000 seized Mar-a-Lago documents is hindering the criminal investigation.
In its ruling, the court said documents from both sides must now be submitted by all sides by November 17.
The development arrived after Trump's legal team asked the Supreme Court to intervene in another legal argument in the case, urging it to remove a previous 11th circuit court ruling to the special master to once again review around 100 classified documents, alongside the DoJ's investigation into the dozens of sensitive materials.