Former President Donald Trump plans to launch his own social media platform within "two or three months," a senior adviser has said.
Jason Miller, a spokesperson for the former president and principal at SHW Partners LLC, revealed the news during a Sunday interview with Fox News program Media Buzz hosted by Howard Kurtz.
Trump was infamously banned from Twitter in the wake of the January 6 insurrection carried out against the U.S. Capitol by his supporters. He has also been censored by other top social media platforms, including Facebook and YouTube.
"This is really interesting, the fact that the president's been off of social media for awhile, because his press releases, his statements have actually been getting almost more play than he ever got on Twitter before," Miller said. (Notably, that statement appeared to undercut the argument from Trump supporters that the former president's freedom of speech was threatened by his removal from top social media sites).
"I do think we're going to be seeing President Trump returning to social media, probably about two or three months here—his own platform," Miller said. "And this is something that will be the hottest ticket in social media. It's going to completely redefine the game and everyone is going to be waiting and watching to see what exactly President Trump does, but it will be his own platform."
Miller stressed that it "will be big once he starts" and that "there have been a lot of high-powered meetings" with multiple companies.
"This new platform is gonna be big and everyone wants him, he's gonna bring millions and millions—tens of millions of people—to this new platform," said Miller.
When reached for comment by Newsweek, Miller said that he could not provide further details at this time beyond what he said in the Fox News interview.
Separately, staunch Trump supporter Mike Lindell, the CEO of My Pillow, has announced plans to start a new social media platform as well. Lindell, like some other prominent conservatives, has been censored by top social media companies for continuing to push unfounded conspiracy theories that the election was "rigged" or "stolen" from Trump.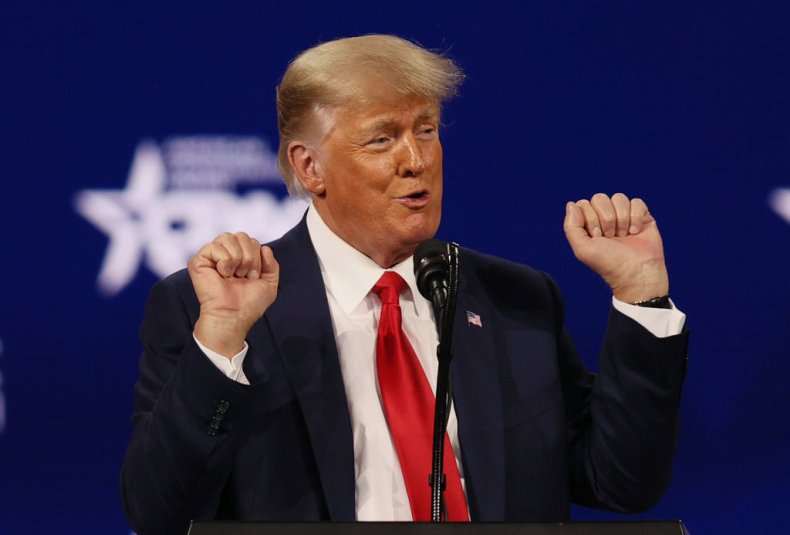 "It's not like anything you've ever seen," Lindell told Insider in an interview earlier this month about his new social media platform under development. "It's all about being able to be vocal again and not to be walking on egg shells." The businessman said that his new platform would be a mix between Twitter and YouTube, and that it would be called Vocl.
Although Lindell and Trump continue to claim that the election was stolen through widespread voter fraud, this extraordinary allegation is not backed by evidence. Dozens of election lawsuits filed by the president and his supporters have failed in state and federal courts, as even judges appointed by Trump and other Republicans have rejected the groundless claims. Former Attorney General William Barr, who was widely viewed as one of Trump's most loyal and effective Cabinet members, said in early December that there is "no evidence" of voter fraud that would change the election's outcome.