Donald Trump Loses Yet Another Lawyer as Legal Troubles Worsen
Donald Trump has hired a high-profile criminal lawyer to represent him in E. Jean Caroll's battery and defamation lawsuit, replacing attorney Alina Habba.
According to court documents filed on Tuesday, veteran New York lawyer Joe Tacopina has been brought in to work with the former president to fight the suit filed against him by the former Elle columnist.
Carroll is suing Trump for sexual battery over allegations he raped her in a Bergdorf Goodman dressing room in New York in the 1990s. She is also suing the former president for defamation for comments he made while denying the assault, including stating "she's not my type."
The move to replace Habba as Trump's counsel in the Carroll case arrives after the former president, along with Habba, were both fined by a judge for filing "frivolous" lawsuits regarding the 2016 election.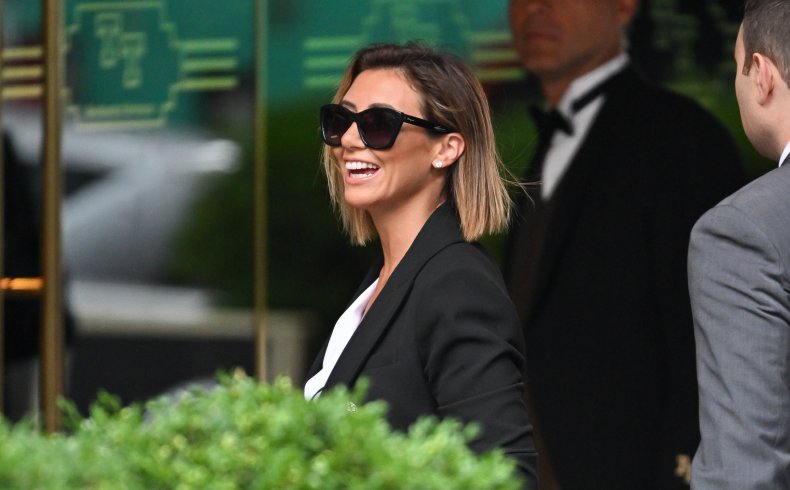 On January 19, U.S. District Court Judge Donald Middlebrooks ordered Habba and Trump to pay nearly $938,000 in legal costs to the dozens of defendants named in their dubious suits.
The lawsuits alleged there was a conspiracy between federal officials and Democrat figures, including Hillary Clinton, to accuse the former president's campaign of colluding with Russia in the 2016 election in order to hinder his chances of victory.
Middlebrooks, who had already thrown out the case in September 2022, said in his January ruling that the suits not only lacked "substance and legal support," but were mainly used for the "settling of scores and grievances."
The judge also criticized Habba, stating that "no reasonable lawyer" should have brought the case against Clinton as its "inadequacy as a legal claim was evident from the start."
In the past, Tacopina has represented a number of celebrity and high-profile figures, such as rappers A$AP Rocky and Meek Mill, and Victoria Gotti, daughter of notorious crime family boss John Gotti.
In a 2005 profile, The New York Times described Tacopina as being "to the defense bar what Donald Trump is to real estate."
When discussing taking on high-level cases, Tacopina said: "I've had the knack of getting these cases that seem to be in the limelight and I've got to tell you I don't dislike it. I get a certain adrenaline rush knowing your every move is going to be evaluated. I like the high stakes."
Reacting to the decision to bring in Tacopina for the Carroll case, Habba told Newsweek: "While I appreciate the left-wing media's attempt to fabricate any story to fit their narrative, I am so happy to have Joe step in and assist.
"I handle a half a dozen cases for the president and there is no one more in the president's corner outside of his family than I am."
Trump's civil trial over the sexual battery and defamation lawsuit brought against him by Carroll will begin in April.
In January, portions of Trump's October deposition hearing were made public.
During under oath questioning, Trump defended his "not my type" remarks while also repeatedly attacking and insulting Carroll, calling her a "whack job" and a "liar."
Update 02/02/23, 2:12 a.m. ET: This article has been updated with comment from Alina Habba.