How Christina Bobb Could Use Trump as 'Shield' From Prosecutors
One of Donald Trump's lawyers at the center of controversy surrounding the FBI's search for classified documents at Mar-a-Lago may use the former president as a "shield" to protect herself from prosecution, according to a legal expert.
Speaking to Newsweek, Neama Rahmani, a trial lawyer and a former federal prosecutor, highlighted the ways in which Trump's custodian of records Christina Bobb may be criminally investigated as part of the federal probe into the former president's apparent mishandling of sensitive materials.
Bobb, a former One America News Network TV host, is reportedly the person who signed off a statement, drafted by lawyer Evan Corcoran, declaring that all classified materials that were being kept in Trump's Florida home were handed over to the FBI when federal agents came to retrieve them in June following a grand jury subpoena.
The statement said that following a "diligent search" of the resort, 37 boxes were recovered from Mar-a-Lago and that no more were being kept there. In court filings, the Department of Justice (DOJ) said Trump's lawyers had "explicitly prohibited" FBI agents from looking in a Mar-a-Lago storage room during the June search.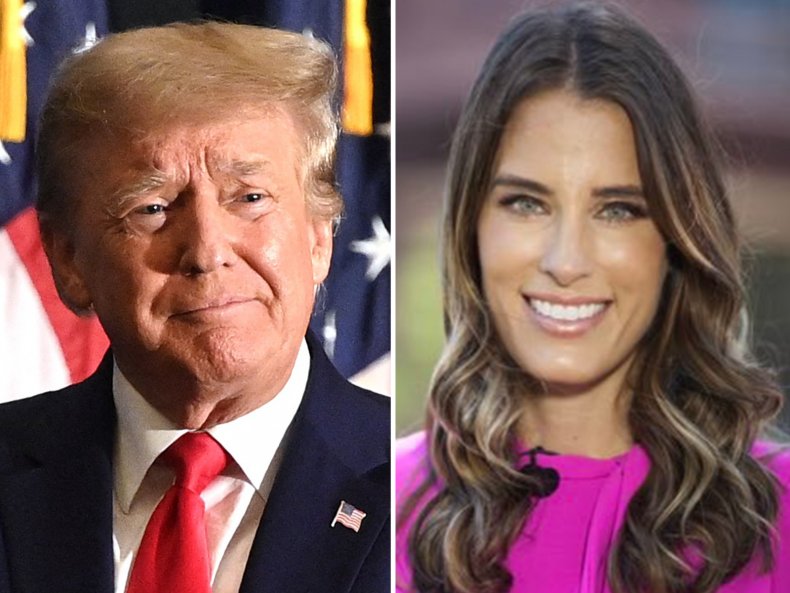 When the FBI carried out the raid on August 8, they recovered a further 76 documents from the storage room, as well others marked "top secret" from a desk drawer in Trump's office.
Prosecutors allege government records were "likely concealed and removed" from Trump's Florida home in order to "obstruct" the federal investigation, while also suggesting the recovery of further classified documents in August documents "casts doubt" on the extent of cooperation from Trump's attorneys.
Should Bobb face an investigation, Rahmani suggested that the lawyer may be able to argue that she was merely going off what Trump was saying regarding the classified documents in Mar-a-Lago in order to protect herself from prosecution.
"In response to grand jury subpoenas, Trump's lawyers said they provided everything. They didn't. That is making a false statement to a federal officer. When FBI agents were executing the search warrant at Mar-a-Lago, Trump's lawyers specifically asked agents not to search inside a storage room. That is obstruction of justice," Rahmani told Newsweek.
"This is very damaging to both Trump and his lawyer, Christina Bobb. It certainly seems as though a crime has been committed. But, just because a crime has been committed doesn't mean someone will be charged," he continued.
"Bobb can't say too much because of attorney-client privilege, but she may decide to use the former president as a shield. Her best defense, in that case, would be to claim that she assumed what Trump told her, that nothing else was present at Mar-a-Lago, was true."
A number of other legal experts also said that Trump's counsel could also face repercussions over the obstruction allegations.
Allison Gill, host of the Mueller, She Wrote podcast, suggested that Bobb and Corcoran "are now witnesses" and should "get their own lawyers" after the DoJ raised concerns about their willingness to assist with the FBI investigation.
"Because they were either acting on their own, or under the direction of Donald, and obstruction carries a 20-year max sentence," Gill tweeted from the Mueller, She Wrote account.
Laurence Tribe, professor emeritus of constitutional law at Harvard University, also tweeted that it is "hard to imagine" that the DOJ hasn't already decided to prosecute Trump and his legal team due to the amount of evidence against them.
Bobb, who was present at Mar-a-Lago during the FBI's search in August, was one of the Republican figures who spread a baseless claim that the FBI could have fabricated or planted evidence against Trump.
"At this point, I don't necessarily think that they would even go to the extent of trying to plant information. I think they just make stuff up and come up with whatever they want," Bobb told Real America's Voice on August 9.
Newsweek reached out to Christina Bobb for comment.