The Curse of Being Donald Trump's Lawyer
Lawyers representing Donald Trump in the investigation into the alleged mishandling of classified documents could potentially join the list of Trump attorneys who have faced legal actions.
Legal experts have speculated that Trump's custodian of records, Christina Bobb, along with fellow lawyer Evan Corcoran, may become witnesses or even targets of a criminal investigation after the Department of Justice revealed more details of the FBI raid on Mar-a-Lago in August.
While the Department of Justice did not mention specific names, prosecutors alleged members of Trump's inner circle, including his counsel, may have taken steps to mislead the federal investigation into the alleged mishandling of sensitive materials.
The Department of Justice added that classified documents were "likely concealed and removed" from Trump's Florida home to "obstruct" the investigation.
While no action has so far been taken against Bobb or Corcoran, they are by no means the first members of Trump's legal team to also become the focus of criminal investigations.
Christina Bobb
Bobb, who was present at Mar-a-Lago during August's FBI raid but did not witness the search, is said to be among former president's counsel who had "explicitly prohibited" FBI agents from looking in a storage room at the Florida resort in June.
Bobb, a former One America News Network TV host, is reportedly the person who signed off a statement saying that following a "diligent search" that classified materials consisting of 37 boxes that were being kept in Mar-a-Lago were handed over to the FBI in June.
When the FBI carried out the raid on Mar-a-Lago on August 8, they recovered a further 76 documents from the storage room, as well from a desk drawer in Trump's office, prompting prosecutors to question the former president and his team's willingness to cooperate.
"That the FBI, in a matter of hours, recovered twice as many documents with classification markings as the 'diligent search' that the former President's counsel and other representatives had weeks to perform calls into serious question the representations made in the June 3 certification and casts doubt on the extent of cooperation in this matter," the Department of Justice said in court filings.
Neama Rahmani, a trial lawyer and a former federal prosecutor, previously told Newsweek that Bobb may be able to use the former president as a "shield" against prosecution for charges of providing a false statement to a federal officer or obstruction of justice.
Rahmani said the lawyer could argue she believed Trump was telling the truth when he said there were no more classified materials at his home following the FBI's visit in June.
In her statement to the Department of Justice, Bobb said the details she gave about the classified documents was "based upon the information that has been provided to me."
Rudy Giuliani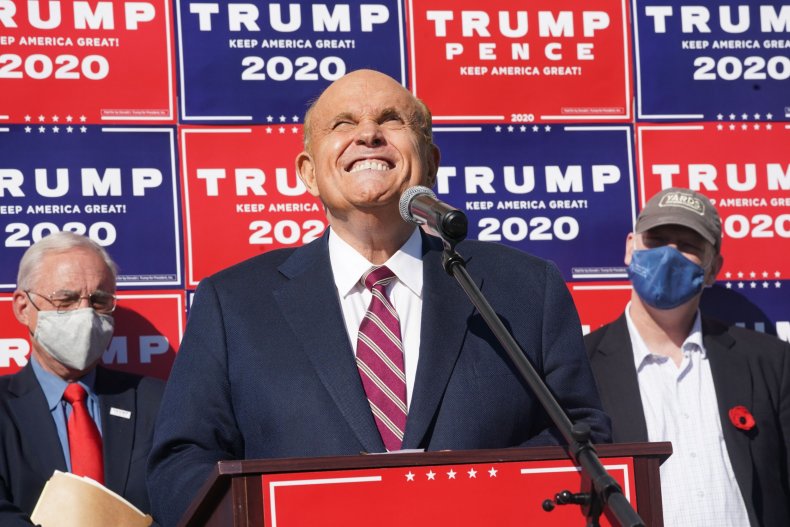 The former New York mayor turned personal attorney for Trump is one of a number of the former president's inner circle who had been subpoenaed as part of a wide-ranging criminal investigation into election interference in Georgia.
The probe, led by Fulton County District Attorney Fani Willis, is looking into if Trump committed a crime in his attempts to overturn the state's 2020 election results, focusing on his phone call with Georgia Secretary of State Brad Raffensperger in which the former president asked to "find" 11,780 votes.
In July, Giuliani, along with fellow Trump lawyers John Eastman and Jenna Ellis, were subpoenaed by the special grand jury investigating the phone call. The special grand jury is also looking into claims the former president's team attempted to influence the results of the 2020 election in Georgia and other states.
In August, Giuliani—who frequently pushes the false claim Trump won the 2020 election—was told that he was a target in the Georgia criminal inquiry.
Giuliani has appeared to testify before the special grand jury in Georgia. His lawyer, Robert Costello, told The New York TimesGiuliani would probably invoke attorney-client privilege if asked about his dealings with Trump.
"If these people think he's going to talk about conversations between him and President Trump, they're delusional," Costello said.
Michael Cohen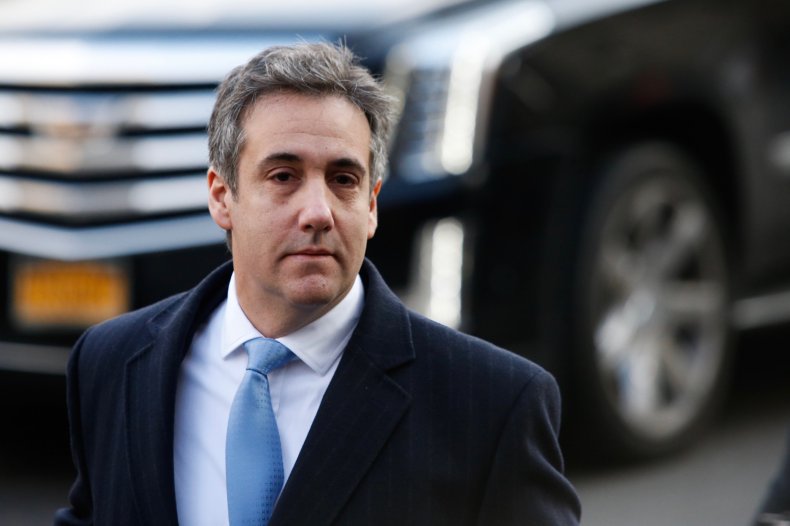 Michael Cohen served as Trump's attorney between 2006 and 2018, and he was also a vice-president of the Trump Organization.
Cohen was sentenced to three years home confinement in 2018 after pleading guilty to federal tax crimes, lying to Congress and to campaign finance violations.
The charges relate to hush money paid to two women—adult film actress Stormy Daniels, real name Stephanie Clifford, and Playboy model Karen McDougal—to keep alleged affairs between them and Trump a secret ahead of the 2016 election.
Cohen was released from home confinement in November 2021, and has since become a vocal critic of Trump.