Former President Donald Trump reportedly made governors grovel and "ask nicely" in order to receive necessary federal aid after natural disasters, a new book claims.
The allegations are made in the book This Will Not Pass: Trump, Biden, and the Battle for America's Future, by New York Times reporters Jonathan Martin and Alex Burns, according to The Independent, which received a copy ahead of its May 3 release.
In it, Maryland Governor Larry Hogan, a Republican, told the authors that Trump only allowed two states governed by his close allies—Texas and Florida—to receive disaster aid without question. Hogan claimed that the other 48 states were told by Trump to "call and ask me nicely" for help, The Independent reported.
Democratic Governor Ned Lamont of Connecticut, said he experienced a similar interaction with the former president. In 2020, Lamont said he asked the White House for federal assistance after a severe storm left parts of his state without electrical power.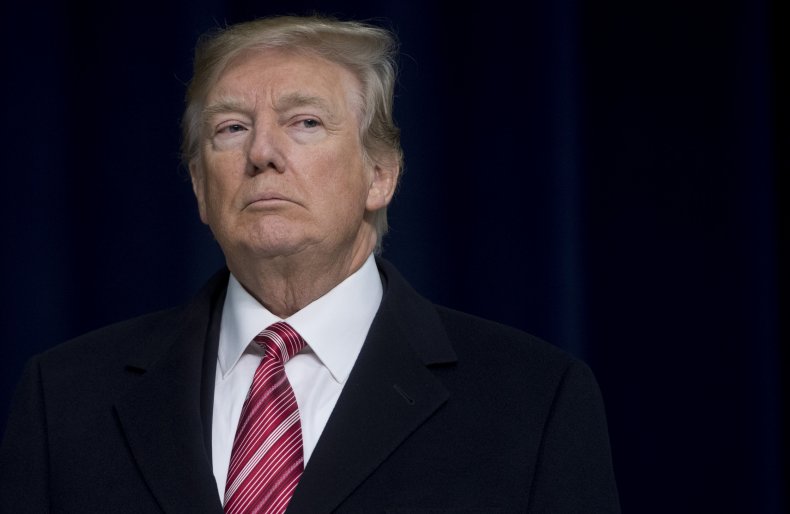 To his surprise, he received a call from Trump several hours later, who said: "There's something you want me to ask about FEMA (Federal Emergency Management Agency)?" When Lamont responded by stating he needed assistance, Trump shot back with, "Well, ask me nicely," according to The Independent.
Lamont said he felt like Ukrainian President Volodymyr Zelensky when the former president withheld military aid in 2019 in order to pressure him to investigate Joe Biden. That phone call with the Ukrainian leader resulted in his first impeachment in the House of Representatives.
However, Lamont told the book's authors that he decided to go along with Trump's request to receive the assistance. He flattered the former president by stating that "it would mean a lot to the people" if Trump "could bring it upon himself" to sign off on the aid, The Independent reported. That strategy worked, with Trump reportedly replying with: "You got it."
Trump has long been known to demand attention or choose favorites when it comes to his political influence. During his presidency, he reportedly told then-Vice President Mike Pence, who served as head of the White House COVID-19 task force, not to take calls from Democratic governors that displeased him, The Independent reported.
Several critics of the former president, including his own niece Mary Trump, have also accused him of being narcissistic and obsessed with power.
"He thinks he deserves all the power in the world just because of who he is. In his mind, he's always at the center of the universe and thinks he should be deferred to," Mary Trump told Insider in an interview published in September.
Newsweek contacted Trump's office for comment.