Donald Trump Said He 'Would Certainly Meet With Iran,' Now It Wants to Talk, but Only If U.S. Returns to Deal
President Hassan Rouhani of Iran has said he was willing to return to the negotiating table with the United States, but only if President Donald Trump returned to the 2015 nuclear deal.
Addressing a gathering of Gilan Province officials in the northern city of Rasht, Rouhani said he had been contacted eight times by U.S. officials seeking to restart talks but argued "that the United States must first return to the nuclear deal and compensate it." He said that he "was not afraid" to negotiate, as Tehran had experience in the field and had even won cases against Washington in international courts.
"We have succeeded against the United States and we do not fear war," he added, expressing stiff resistance to the Trump administration's sanctions while leaving the door open for future talks.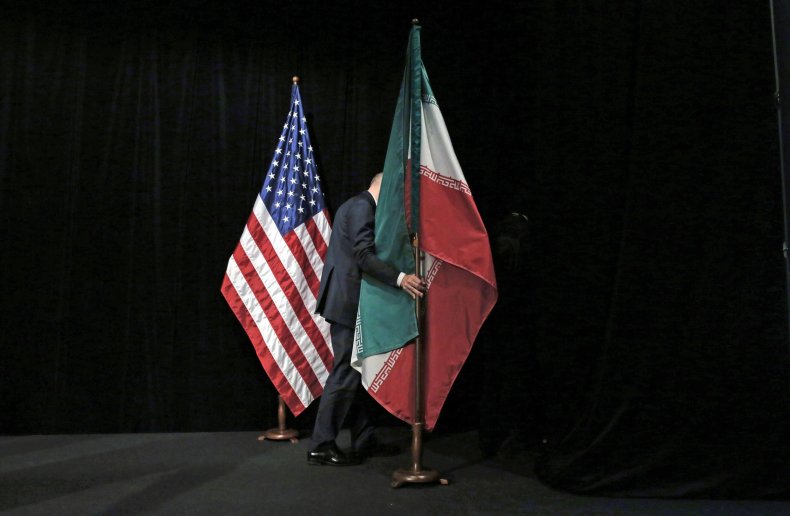 The Iran nuclear deal, officially known as the Joint Comprehensive Plan of Action (JCPOA), was a historic agreement signed between the U.S. and Iran, as well as China, the European Union, France, Germany, Russia and the United Kingdom. Applauded internationally, except by a select few powers such as Israel and Saudi Arabia, the accord restricted Tehran's nuclear production in exchange for Washington lifting sanctions.
The deal was seen as the first diplomatic breakthrough between two nations hostile to one another since the 1979 Islamic Revolution, which ousted Iran's Western-backed monarchy in favor of the current revolutionary Shiite Muslim leadership. Hardliners in both Washington and Tehran opposed the deal, however, and Trump's 2016 election put new pressure on Rouhani's administration at home and abroad.
Trump demanded that the deal be reworked, arguing that the current framework did not go far enough to cover separate issues, such as Iran's support for foreign militias—some of which were designated terrorist groups by the State Department—and development of its ballistic missile arsenal, already the largest in the Middle East. Rouhani resisted and, despite pleas from fellow nuclear deal signatories, Trump ultimately left the agreement last May.
As the Republican leader began to lay on tough sanctions against Iran, he himself appeared to maintain the possibility of new talks. He told a press conference months later in July, "I would certainly meet with Iran if they wanted to meet." Trump said there would be "no preconditions" and the meeting could take place "anytime they want" because "it's good for the country, good for them, good for us and good for the world."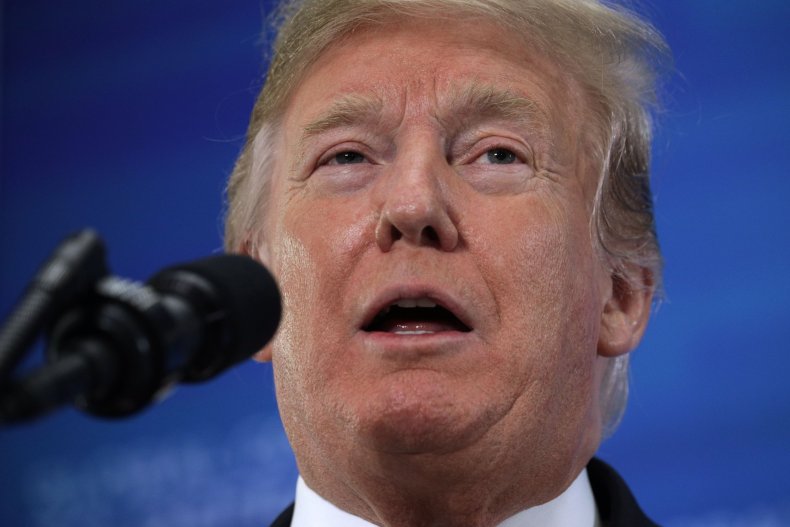 No meetings took place, however, and Rouhani would go on to deny Trump's claim that Iranian officials requested to discuss the matter with the U.S. during the United Nations General Assembly session in September. Hours after Trump made the claim, he assaulted Iran in a fiery speech at the U.N. headquarters in New York.
That same day, administration hardliners Secretary of State Mike Pompeo and White House National Security Adviser John Bolton gathered officials from the Arabian Peninsula and Israel elsewhere in New York to formulate a unified anti-Iran alliance that developed into a full-fledged international conference last month in Warsaw. Representatives from Tehran were not invited to either event.
Despite Trump's attempts to rally global support against Iran, the Iran deal's fellow signatories—including European allies—have sought to bypass U.S. sanctions.