U.S. Tells World Court It Has No Power Over Donald Trump's Iran Sanctions
The U.S. has dismissed a suit opened against it by Iran in the International Court of Justice, saying the U.N.'s top judiciary has no power over issues of national security.
Iran has brought legal action against the U.S. on Monday after President Donald Trump withdrew from a 2015 multilateral nuclear deal and imposed new sanctions that took effect earlier this month against the revolutionary Shiite Muslim power, whose economy has suffered deeply as a result. Iran argued the move was a breach of the Treaty of Amity, Economic Relations, and Consular Rights signed between U.S. and Tehran in 1955, two years after the CIA staged a coup that removed Iran's democratically elected prime minister and restored an absolute monarchy favorable to Western interests.
In response to the case, State Department legal adviser Jennifer Newstead told the Hague-based court it "lacks prima facie jurisdiction to hear Iran's claims" because the U.S. had a right to defend its national security among other interests, according to the Agence France-Presse, adding that the treaty "cannot, therefore, provide a basis for this court's jurisdiction."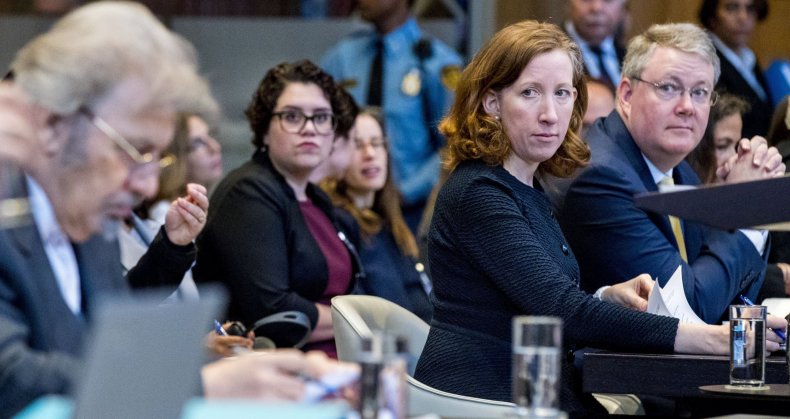 The 1955 treaty promised "friendly relations" as well as economic benefits and close diplomatic ties between the U.S. and Iran, then led by Shah Mohammad Reza Pahlavi. Discontent over the monarch's close relations with the West and absolute, secular rule evolved into the 1979 Islamic Revolution that brought the current theocratic leadership to power, taking U.S. diplomatic staff hostage for 444 days and severing ties between Washington and Tehran. As the feud entered the 21st century, the U.S. pressed forward with sanctions on Iran's burgeoning nuclear program, which the country argued was only for peaceful purposes.
In 2015, former President Barack Obama and Iranian President Hassan Rouhani attempted to change course, signing, along with China, France, Germany, Russia and the U.K., the Joint Comprehensive Plan of Action, a deal in which Tehran agreed to substantially restrict its nuclear activities in exchange for a lifting of international sanctions. Trump and a number of conservatives opposed the deal, saying it did not go far enough to curb Iran's support for activities across the region and its development of ballistic missiles.
After failed attempts to get Iran and other signatories to renegotiate, Trump announced in May that the U.S. was abandoning the accord and reimposing harsh sanctions against the country. Earlier this month, the first round of sanctions came into effect, targeting Iran's transportation and manufacturing sectors, while oil-related restrictions were set to come in November. Last week, on the anniversary of the CIA's 1953 coup against Iran, Secretary of State Mike Pompeo announced the formation of an Iran Action Group to further strangle the Islamic Republic's economy.
"The United States is publicly propagating a policy intended to damage as severely as possible Iran's economy and Iranian national companies and, therefore inevitably, Iranian nationals, of course. This policy is plainly in violation of the 1955 Treaty of Amity," Iranian lawyer Mohsen Mohebi argued at the Hague on Monday. "This policy is nothing but naked economic aggression against my country."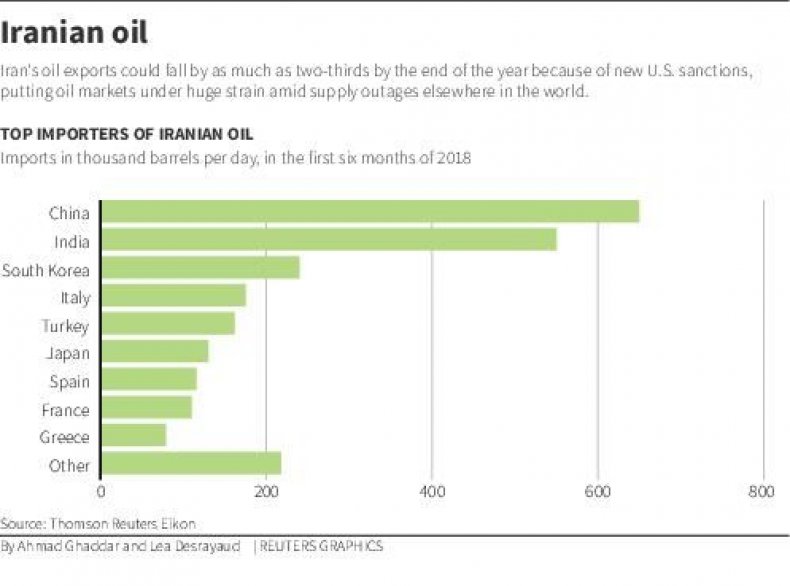 Trump's decision to unilaterally leave the nuclear deal has been met with widespread criticism from abroad, including by all of the other parties to the agreement. China and Russia have condemned the move and outright rejected adhering to any U.S. sanctions that may result from keeping up trade ties with Iran, where protests over failed economic prospects have reportedly been further fueled by U.S. anti-government propaganda. European allies have also protested Trump's measures, and the EU has moved to impose countersanctions intended to encourage companies to continue doing business with Iran.
The row has deepened rifts between the Trump administration and traditional transatlantic U.S. partners. In an op-ed published last week in Germany's Handelsblatt newspaper, German Foreign Minister Heiko Maas asserted: "Where the U.S. crosses red lines, we as Europeans must counterbalance—as hard as that is." Maas added, "It is therefore essential that we strengthen European autonomy by setting up payment channels independent of the U.S.A., creating a European Monetary Fund and building an independent Swift system."
Experts have warned that such a move could have a major effect on the U.S. economic system as Europe becomes increasingly frustrated with Washington's dominance of the global market and political affairs. Differences between the U.S. and Europe over the Iran deal coincided with other ongoing disputes in relation to tariffs, climate change and defense spending for the NATO Western military alliance. On Monday, French President Emmanuel Macron argued that no longer could the U.S. be solely relied upon: "It is up to us to guarantee European security."