Trump's Foreign Policy Has Left The Middle East Wide Open To Russia And China—And They're Moving In
Donald Trump's presidency has spurred a sharp uptick in global distaste for U.S. policies. His first year in office ended with international approval for U.S. political leadership plunging to levels on par with China and Russia. Trump's "America First" foreign policy doctrine has done nothing to abate such perceptions, not least because it has been marked by unabashed unilateralism that cares little for mutually-beneficial cooperation with the world.
Contrary to Trump's nationalist predilections and self-avowed deal-making prowess, his policies have demonstrably constrained U.S. maneuverability in its foreign relations and have overseen major shifts in global power. They have proven to be a catalyst for the waning of America's role as the supreme arbiter of world order.
Trump has precipitated the gutting of American diplomatic agencies in favor of an inflated reliance on U.S. global military primacy. He has made his disdain clear for multilateral arrangements such as the Trans Pacific Partnership and the Paris Climate Accord. He is moving to kill the Iran nuclear deal, issuing tariffs in defiance of key U.S. allies, and instilling uncertainty over U.S. security commitments to its allies on Russia's periphery.
As Thomas Meaney and Stephen Wertheim stated in a recent New York Times column, Trump's actions should not be viewed as some sort of unprecedented spurning of the "liberal international order"—as many in the foreign policy establishment regularly contend—but as bringing to the fore some of the "most retrograde but persistent elements" of traditional U.S. foreign policy.
As in past administrations, the misguided nature of Trump's foreign policy decisions is perhaps nowhere more apparent than in the Middle East. Trump has taken major steps to reestablish the United States as a direct participant in the region's conflicts and rivalries. He has locked the United States into coalitions with Saudi Arabia and Israel—who seek unstinting U.S. support in a permanent confrontation against Iran.
Trump opted to visit Saudi Arabia and Israel for his first trip abroad as president last May. After participating in a ceremonial sword dance with King Salman in Riyadh, he reached a tentative $110 billion arms deal.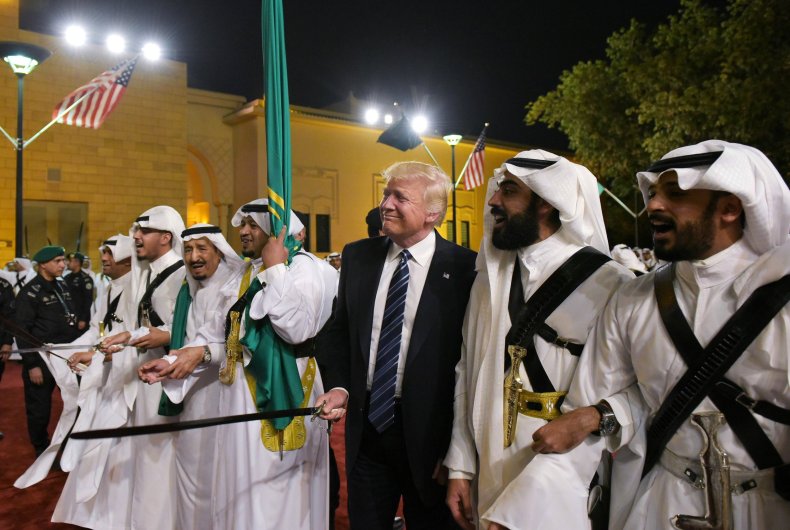 Trump has since unequivocally supported Saudi Crown Prince Mohammad bin Salman's increasingly brutal consolidation of power, reportedly bragging that "we've put our man on top" after bin Salman's move up the succession ladder. Trump has given bin Salman carte blanche in his botched endeavors to rout Houthi rebels in Yemen, blockade Qatar, orchestrate the removal of the Lebanese prime minister, and ostracize Iran.
Trump has similarly given license to Israeli Prime Minister Benjamin Netanyahu to carry out his agenda. Trump freely handed him formal U.S. recognition of Jerusalem as Israel's capital, the biggest bargaining chip the United States had to elicit Israeli compromise for a two-state solution. Trump has also followed Netanyahu's lead to "fix it or nix it" with respect to the Iran deal. After a recent White House meeting with Trump, Netanyahu quipped that "Iran, Iran, and Iran" was the main topic and only 15 minutes was spent discussing Palestinians.
By so strongly aligning with Saudi Arabia and Israel, Trump has allowed himself to come under the sway of powers that crave U.S. backing for their regional rivalries. These states naturally have a stake in publicly playing up the threats they face from rivals such as Iran, both to maintain U.S. support and prevent any U.S. engagement with their rival.
However, Trump's reflexive support of certain regional powers and animosity for others is occurring in a regional context that is undergoing rapid evolution with respect to the orientations and actions of regional powers. Trump's inflexible approach to the region is in stark contrast to the major regional countries, who are creating options for themselves in terms of pursuing other partnerships—including Saudi Arabia and Israel.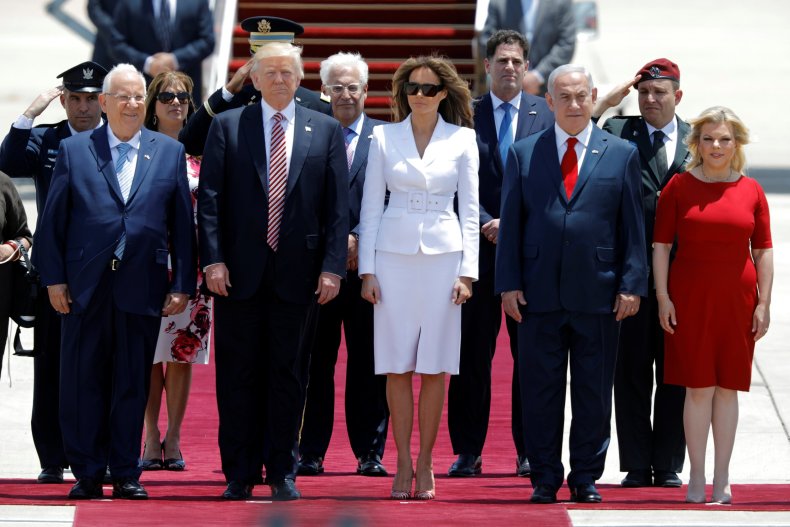 As Trump prepares to host Mohammad bin Salman in Washington on Monday (March 19)—amid signs that he is prepared to give the Saudis unprecedented concessions on uranium enrichment and plutonium reprocessing to get a lucrative nuclear power deal—the Saudis are already hedging their bets in their foreign relationships. In recent years, Saudi Arabia has taken steps to detach itself from its unique role in U.S. Middle East strategies since the mid-1940s, characterized by a close energy alliance and Saudi purchases of advanced U.S. weaponry.
After Trump publicly lauded the start of bin Salman's "corruption probe" purge last November, he phoned King Salman and expressed his desire for the "listing (of) Aramco on a stock exchange in the United States" and "the purchase of appropriate military equipment that would keep Saudi Arabia safe and help create American jobs." The highly-anticipated privatization of five percent of Saudi Aramco—the most valuable oil company in the world—could raise upwards of $75 billion for the Saudi state.
However, despite Trump's wishes, the Saudis have not only been hesitant to list Aramco on a U.S. stock exchange but have taken historic steps to form deeper energy and security ties with Russia and China. The past few years have seen Saudi Arabia and Russia reach landmark agreements over oil production cuts—forming a partnership that gives them decisive influence over the oil market.
The production deals were followed last October by a visit to Moscow by King Salman, the first for a Saudi leader in decades. While there, Salman signed 15 cooperation agreements, including a $3 billion arms deal and agreements between Saudi Aramco and Russian hydrocarbon companies Gazprom Neft and Sibur. Perhaps most strategically consequential, Salman also bought the sophisticated Russian S-400 air-defense system.
In February, Saudi Arabia and Russia reached another major agreement for Aramco to invest in a Russian liquefied natural gas project. This was accompanied by an even bigger announcement that Russian banks and a joint Russian-Chinese investment fund were eager to invest in Aramco's initial public offering (IPO). King Salman and Russian President Vladimir Putin also shared a phone call at the time in which they "expressed readiness to boost meaningful coordination in global hydrocarbon markets."
China had previously, in October 2017, offered to buy the full five percent stake of Aramco directly, eliminating the need for an IPO. In a November 2017 phone call to King Salman, Chinese President Xi Jinping declared his vision to "advance the strategic integration" of China's "One Belt One Road" economic initiative and Mohammad bin Salman's "Vision 2030" reform plan.
The Netanyahu government in Israel has also developed an endearing relationship with Russia, despite their differences over Syria. Netanyahu reportedly has a close personal connection to Putin and since 2015 has met with him more times than any other world leader. Notably, after an Israeli jet was shot down over Syria in February, when the region seemed at the brink of a major conflict, it was Putin's phone call to Netanyahu that resulted in Israeli de-escalation, not the U.S. president.
Israeli and Saudi cooperation with Russia have helped render moot U.S. sanctions imposed on Russia after the Ukraine crisis, which Obama once said had left Russia "isolated and its economy in tatters." They also show that as the United States is creeping towards a new Cold War with Russia—signified by actions such as the Trump's administration recent decision to provide lethal weapons to Ukraine—other countries will not play ball.
Importantly, Russia has not pursued its partnerships with Israel and Saudi Arabia at the expense of Iran. Russia-Iran strategic cooperation over Syria has persisted and the two have inked multiple major trade agreements since the July 2015 nuclear deal, particularly in the energy sector. In a development marking a strategic turning point, Russia also recently vetoed a U.S.-backed UN Security Council resolution condemning Tehran for allegedly supplying weapons to the Houthis. The veto heralded a new dimension to the Yemeni conflict, in which Russia is not a participant, and set a new standard for Russia's willingness to use its UNSC veto.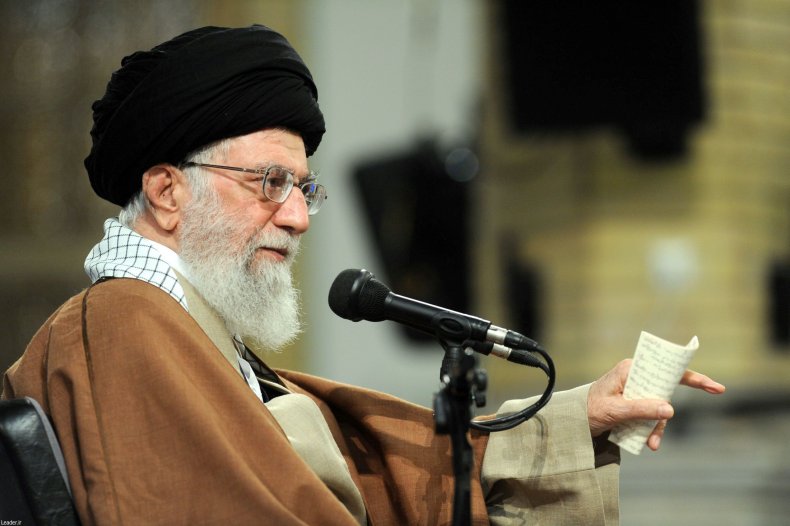 Other major powers have also made their opposition clear to the Trump administration's confrontational approach to Iran and its efforts to stymie international trade with the country. Indian Prime Minister Narendra Modi recently hosted Iranian President Hassan Rouhani for a state visit, signaling that Iran-India ties will continue to advance despite Trump's aggressive Iran policy. During the visit, the two sides agreed to a trade mechanism for India to finance its investments in Iran with its national currency, enabling it to sidestep U.S. sanctions. The deal critically allows India to continue its investment in Iran's Chabahar Port Complex, which India views as vital to gain access to Central Asian markets and counterbalance China's investment in Pakistan's Gwadar port as part of its One Belt One Road initiative.
Russia has also indicated its aim to use national currencies in settlements with Iran by the end of 2018. Strikingly, European countries are heading in the same direction as well. France has already declared that it will begin financing exports to Iran with euro-denominated credits to stay out of the reach of U.S. sanctions. The head of France's state-owned Public Investment Bank Nicolas Dufurcq has stated in this regard: "This is a completely separate flow (of money). There is no dollar in this scheme … no one holding a U.S. passport."
Trump's Middle East policies betray a mentality that the United States can unilaterally command the region, regardless of the shifting realities on the ground. U.S. primacy no longer reflects the realities in a region where nations, even traditional U.S. allies, are increasingly pursuing independent foreign policies. The world is well on its way to a new order where local powers are seeking greater say in the regulation of regional matters.
Rather than revert to forgone strategies, Trump can adopt a more flexible approach to the Middle East and work with all regional powers to maintain and strengthen U.S. influence. The key to achieving this is to adopt a more forward-thinking policy towards Iran, one that limits opportunities and regional inroads for U.S. great power rivals such as Russia and China and opens the door to mutual accommodation with Iran on key regional matters.
A more balanced U.S. Middle East footprint centered on engagement with all regional powers will increase U.S. leverage over friends and rivals, allow it to extricate itself from the region's entangling conflicts, and create new economic opportunities for U.S. businesses in the more competitive regional and global landscape.
Iran's deputy foreign minister recently reiterated a call first made by Iranian Supreme Leader Ayatollah Khamenei shortly before the nuclear agreement was struck, that Iran is willing to "discuss other issues" with the West, provided the nuclear deal is fully and properly implemented. Unfortunately, Trump has shown every sign that he will not live up to America's end of the nuclear bargain.
Sina Toossi is a Senior Research Specialist at Princeton University's Woodrow Wilson School of Public and International Affairs, focusing on Iran and Middle East foreign-policy issues. He tweets @SinaToossi.