Trump Must Be Charged for 'Crimes' or They'll Be Repeated: Glenn Kirschner
Former federal prosecutor Glenn Kirschner said Saturday that the Justice Department should charge former President Donald Trump for his alleged "crimes" related to January 6, 2021, and the effort to overturn the 2020 presidential election results—warning that otherwise they me be repeated in the future.
Although it was long known that the Justice Department was investigating the events of January 6 and the right-wing efforts to prevent President Joe Biden from taking office, The Washington Post first reported on Tuesday that Trump's actions were being looked into as part of that probe. Meanwhile, the House select committee investigating last year's Capitol riot has held eight publicly televised hearings laying out what many analysts view as damning evidence and testimony against the ex-president.
Kirschner, who now works as a legal analyst for MSNBC and NBC News, urged the Justice Department to take the unprecedented step of indicting a former president in an interview with MSNBC. The legal expert said that not doing so would send a dangerous message to future presidential candidates.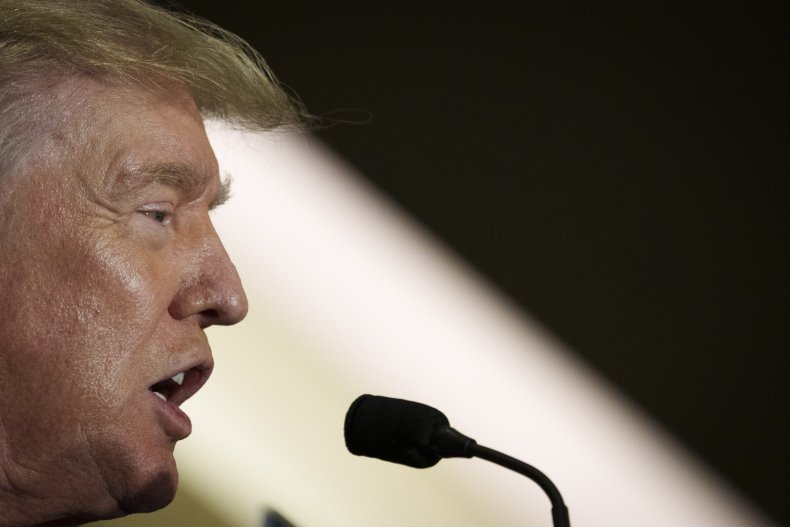 "It's time for the Department of Justice, it's time for our federal government writ large, to take the maiden legal voyage and hold a criminal former president accountable for his crimes," Kirschner said.
The attorney said that if Trump is not indicted and prosecuted, it would be like giving the former president "a pass." He said it would be a pass "from everything from obstructing an official proceeding up to and potentially including treason."
"That sends the unmistakable signal to all future presidential candidates or presidents seeking to retain power after they lost the election that they have DOJ's permission to do everything Donald Trump did to either acquire power or retain power," Kirschner said. "And I don't think our nation can, you know, survive another go around of that."
Hundreds of Trump supporters violently attacked the Capitol on January 6 in an apparent effort to block the formal certification of Biden's electoral college victory. The riot took place directly after Trump told his followers to walk to the federal legislative branch of government and "fight like hell." The then-president had also been spreading misinformation for months, claiming that Biden's victory was fraudulent.
Attorney General Merrick Garland has been tightlipped about the Justice Department probe and whether Trump will face charges. He said publicly, however, that nobody is above the law.
"No person is above the law in this country. I can't say it any more clearly than that," Garland said earlier in July. The attorney general's remark came in response to a question about whether the Justice Department would hypothetically bring charges against a former president.
The hearings of the House select committee investigating the riot, which is nominally bipartisan with two Republican members, have featured compelling testimony from former top Trump administration officials. Several have testified about how the former president was told repeatedly that his claims about widespread voter fraud lacked merit. Others have said that Trump did not want to say or do anything to stop the riot as it occurred, with some witnesses suggesting he was happy that the attack was taking place.
Newsweek reached out to Trump's press office for comment.
Trump Defends Himself
Trump says he did nothing wrong on January 6 or in his effort to overturn Biden's win. He continues to say that the 2020 election was "rigged" or "stolen," and that all investigations targeting him or his allies are part of a "witch hunt." Although Trump has not confirmed a plan to run for president in 2024, he has said that the probes targeting him are aimed at preventing him from seeking the presidency again.
Despite the former president's claims, no evidence has emerged showing that Biden's win was fraudulent. To the contrary, dozens of election challenge lawsuits filed by Trump and his allies failed in state and federal courts. Even judges appointed by the former president ruled against the challenges. Meanwhile, audits and recounts—including in areas where the election was overseen by pro-Trump Republicans—have repeatedly reaffirmed Biden's win.
Former Attorney General William Barr, who was widely viewed as one of Trump's most loyal Cabinet members, has stated publicly and in sworn testimony that the claims of widespread voter fraud are "bulls**t."
"I thought, boy, if he really believes this stuff, he has lost contact with—he's become detached from reality if he really believes this stuff," Barr testified before the House committee.
Laurence Tribe, professor emeritus of constitutional law at Harvard University, assessed in a Saturday interview with Australia's National Public Radio that Trump is "demonstrably guilty of obstructing an official proceeding" on January 6. The legal expert said that there was "strong evidence" of other alleged crimes as well, including seditious conspiracy, defrauding the country, and aiding and abetting a violent insurrection.