Forget The Turkeys, Will Trump Be In Need of Pardoning Soon?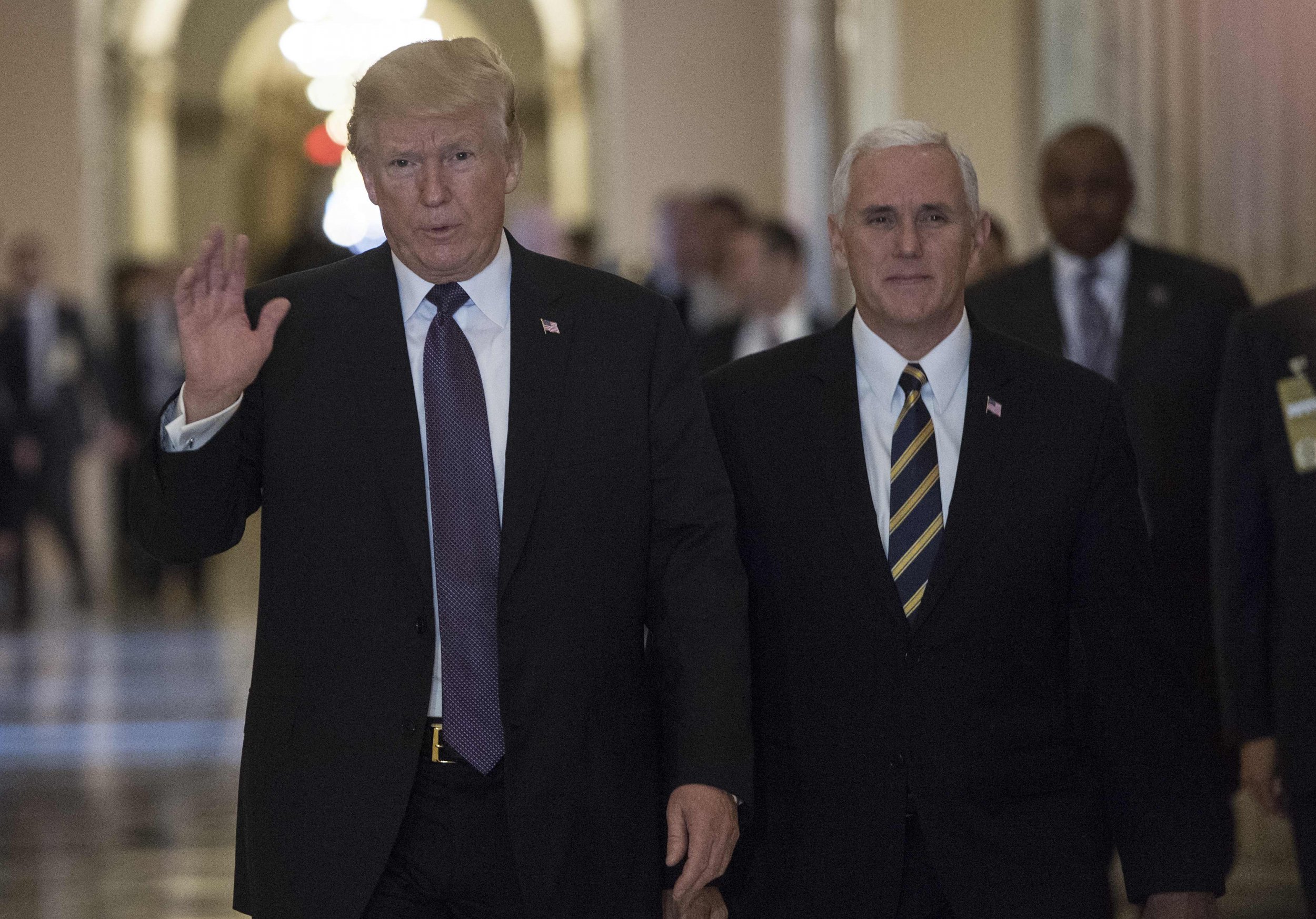 President Donald Trump will perform one of his more relaxing ceremonial duties Tuesday when he conducts his first presidential turkey pardoning. Lucky turkeys named Wishbone and Drumstick this year will be given the opportunity to live out their days at a retreat rather than becoming meat. But could it soon be Trump who is in need of a presidential pardon?
Related: Trump impeachment threat grows as obstruction of justice investigation deepens
Trump's message on the Russia investigation has long been that it does not touch him personally and that, regardless, it will soon be over. But, as Thanksgiving approaches, reports suggest that special counsel Robert Mueller's probe is ramping up and getting ever closer to the man in the Oval Office.
While no evidence has yet emerged that Trump personally colluded with Russia to influence the 2016 election, Mueller is pursuing an investigation into whether he sought to obstruct justice. In the coming weeks, Mueller's team will be interviewing some of the president's closest allies to get a fuller picture of what exactly his motivations were in firing James Comey as FBI director.
Comey was ousted in May, and his handling of the investigation into Hillary Clinton's use of a private email server was cited as the official reason by the Justice Department. However, Trump immediately undermined that rationale when he told NBC News, and Russian officials, that the Russia probe had been at the forefront of his mind when making the decision.
Mueller's team is also seeking to learn more about an initial letter that was drafted about the firing and then deemed by White House counsel Donald McGahn to be "problematic." It was later revised.
Legal experts have already said that Trump's actions could meet the definition of obstruction of justice if Mueller can show that Trump acted "corruptly" in firing Comey, in an endeavor to "influence, obstruct, or impede" an active investigation.
The Comey firing may not be the only cause for Trump legal trouble. Mueller is also looking into the White House's initial misleading response to revelations of a June 2016 meeting at Trump Tower with a Russian lawyer, which was attended by Trump's son, Donald Trump Jr.; his son-in-law and senior adviser, Jared Kushner; and former campaign chairman Paul Manafort, among others.
While obstruction of justice is a federal crime, during the investigation into Richard Nixon and Watergate, the Justice Department's Office of Legal Counsel ruled that a sitting president could not face criminal proceedings.
That does not mean Trump would be out of the woods legally. An impeachment investigation, for which obstruction of justice could be a charge, could well force him from office. In that scenario, he would not be immune from private prosecution as a private citizen.
While that may be several steps removed from where we are today, it is a serious enough scenario that is has already been discussed in the White House. According to short-lived communications director Anthony Scaramucci, the president has even raised the possibility of pardoning himself as a pre-emptive measure while still in office.
Legal scholars, however, are divided on whether a president could self-pardon. As in the case of Nixon, Trump may have to rely on his second in command. In 1974, a month after Nixon resigned under threat of impeachment, his vice president and successor, Gerald Ford, issued him a pardon, claiming that it was necessary for the country to move on.
Thus, it is not too hard to imagine a scene in the future when Mike Pence is standing out on the White House lawn issuing a pardon—not to a turkey but to his former boss.