Donald Trump 'Parrots' and 'Accepts' Vladimir Putin's Lies, Former Ambassador to Russia Warns
Former U.S. Ambassador to Russia Michael McFaul has warned that President Donald Trump regularly "accepts" and even sometimes "parrots" Russian President Vladimir Putin's lies.
McFaul, who served as ambassador from 2012 to 2014 under President Barack Obama, appeared on MSNBC on Wednesday to share his perspective on threatening remarks Putin made regarding possible attacks on U.S. "decision-making centers" during his latest state of the nation address. The former diplomat also discussed Trump's apparent tendency to simply accept Putin's perspective on international issues.
"Putin always talks about this 'deep state, the foreign policy elite,'" McFaul pointed out. "It's a way for him to distance his relationship with President Trump. He's still holding out the idea that if he could just work with Trump, they could resolve these kinds of issues. And it's new; he didn't talk that way during the Obama administration."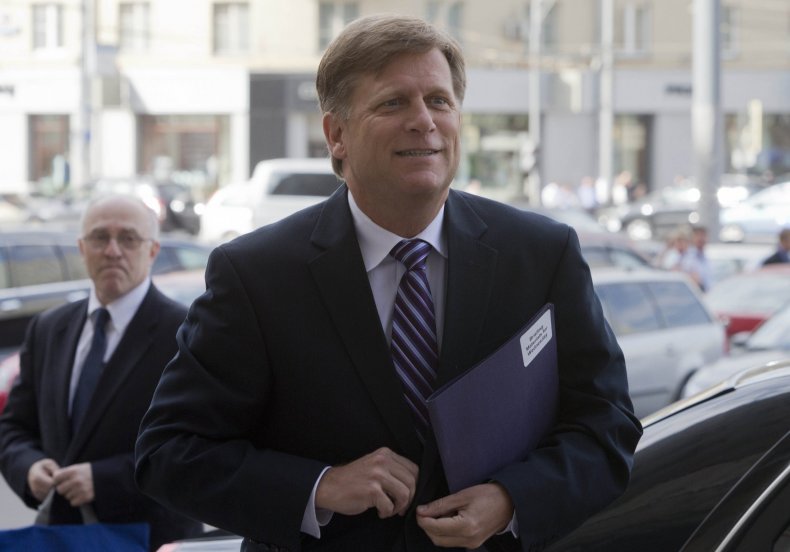 McFaul asserted that "we've seen time and time again that when Trump and Putin get together, President Putin spins lies and disinformation that President Trump accepts."
McFaul laid out some of the alleged lies Trump has appeared to believe and even repeat.
"We've heard that he thinks that North Korean missiles can't attack us," the former ambassador said, pointing to a recent claim made by former acting FBI Director Andrew McCabe. "We've heard that people like me in Helsinki were involved in some cockamamie scheme to launder money out of Russia to help the Hillary Clinton campaign in 2016. We've heard crazy stories about how the people in Montenegro are going to start World War III. All of that is Putin disinformation."
The former ambassador expressed shock that "the president of the United States, the commander in chief of the United States, parrots it. That's very troubling."
Retired U.S. Air Force Colonel Cedric Leighton shared similar sentiments with CNN on Wednesday, saying that Trump's relationship with Putin would complicate the U.S. response to any threat from Russia.
"This is shades of the Cold War all over again," Leighton said in regards to Putin's remarks. He added that Americans "need to listen very carefully not only to what President Vladimir Putin is saying but also what the Russians are doing."
"The Trump administration has some real difficulties here because of the Russia investigation," Leighton warned. "On the one side, you have President Trump seemingly favoring Vladimir Putin from a personal standpoint. But the other side of the coin is this: If we don't stand up to the Russians for whatever reason, they're going to feel free to not only violate treaties, but they're also going to feel free to deploy weapons systems of this type that we're talking about."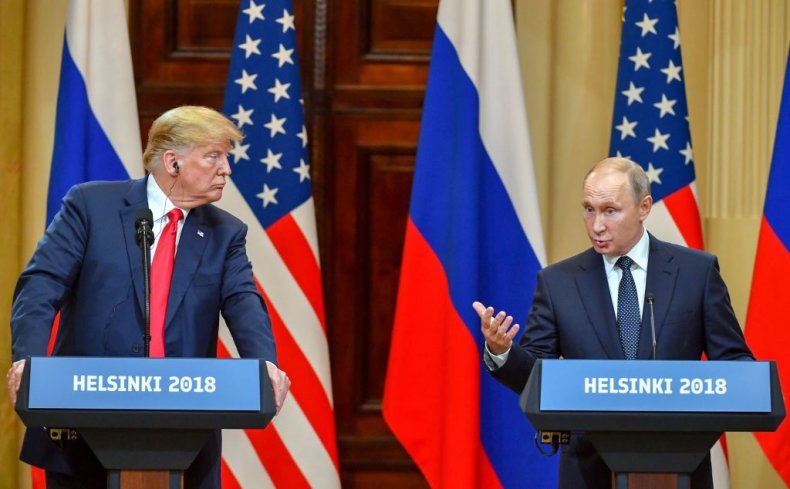 Trump has defended himself against allegations surrounding his relationship with Putin, arguing that he has been tougher on Russia than previous presidents. Since entering the White House, Trump has moved to arm the Ukrainian military against Russian-backed separatist rebels and also implemented harsh sanctions targeting the country. At the same time, his administration has sometimes appeared reluctant to enforce sanctions, and Trump has repeatedly praised Putin.