Trump and Pompeo 'Dream' of Meeting With Iranian Leaders, Khamenei Aide Says
President Donald Trump and Secretary of State Mike Pompeo may have publicly stated their willingness to meet with Iranian leaders but that will never happen, a top adviser to Iranian Supreme Leader Ayatollah Ali Khamenei has said.
Over the weekend, Pompeo reiterated Trump's position on meeting with Khamenei or Iranian President Hassan Rouhani. Speaking to NBC's Meet the Press on Sunday, the secretary said that Trump is "happy to talk with folks at any time." Speaking to Fox News on Sunday as well, Pompeo called the idea of a conversation between Khamenei and Trump "important and interesting."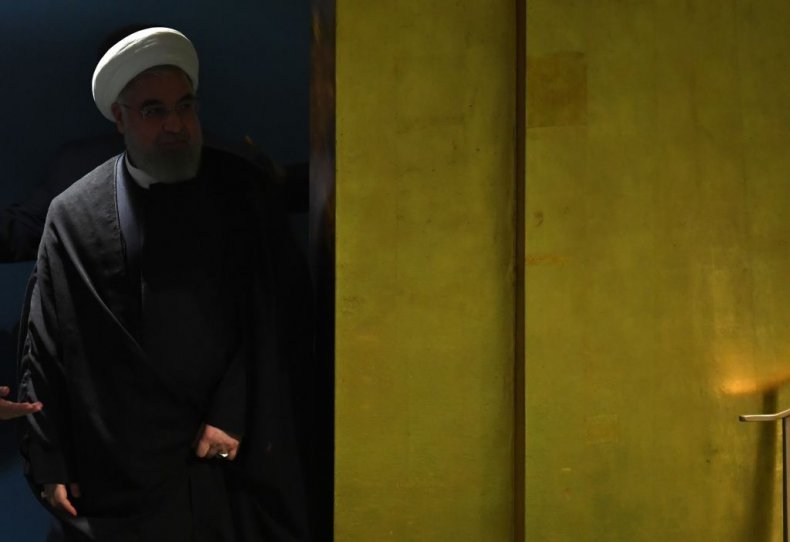 But when asked whether a direct dialogue would be considered by the Iranian side, Khamenei's top aide, Ali Akbar Velayati, dismissed the possibility entirely. "Trump's and Pompeo's dream would never come to reality," he said, according to the Islamic Republic News Agency.
There has been some speculation about the possibility of a meeting between Trump and Rouhani while both leaders attend the U.N. General Assembly's annual meeting in New York this week. But Trump wrote off that possibility in a Tuesday morning tweet.
"Despite requests, I have no plans to meet Iranian President Hassan Rouhani," the president said, without clarifying who made the requests. "Maybe someday in the future," he added, before turning to flattery, saying: "I am sure [Rouhani] is an absolutely lovely man!"
Trump has said he's open to meeting with Iranian leaders. In late July, he said, "If they want to meet, we'll meet.… I'd meet with anybody. I believe in meetings, especially in cases where war is at stake."
Previous reports have suggested that Trump tried repeatedly to meet with Rouhani during last year's General Assembly meeting. Mahmoud Vaezi, Rouhani's chief of staff, has said that Trump asked to meet with his boss "eight times" during the international forum.
Meanwhile, Khamenei has said that direct negotiations are not an option. "I ban holding any talks with America," the Iranian leader said in August. "America never remains loyal to its promises in talks...just gives empty words."
As for Rouhani, he said Monday that Iran would consider dialogue with the U.S. only if Trump agreed to resume U.S. compliance with the Iran nuclear deal.
"If Trump wants to talk to Iran, then he first should return to the nuclear deal," the Iranian president said, according to Reuters.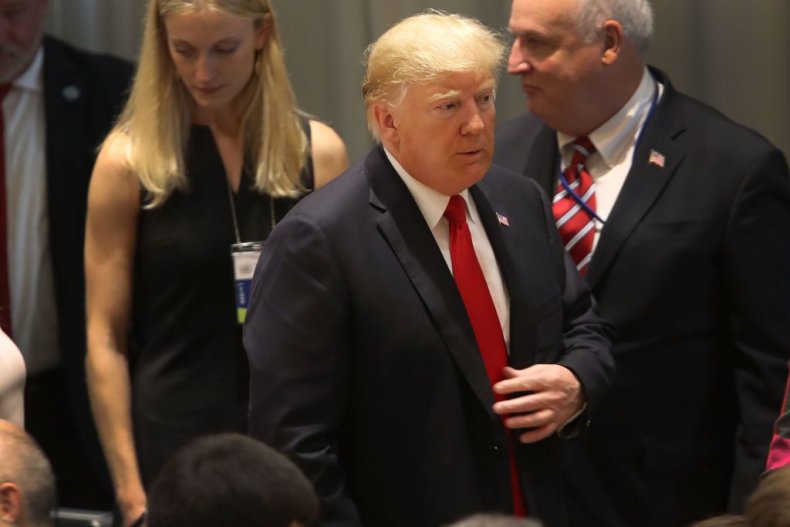 Jamal Abdi, president of the National Iranian American Council, told Newsweek that he sees the possibility of a meeting as unlikely from either side.
"Even if Trump himself is interested in negotiations, the people around him are committed to not letting that happen. Bolton and Pompeo did not convince Trump to rip up the Iran deal just to see him enter a new agreement," he said, adding that the foreign leaders closest to the president are Iran's "biggest adversaries."
Abdi said that from Tehran's perspective, "there is a concern that negotiating with Trump would legitimize his actions and could cause them to surrender the one card that is working for them—the international community's near unanimity in opposition to Trump's Iran policy."
Trump withdrew the U.S. from the 2015 nuclear deal in May, after consistently criticizing the international pact for years. In August, Washington moved to officially reimplement the first round of sanctions against Iran, threatening to target anyone continuing to do business with Tehran as well. European leaders—along with China and Russia—have criticized the U.S. decision and worked to salvage the international agreement. Nonetheless, numerous top European companies have curbed their operations in Iran for fear of retaliation from Washington.
But late Monday, the remaining signatories to the agreement moved again to defy Trump's new sanctions. Following a meeting of the group's representatives at the U.N., European Union foreign policy chief Federica Mogherini said that European nations would establish a new payment system enabling companies to keep trading with Tehran.