Trump Presidency 'is a Tragedy,' Former Vice President Joe Biden Says
In a scathing address to fellow Democrats, former Vice President Joe Biden called Donald Trump's presidency a "tragedy" and accused the U.S. leader of "shredding" the nation's core values.
"I look at the Trump presidency as a tragedy in two acts," Biden said at the House Democrats Issues Conference at the U.S. Capitol last week.
"The first is to what we stand for as a nation, with the core values and our standing in the world and in many cases, the democracy," Biden said, adding that the U.S. president's "ugly and phony populism" is putting the country's "moral fabric" to the test.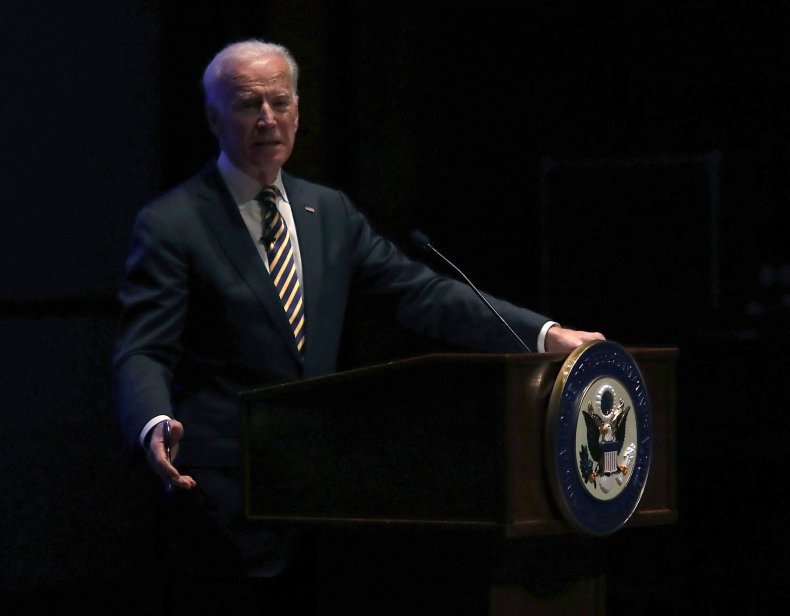 "You know what that fabric's made of. It's made of decency. Just simple honesty. Just the notion that dignity and respect, treat your opponent as well as your friend with respect," said Biden, who served as the 47th vice president from 2009 to 2017, alongside former President Barack Obama.
The second act of the Trump tragedy, Biden argued, was that the president's behavior has distracted lawmakers from addressing important issues.
"This president is doing great damage," Biden said. "We are so concerned with stopping the attack, as we should be, on American values, on our principles, that we're having great trouble getting to the point of doing the real work of restoring the middle class and the working class."
He added, "Think about how much time we spend trying to keep bad things from happening."
Biden also called on Trump to stop acting like a "bully."
Read more: Trump is trying to undo Obama's presidency, says Biden—but he can't
"Don't act like the neighborhood bully talking down to little so-and-so or fat so-and-so," the former vice president said. Trump has previously referred to top Democrat Adam Schiff as "little Adam Schiff" and attacked North Korean leader Kim Jong-Un as a "short and fat madman."
Biden said, "I mean, my God: It's the president of the United States of America."
Biden said he has had "numerous heads of state" call him asking, "What the hell is going on?" He said, "I'm in a tough spot. I don't want to criticize this president abroad, but Lord, folks, there's a lot we have to do."
The former vice president said he had tried to refrain from publicly criticizing Trump, but could no longer keep quiet after the violent Charlottesville rallies in August during which white supremacists clashed with counterprotesters. The rallies turned deadly when 32-year-old Heather Heyer was struck by a car driven into counterprotesters by an Ohio man.
"I was a good boy, I kept quiet for the longest time until Charlottesville," Biden said. "Then I couldn't, because here is the deal: Our democratic institutions are not guaranteed."
He continued: "Since when we do we give hate safe harbor in America? Since when are we leaving so many people behind?"
Biden said now is the time for lawmakers to "send a clear signal to the world that this nation is still a beacon of decency and hope."
The former vice president said he was confident that the Democrats could win back the House of Representatives in the upcoming 2018 midterm elections.
It is also possible that the Democrats could win the U.S. Senate majority in the November 6 elections. In order to do so, the party would need to hold on to its current seats and gain two more to take control.