Gulf Diplomatic Crisis: Why Trump Must Label Qatar as a State Sponsor of Terrorism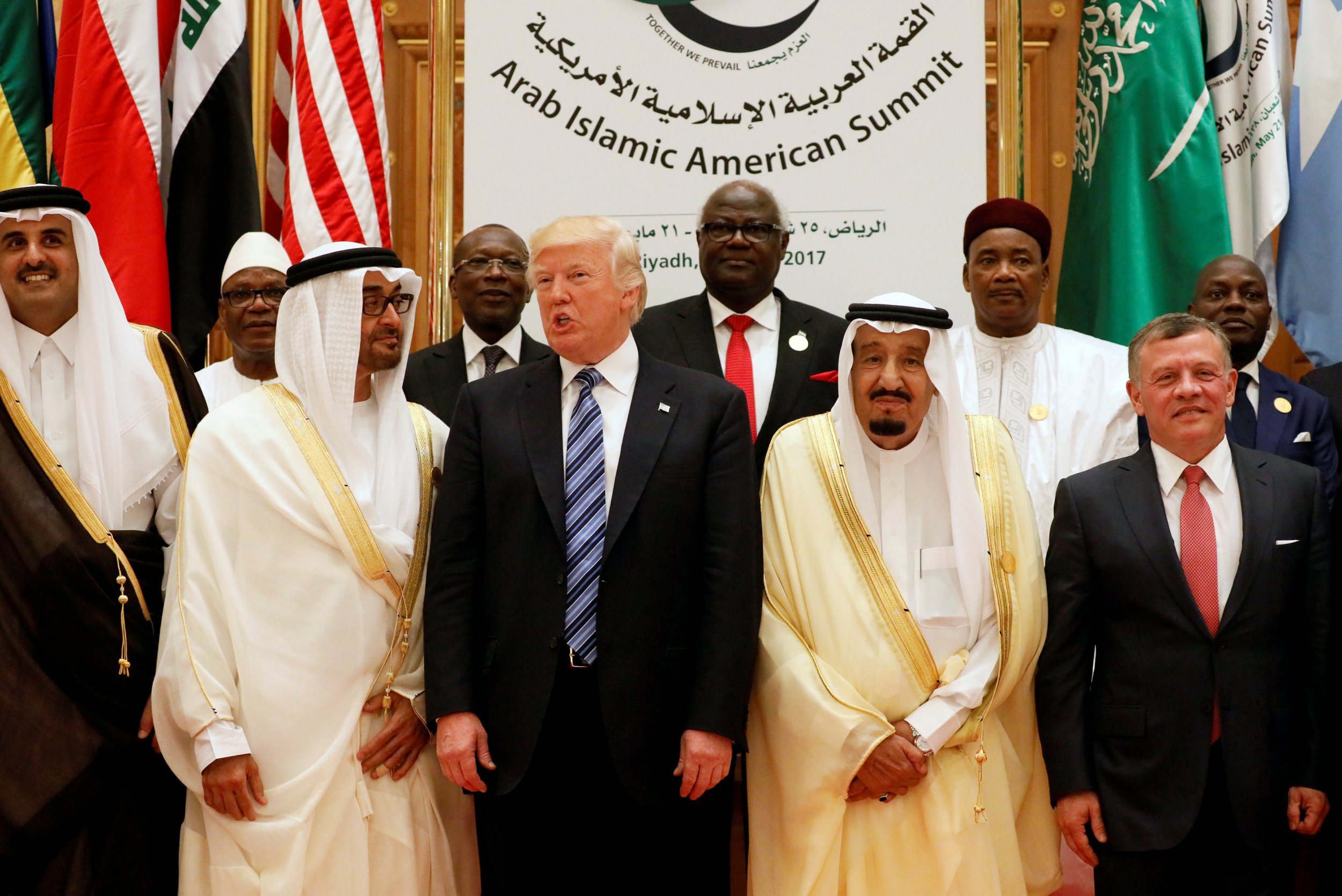 The decision by Saudi Arabia, the United Arab Emirates (UAE), Egypt and Bahrain to cut diplomatic and economic ties with Qatar is a significant step for regional security and stability. Qatar is a pariah state and a destabilizing force in the Arab and the Muslim world.
Regional governments have long suspected Qatar, a member of the Gulf Cooperation Council (GCC) and a tiny nation in terms of size and military capabilities in the Arabian Peninsula, of waging overt and covert operations to destabilize Saudi Arabia, UAE, Egypt and Bahrain. Qatar's reach and influence has also expanded into Africa, most notably in Sudan, Eritrea, Libya and Somalia. Qatar's aspirational regional influence has led to alliances, both explicit and covert, with Iran, Hezbollah and the Muslim Brotherhood.
There is a strong justification for cutting ties with Qatar now, as the state provide financial and material support as well as a safe haven to senior leaders of the Muslim Brotherhood, Hamas, Al-Qaeda, Al-Shabab and the Taliban who are actively working to bring down governments using Al-Jazeera and other media platforms owned and funded by Doha. In addition, Qatar has repeatedly failed to implement the 2014 Jeddah and Riyadh agreements, breaking pledges to cut funding to terrorist groups and deport terrorist leaders.
Successive American administrations have accused Qatar of sponsoring terrorism. The Trump administration must take a stand and punish Qatar by designating the state as a sponsor of terrorism, sanctioning senior Qatari leaders as well as state-owned institutions to change Qatar's rogue behavior. The U.S. congress should also follow suit and pressure Qatar to change course and abandon Hamas and the Muslim Brotherhood. These steps should include:
Starting the process of relocating U.S. Military assets out of Al-Udeid Air Base. Qatar has used access to the base as a bargaining chip to twist the arms of U.S. military leaders. Leaving the base will send a strong signal to Qatari leaders that the U.S. will not bargain with our security and stability as well as those of our allies in the region.
Suspending sales of U.S. weapons to Qatar until the state deports all members of the Muslim Brotherhood, Hamas, Taliban, and Al-Shabab in Qatar and stops all financial and material support to these and other terrorist organizations.
Suspending import and export bank financing of all Qatar's state-owned businesses.
Encouraging U.S. financial institutions to reduce business as part of de-risking strategy.
More states should follow the steps of Saudi Arabia, UAE, Egypt and Bahrain, to send a clear message to Qatar that membership of the Arab League and Gulf Council is a privilege, not a license to undermine Arab and Muslim states' security and stability on behalf of Iran, Hezbollah and the Muslim Brotherhood.
Muhammad Fraser-Rahim is the Executive Director, North America, of Quilliam International, a counter-extremist organization with its HQ in the U.K. Mohamed A. Fatah is a Senior Fellow at Quilliam and a foreign policy, national security and financial crimes expert. He is a former senior policy adviser to the U.S. government, where he developed, coordinated, analyzed, managed and measured complex foreign policy and national security issues.