A majority of voters will blame President Donald Trump more than anyone else if the economy enters recession this year, according to a new poll, and most are concerned that there will be a sharp downturn within the next six months.
The Harvard CAPS/Harris poll of 2,531 registered voters at the end of August found that 57 percent would blame Trump more than the Federal Reserve or anyone else should America enter recession by the end of the year.
Moreover, 62 percent said they were somewhat or very concerned that there will be a recession in the next six months amid the China trade war, a global economic slowdown, and the waning impact of federal stimulus from early on in the Trump administration.
Trump has accused the Federal Reserve of misjudging the economy and believes it should cut interest rates further to support growth and the stock markets in attacks on the central bank's independence that have concerned some investors.
The Federal Reserve's stated mandate is to bring about the financial conditions that create "maximum sustainable employment, stable prices, and moderate long-term interest rates," not to expand the economy as Trump suggests. It tries to steer inflation towards a 2 percent target.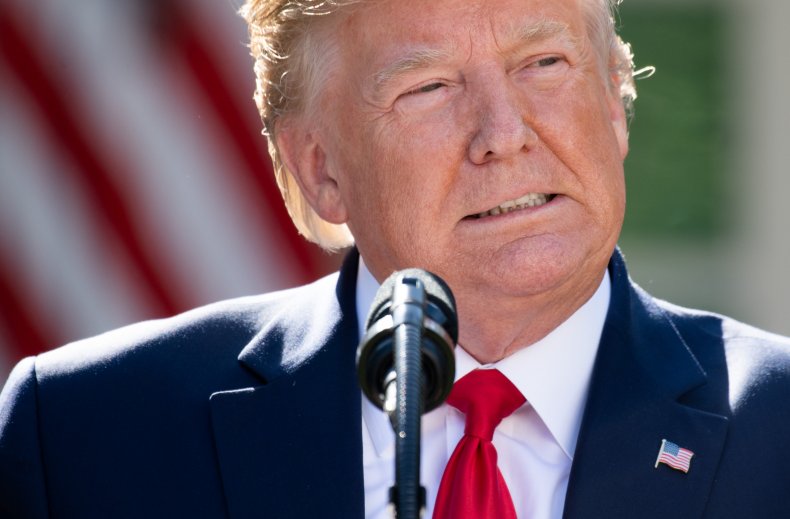 Despite Trump's claims that China is paying for the tariffs, evidence shows the China trade war is actually blowing back on American consumers—and consumers agree.
The Harvard CAPS/Harris poll found that 63 percent believe the tariffs are hurting the U.S. more than China. Moreover, 74 percent said U.S. consumers, not China, pay the cost of the tariffs.
However, an even 50/50 split approved and disapproved of the tariffs, and 80 percent agreed that it is better to fix trade issues with China, such as intellectual property theft, now rather than kick the can down the road.
The poll comes as a closely-watched manufacturing survey pointed to a contraction in the sector. The Institute for Supply Management's Purchasing Managers Index (PMI) for manufacturing sunk to 49.1 percent in August, down from 51.2 percent in July.
Any reading below the neutral 50 percent figure represents a decline of activity. Anything over indicates growth. New orders, employment, and production were all contracting last month, an ominous sign of what may lay ahead for American manufacturers as the tariffs war escalates.
"Comments from the panel reflect a notable decrease in business confidence. August saw the end of the PMI expansion that spanned 35 months, with steady expansion softening over the last four months," Timothy R. Fiore, chair of the Institute for Supply Management, said in a release.
"Respondents expressed slightly more concern about U.S.-China trade turbulence, but trade remains the most significant issue, indicated by the strong contraction in new export orders. Respondents continued to note supply chain adjustments as a result of moving manufacturing from China. Overall, sentiment this month declined and reached its lowest level in 2019."