Trump Officials Are 'Bending Over Backwards' to Give Saudi Arabia Access to Nuclear Material, Senator Warns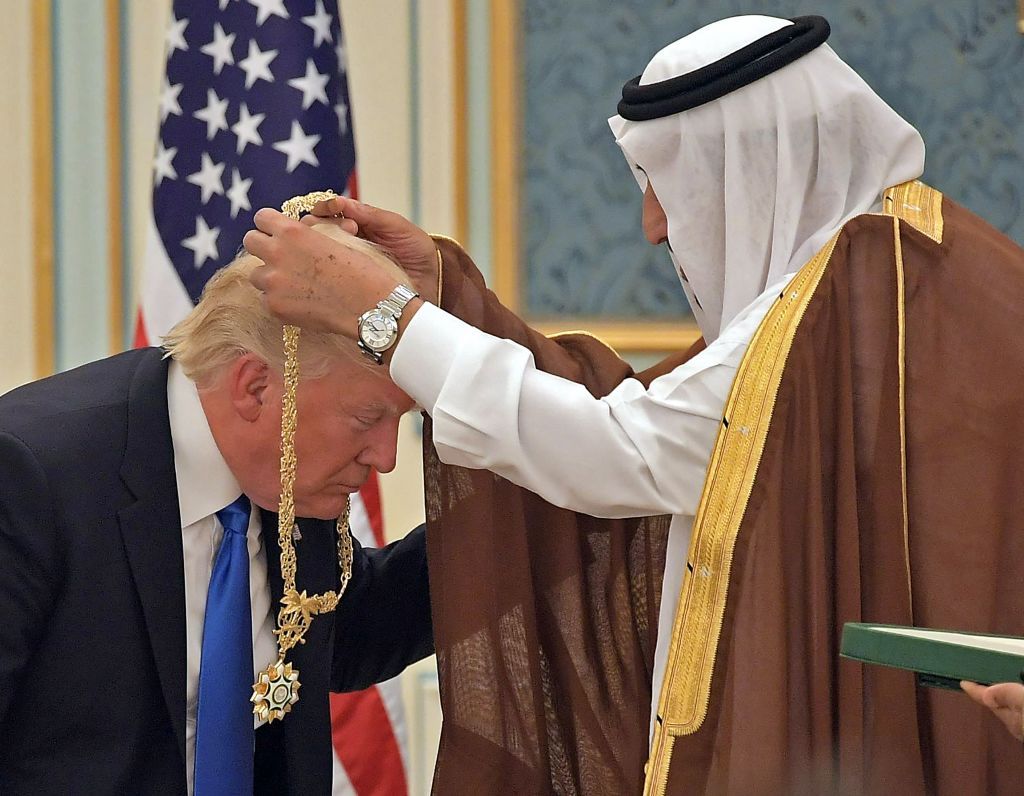 Lawmakers have raised concerns about the efforts of the Trump administration to give Saudi Arabia nuclear materials without consultation with Congress and without properly notifying regulators.
Senator Chris Van Hollen, the Democrat from Maryland, told The Washington Post that Trump officials "appear willing to short-circuit the process to achieve their political goal of continuing to cozy up to the Saudi regime," following a hearing of the Senate Environment and Public Works Committee on Tuesday.
"At the very least [the Trump administration] is clearly unwilling to stand up to the Saudis on human rights while at the same time bending over backwards to give the Saudis access to nuclear material and technology," Van Hollen said.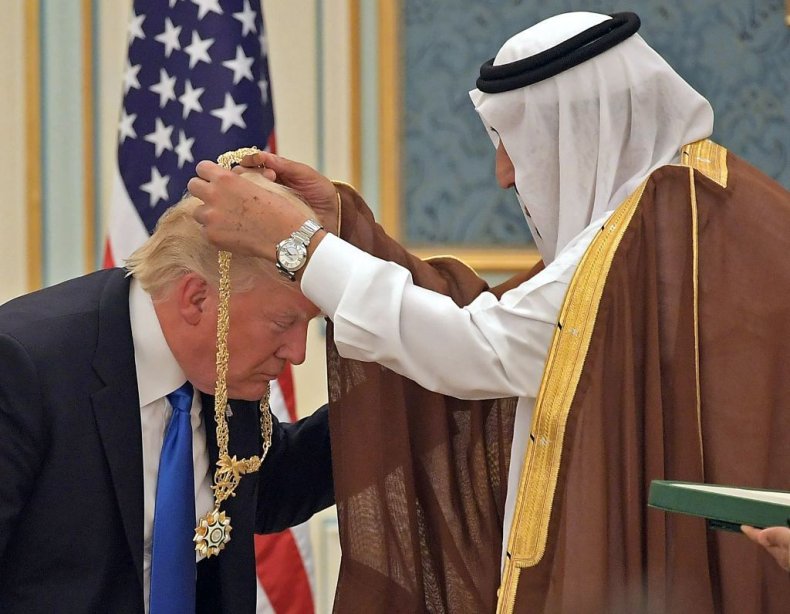 During the Tuesday hearing, Nuclear Regulatory Commission Chairwoman Kristine Svinicki told senators on the committee that she did not know if anyone at her agency had raised concerns about "Part 810 authorizations." Those authorizations allow for sharing of technological information but not equipment, and the administration admitted last week that it had made seven such approvals without telling Congress. Energy Secretary Rick Perry defended the move by saying involved companies had requested confidentiality.
"I fully understand and respect the need for U.S. companies to protect their proprietary information from competitors," Representative Brad Sherman, a California Democrat, wrote in a letter sent to Perry this week, according to the Post. "At the same time, however, Congress must be given sufficient information to fulfill its constitutional oversight responsibilities."
President Donald Trump has drawn significant criticism from many Democrats and Republicans for his continued support of Saudi Arabia despite its human rights abuses. Following the murder of U.S. resident and journalist Jamal Khashoggi by a team of Saudi agents in the kingdom's Istanbul consulate, the president's support for the kingdom drew intense backlash. The Senate, which is controlled by Republicans, also voted last month to end U.S. support for the Saudi-led war in Yemen that had resulted in thousands of civilian deaths and a massive humanitarian crisis.
But George Friedman, founder and chairman of Geopolitical Futures, pointed out to Newsweek that past Democratic and Republican presidents have stuck by the Saudi regime despite its poor record on human rights. Washington has long seen the alliance as necessary to maintain regional stability and counter Russian influence, he said.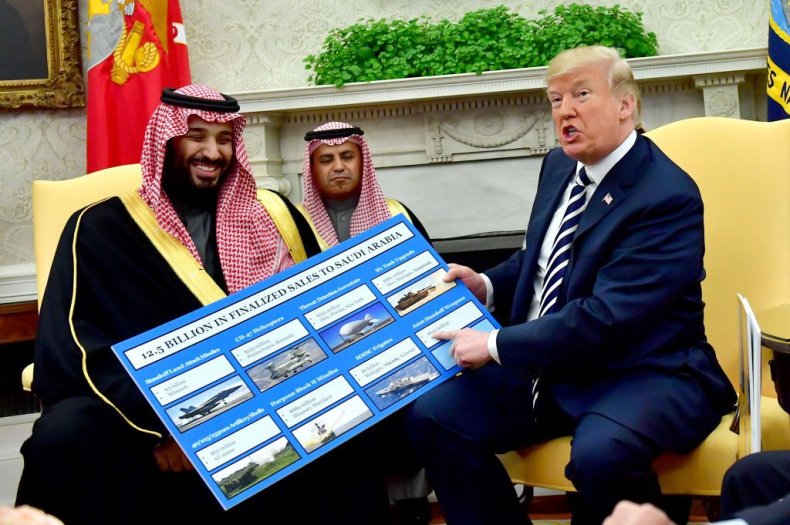 "The U.S. can, of course, limit cooperation with the Saudis. The Russians would be happy to step in to the extent they can, and Iran would be delighted by a weakened Saudi Arabia," Friedman said. "The U.S. has tolerated the Saudi regime because breaking with it would carry a high geopolitical cost, and strengthen two regimes with equally dubious human rights records. There is a reason Obama and Bush did not choose to break with the Saudis. That same reason holds now."
Some lawmakers in Washington believe there needs to be a fundamental change, however. Representative Ilhan Omar, a Minnesota Democrat, penned an op-ed for the Post in March, arguing that the U.S. does "not have the credibility" to condemn adversarial governments, such as Iran, while ignoring the abuses of friendly regimes like Saudi Arabia. "We cannot continue to turn a blind eye to repression in Saudi Arabia—a country that is consistently ranked among the worst of the worst human rights offenders," she wrote.
Trump Officials Are 'Bending Over Backwards' to Give Saudi Arabia Access to Nuclear Material, Senator Warns | World