Trump Says Caravans Are Larger Than Reported: 'I'm Pretty Good at Estimating Crowd Size'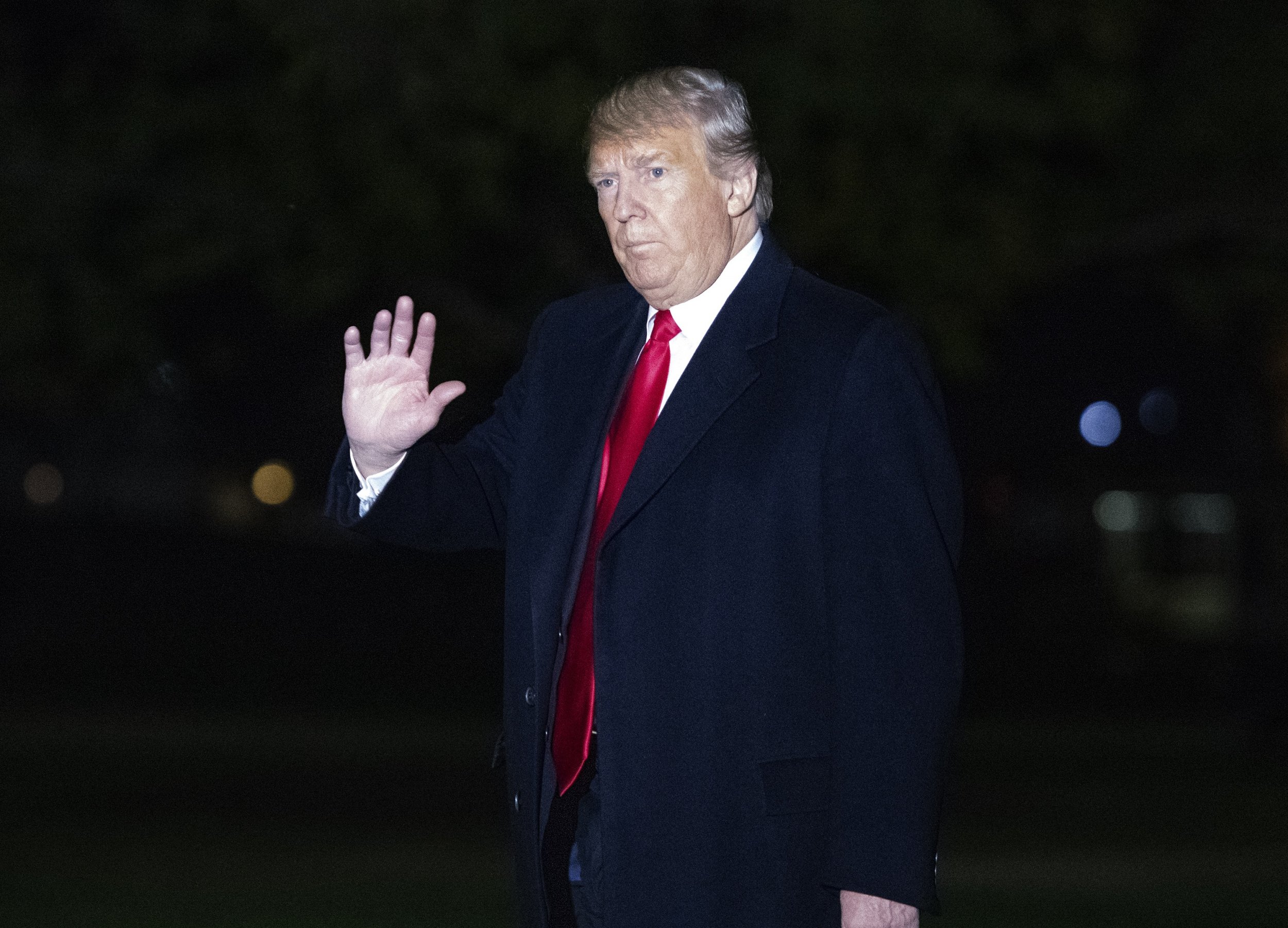 President Donald Trump claimed the migrant caravans traveling up through central America to the southern U.S. border "look a lot larger" than is reported and that he is "pretty good at estimating crowd size."
Trump's former spokesman Sean Spicer famously overstated the crowd size at the inauguration, falsely claiming they were the largest of any incoming president in the world.
The migrant caravan currently en route to America is still around 900 miles from the nearest border crossing. But the president is sending thousands of armed U.S. troops to the border, perhaps as many as 15,000, to greet a caravan most say is around 7,000 strong and packed with refugees fleeing poverty and violence, including children. Most are not expected to actually reach the border.
"It's very important," Trump told ABC News. "We have to have a wall of people, very highly trained people, terrific, dedicated patriots. That's what they are.
"You have caravans coming up that look a lot larger than it's reported, actually. I mean, I'm pretty good at estimating crowd size. And I will tell you, they look a lot bigger than people would think."
The president continued: "They can't invade our country. You look at that, it almost looks like an invasion. It really does look like an invasion. When you look at some of them, when you look at some of the people within the caravan, yeah, I think it could be considered an invasion of our country.
"We can't have it. We can't have it from a cost standpoint. It's not fair to our citizens. They are some dangerous people, these are some rough people."
The Trump administration was informed that "only a small percentage" of Central American migrants traveling with several caravans headed toward the U.S. will likely make it to the border.
The information was received before the administration moved ahead with plans to deploy more than 5,200 troops to the border, according to operational documents obtained by Newsweek. Trump wants to send thousands more troops down.
Operational documents sent to Newsweek by a Pentagon official outlining the deployment, dubbed Operation Faithful Patriot, reveal that the government continued its plans to send troops to the border despite anticipating that "based on historic trends...only a small percentage of migrants will likely reach the border."
Moreover, documents obtained by Newsweek from two Defense Department officials show that intelligence officials do not anticipate any terrorist infiltration and only limited involvement of criminal gangs.
This is despite Trump's claim that the caravan contains a significant number of "criminals," such as members of violent gangs including MS-13, and "unknown Middle Easterners."