Trump Stole His Solar Border Wall Idea From A Veteran Who 'Doesn't Mind Sharing' With POTUS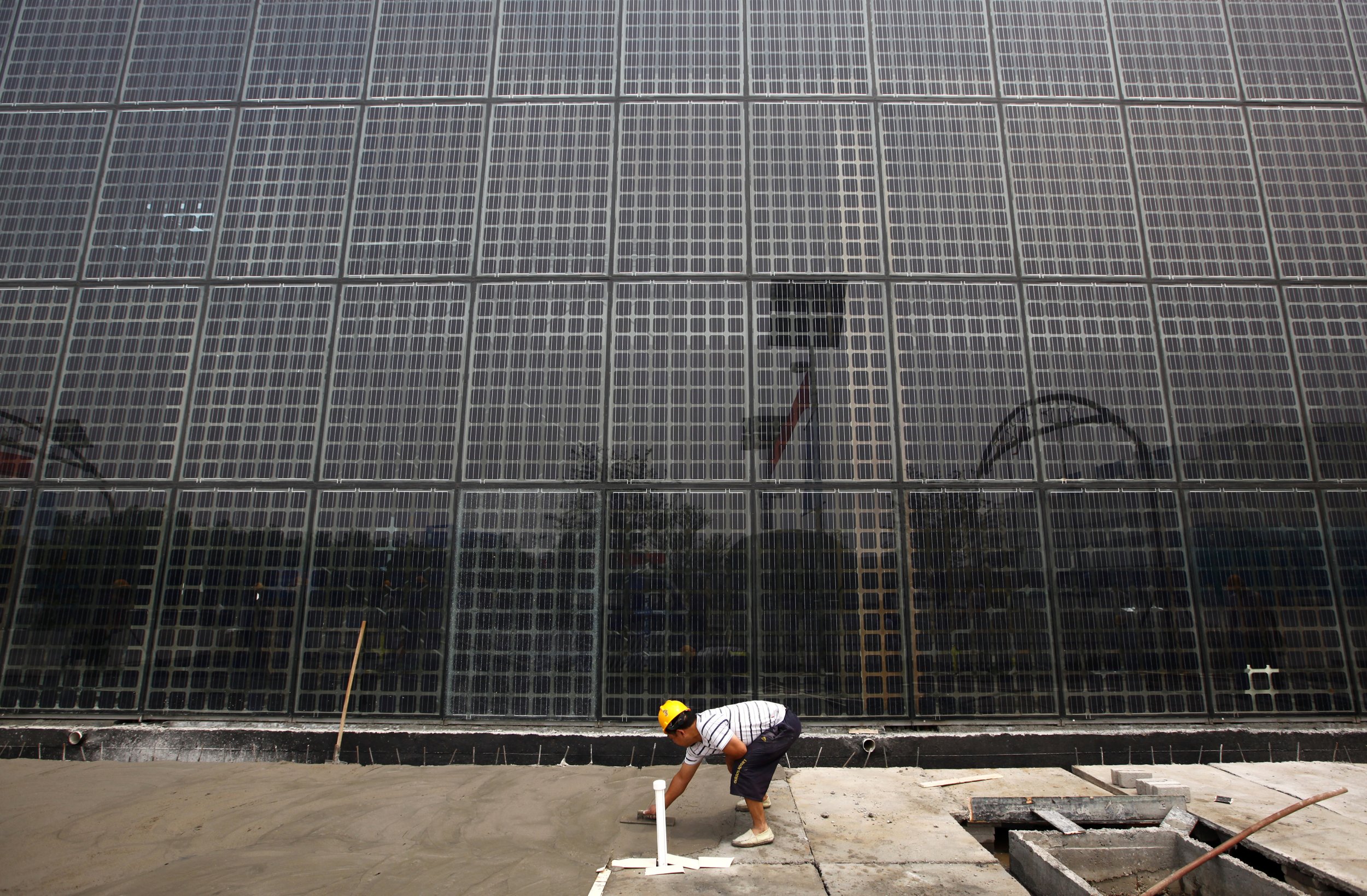 Surprise. President Donald Trump is not telling the whole story when he claims he came up with the idea to add solar panels to the wall he promised to build along the Mexican border so that it will "pay for itself".
Trump touted the solar wall idea in a speech to supporters in Iowa on Wednesday that also included a defense of his decision to withdraw from the Paris Agreement and a promise to return to an economy based on "clean, beautiful coal."
"We're thinking about building the wall as a solar wall, so it creates energy and pays for itself," he said at the rally in Iowa, addressing one of his key campaign promises of building a "big, beautiful wall" along the Mexico border. "Mexico will have to pay much less money and that's good."
"Pretty good imagination, right? My idea," Trump added.
Not quite. One of the companies that pitched border wall designs to the U.S. Customs and Border Protection (CBP) agency, Gleason Partners, proposed adding solar panels to cover sections of the wall, the Associated Press reported in April.
The firm's managing partner Thomas Gleason even used the same phrases to describe the project. "I like the wall to be able to pay for itself," he said at the time.
Gleason, a 71-year-old Vietnam veteran-turned businessman, told Newsweek he does not mind the president claiming the idea as his own.
"I think it was Trump's idea, he just did not know it. I don't mind sharing!" he joked. Gleason explained that his goal is to ensure the wall will never be in need of extra funding. "I don't even care about who builds the wall, I just care that they make it so that it pays for itself, so it's not a burden on America."
According to his company's plan, the panels would power the wall's lighting, sensors and patrol stations. The wall's construction cost would be recovered in 20 years by selling electricity to utility companies or even Mexico.
Gleason, who voted for Trump in November after being sold on the candidate's campaign promise to "drain the swamp," also had run-ins with the federal government. "The Department of Energy is not contributing to decision-making for the economy and the improvement of our country and the sustainability of our country," he said.
If he ever met the president, he said he thinks they'd have plenty to talk about. "I think we'd have several things in common when it comes to construction that I'd like to talk to Trump about and even talk about energy sustainability if he's willing to talk about it," he said. "That is where I want to make my biggest impact in whatever many years I have left."
Adding solar panels to the wall makes economic sense, experts said. "If you manage to put solar panels on them, and the conditions are right, you add value to the wall," said Rene van Swaaij, associate professor at Delft University of Technology's department of electrical sustainable energy. "Solar energy is quickly becoming very cheap."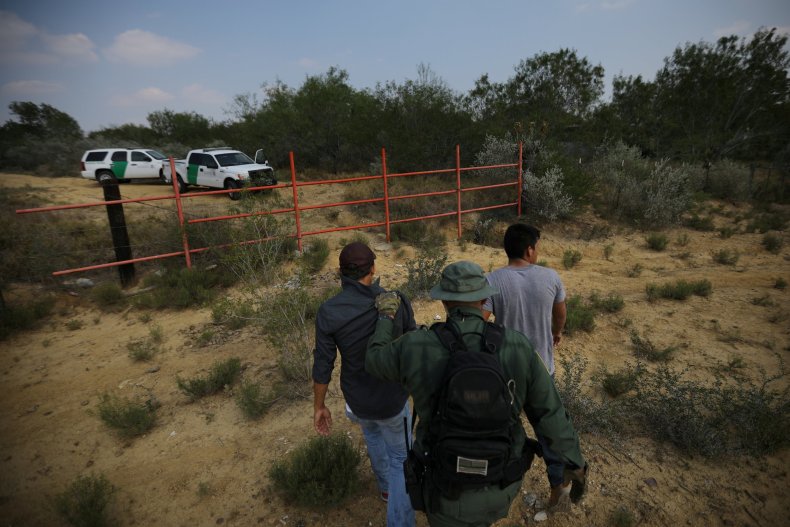 The U.S. border with Mexico is 1,933 miles long and already has 700 miles of fence. Solar radiation is particularly strong along the border, which would ensure a high output for solar panels, according to the National Renewable Energy Laboratory.
According to van Swaaij, it is possible that the solar wall can pay for itself, depending on the amount of electricity produced and the investment put in place. "PV [photo-voltaic] power could pay for at least part of [the wall], but it depends how much you are prepared to invest and to install to see if it would pay for the whole of it," he said.
The CBP , which is seeking $1.6b to start the construction of 60 miles of new barriers by spring 2018, did not comment on Trump's plan.
"No announcement on the border wall has been made yet. We will make an announcement when the time comes," a CBP spokesman told Newsweek.
For now, Gleason is satisfied knowing that the president is aware of the possibility of a solar wall. "I just wanted him to know it was feasible and get it under consideration. I accomplished what I wanted and if we get a chance to be part of the solution, then that's dandy."