Trump Says Iran Violated Nuclear Deal, But Is the U.S. Following the Rules?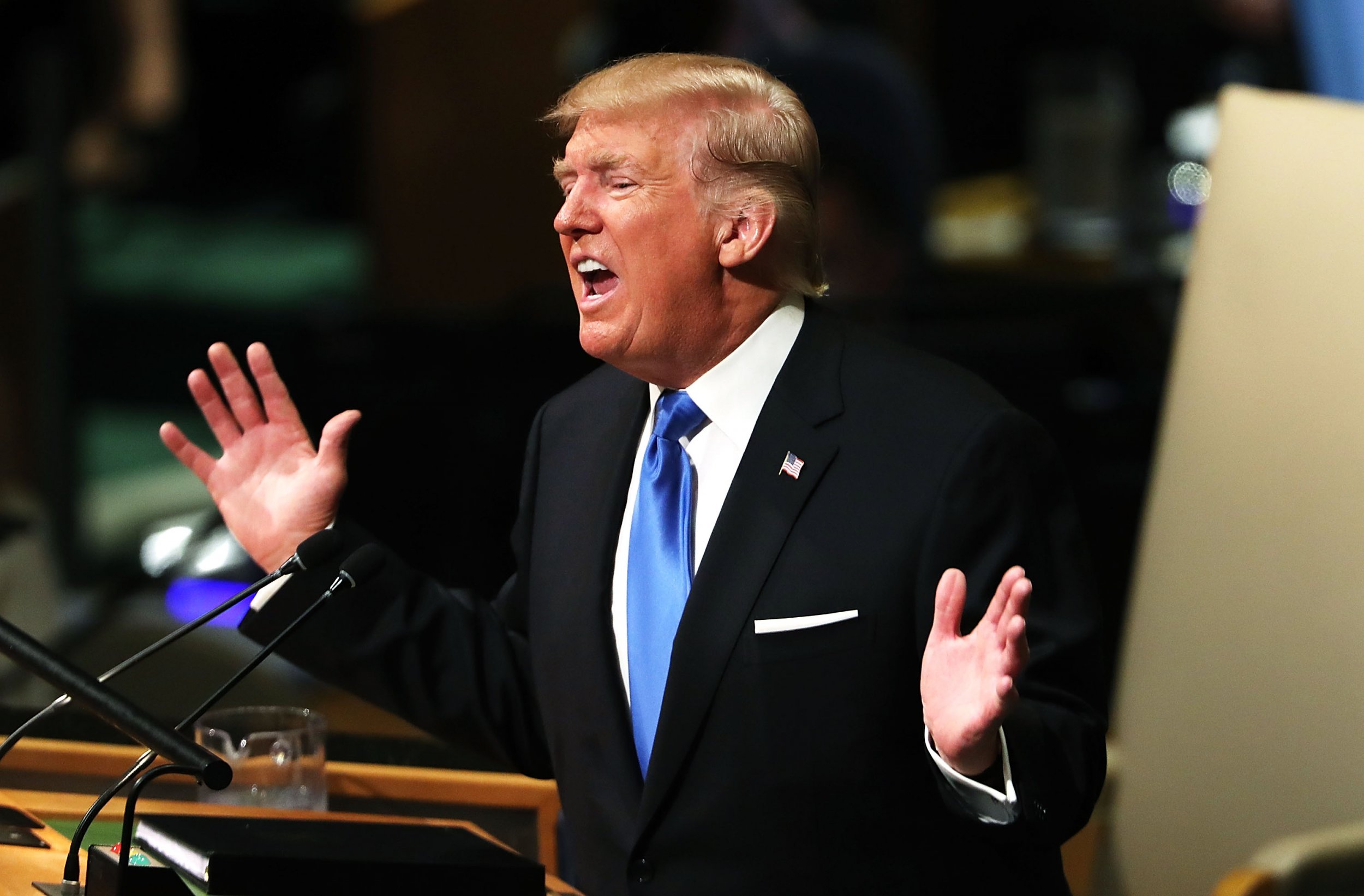 President Donald Trump is widely expected to soon decertify the historic nuclear treaty with Iran, which he accuses Tehran of violating. The only problem is, his administration may be the one failing to comply with the terms of the 2015 deal.
Since President Barack Obama announced his administration was pursuing the Joint Comprehensive Plan of Action (JCPOA), along with leaders from Iran, China, France, Germany, Russia and the U.K., Trump has been one of its most vocal opponents. Both the U.N. and Trump's State Department have repeatedly found Iran to be abiding by the agreement, but the president has called on countries around the world to isolate Tehran diplomatically and economically.
Related: Trump attacks Iran deal at U.N., but offers little in return
However, according to Article 29 of the agreement, it may be Trump who's not playing by the rules.
"The EU and its Member States and the United States, consistent with their respective laws, will refrain from any policy specifically intended to directly and adversely affect the normalization of trade and economic relations with Iran inconsistent with their commitments not to undermine the successful implementation of this JCPOA," the article says.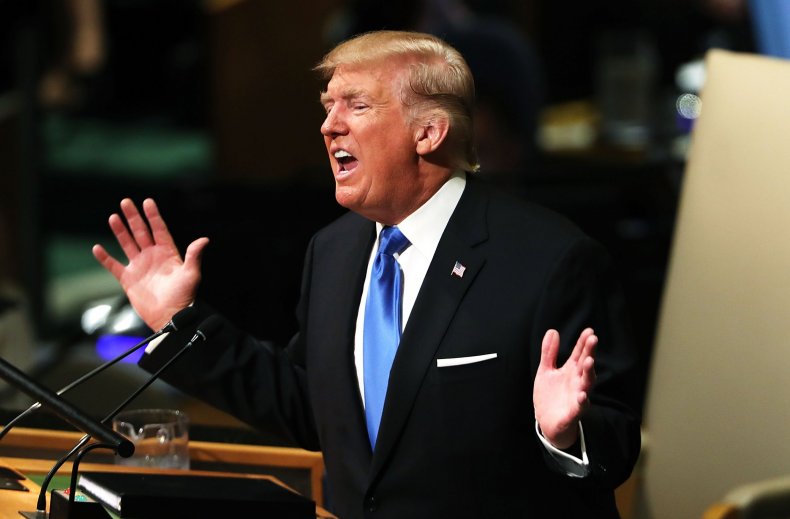 Shortly after Trump took office in January, the real estate mogul-turned-politician vowed to make good on his campaign promise to either renegotiate or scrap the JCPOA. Iran, whose president had already gone to great lengths to convince the country's hard-line religious leadership to back the deal, made it clear there was no way to reopen talks.
Iran then conducted a series of ballistic missile tests, which did not violate the treaty but led Washington put the country "on notice." The U.S. also accused the Iranian government of sponsoring terrorism across the Middle East, where Iran backs a number of majority-Shiite movements battling the Islamic State militant group (ISIS) and looking to expand Iran's sphere of influence.
As part of Trump's campaign against Tehran, he called on the international community to "work together to isolate Iran" during a speech while visiting Saudi Arabia, its greatest regional rival. In August, he said the Iranians "are not in compliance with the agreement, and they are certainly not in the spirit of the agreement in compliance."
These remarks and subsequent attacks on Iran at the U.N. have the backing of Saudi Arabia, the United Arab Emirates and Israel, but they have largely fallen on deaf ears among even the U.S.'s closest allies in Europe, including fellow JCPOA signatories France, Germany and the U.K.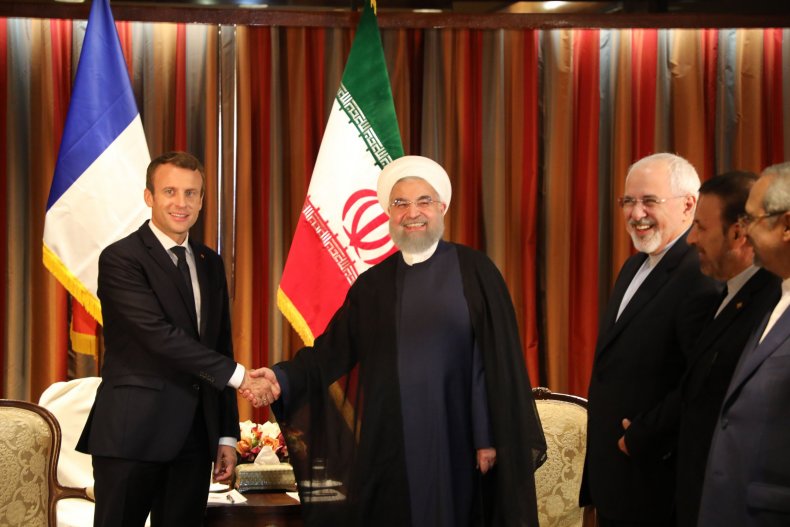 While French President Emmanuel Macron and German Chancellor Angela Merkel have criticized a number of Trump's foreign policy decisions, U.K. Prime Minister Theresa May and Foreign Minister Boris Johnson have more closely aligned themselves with the president's views.
However, May called Trump on Tuesday to urge him to reconsider his expected refusal to certify the Iran agreement. And Johnson released a similar statement Wednesday, calling the treaty "a crucial agreement that neutralized Iran's nuclear threat."
"I congratulate [Boris Johnson] and Theresa May on doing the right thing. What is now crucial is that British government go one step further and stand up to U.S. intimidation of U.K. banks," former U.K. Foreign Secretary Jack Straw told BBC Radio 4 on Wednesday.
Even if the U.K. does remain part of the deal, Straw said, London would have to be proactive about encouraging businesses and banks to do business with Iran, despite U.S. sanctions that are likely to materialize in the coming months. Iran has threatened to leave the deal and take further actions if it is unable to see the billions of dollars' worth of unfrozen assets that it was promised in exchange for curbing its nuclear production.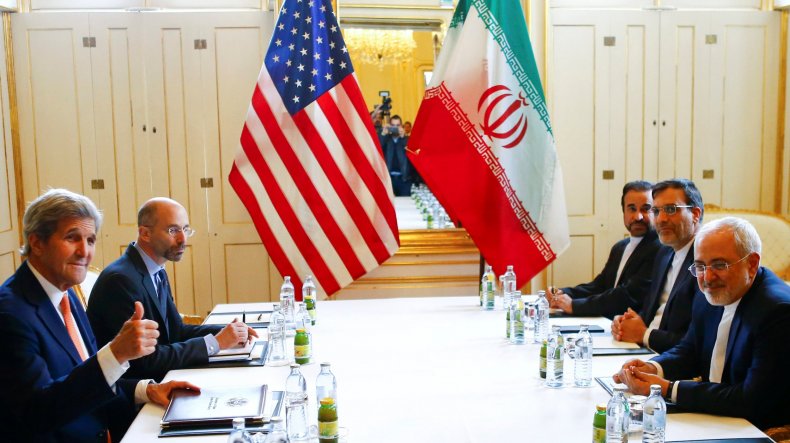 Reza Marashi, research director at the National Iranian American Council, tells Newsweek that he believed the Trump administration "thought that it could strong-arm Europe into following its lead" on opposing the Iran deal, but has instead been met with staunch opposition from its allies, as well as from China and Russia. The latter has already taken steps to eclipse the U.S.'s role as power broker in the Middle East.
By decertifying the Iran deal and allowing the Republican-dominated Congress to add even more restrictive sanctions against Tehran, the U.S. would ultimately be setting itself up to fail on the international stage, Marashi says.
"In that case, it's gonna end up like Obamacare," he says. "They're going to take so many bites out of it to kill it. Instead of by shotgun, it's death by a million paper cuts."