Donald Trump has suggested the impeachment inquiry into Joe Biden, launched on Tuesday by House Speaker Kevin McCarthy, "may not" have been initiated were it not for the two impeachments he faced as president, and indicated Biden could end up facing legal indictments as well.
The former president made the comments during an interview with Megyn Kelly which was broadcast on Thursday on her SiriusXM show, his first with the former Fox News star in seven years.
McCarthy's impeachment inquiry will focus on whether Joe Biden benefitted improperly as a result of the business activities and alleged influence peddling of his son, Hunter Biden. A number of House committee investigations have yet to uncover evidence of this and the president has denied any wrongdoing.
Speaking to Kelly about the impeachment inquiry into Biden, Trump commented: "I think had they not done it to me...perhaps you wouldn't have it being done to them. And this is going to happen with indictments, too."
Trump faced impeachment proceedings twice during his time as president. In December 2019, he was impeached over claims he abused his power by putting pressure on Ukrainian President Volodymyr Zelensky to investigate his political rivals. In January 2021, Trump was impeached a second time over allegations of inciting an insurrection over the storming of Congress on January 6, 2021, by hundreds of his supporters. In both cases, Trump was acquitted by the Senate, where a two-thirds majority is needed to convict, though in the latter case, a number of Republican Senators broke rank to vote against the then-president.
Since leaving office, Trump has been indicted four times, on charges related to the alleged payment of hush money to a former pornographic actress, the alleged mishandling of classified documents, and allegedly breaking the law in an attempt to overturn the 2020 presidential election both across the United States, and in the state of Georgia specifically. Trump has pled not guilty to all counts in all four cases, insisting the legal action against him is politically motivated.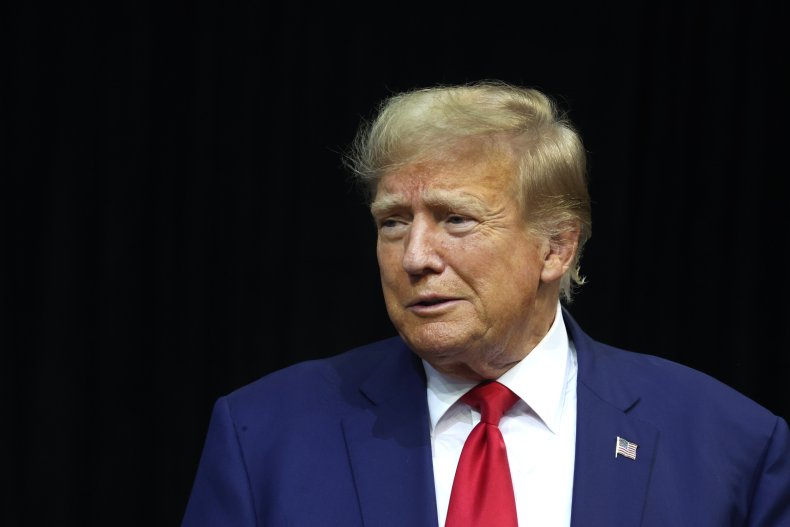 Newsweek has contacted the White House and Donald Trump for comment, via email and online press inquiry form respectively.
House Republican Marjorie Taylor Greene also suggested the impeachment inquiry into Biden is linked to the action Trump faced in a post on X, formerly known as Twitter.
Referring to McCarthy's predecessor as speaker, she wrote: "Nancy Pelosi set a new precedent when she targeted President Trump.
Today, Speaker McCarthy opened an Impeachment Inquiry into Joe Biden.
"Now, our House committees will go to work using new tools to expose the crimes of the Biden family and investigate every person who helped cover it up. For as long as it takes to reveal the truth."
A screenshot of this post was shared by the prominent liberal-leaning X account @JoJoFromJerz, which has over 890,000 followers. The user said: "She says the quiet part out loud. We're doing this to Biden because the Democrats impeached Trump. The end."
Trump is due to speak on Friday at two summits hosted respectively by Concerned Women of America and the Family Research Council, both Christian conservative groups, as he continues his campaign for the 2024 Republican presidential nomination. Florida Governor Ron DeSantis, whom polling indicates is his closest challenger, will also be appearing at both events.