If President Trump Loses and Runs Again in 2024, He Would Be First in 132 Years
President Donald Trump has said he is prepared to take his fight to retain the White House to the Supreme Court but should he lose this election, he has another path to the country's top job—running again in 2024.
Last month, Trump's former chief strategist Steve Bannon raised the spectre of Trump's return to the campaign trail in four years should he face defeat to Democratic candidate Joe Biden.
Bannon told The Australian in October: "If for any reason the election is stolen from or in some sort of way Joe Biden is declared the winner, Trump will announce he's going to run for re-election in 2024," he said.
There is nothing in the Constitution to stop Trump from running again if he loses this time around.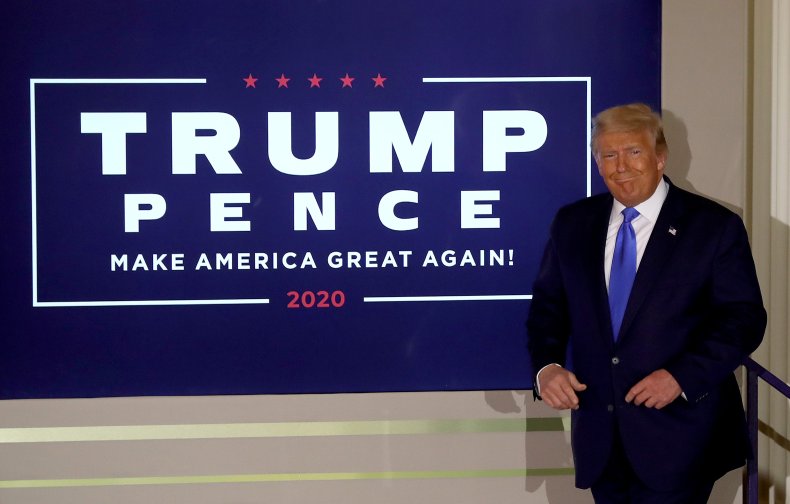 The 22nd Amendment which was passed by Congress in 1947 and ratified four years later, followed the unprecedented four election victories of Franklin D. Roosevelt and states that "no person shall be elected to the office of the President more than twice."
If Trump were to be defeated, he would be the first one-term president since George HW Bush in 1992 and before him, Jimmy Carter in 1980. However, if he were to run again in 2024, he would become the first person to attempt to win two non-consecutive terms for 132 years, the last one being the 22nd and 24th president, Grover Cleveland.
In 1888, Cleveland lost re-election but his winning of the popular vote helped him get the Democratic nomination in 1892. He was then able to overturn the defeat President Benjamin Harrison had inflicted on him four years earlier.
It would be difficult for a defeated candidate to stand a chance of getting their party's nominations again, but there does appear to be some backing from within his party, according to a poll just released.
A Washington Examiner/YouGov survey of 1,200 registered voters on October 30 found that 38 percent of Republican respondents wanted Trump to stay in politics and run for president again in 2024.
Age may be a factor for Trump though as in 2024, he would be 78 and with Trump's legal team focusing on the results of this year's election, considering another run for office may not be the immediate concern for the president right now
However whatever happens, Bannon said last month: "You're not going to see the end of Donald Trump." This could be right, but it could be the president's namesake son who appears on the 2024 ticket as speculation mounts over whether Donald Trump Jr. will make a bid for the White House.
The graphic below provided by Statista shows the tightest presidential races in history.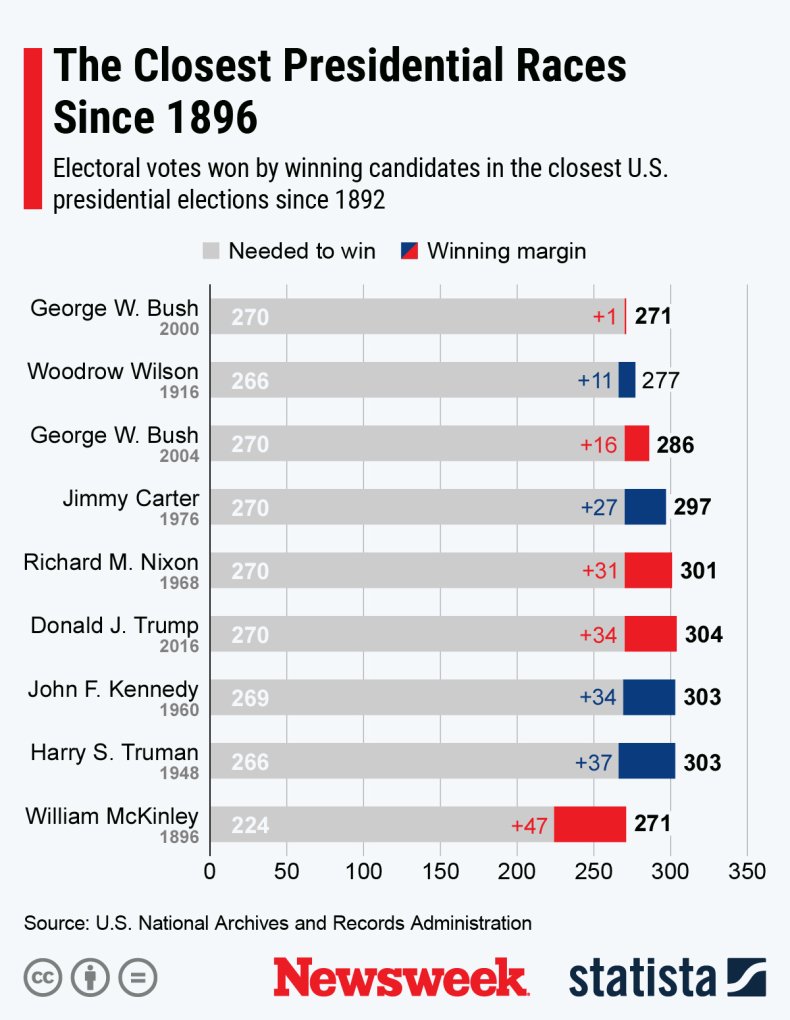 Correction 11/5/20 4:46 a.m.: A previous version of this story had incorrectly said that Steve Bannon's interview with The Australian was from November. It was October.