Trump Is Withdrawing U.S. From Syria, but Russia, Turkey, Iraq and These Other Countries Are Stepping In
President Donald Trump has ordered the Pentagon to begin withdrawing from Syria, but a number of countries have announced their intentions to step up their involvement in the war-torn country in the absence of the United States.
Trump's sudden announcement of a timely U.S. pullout earlier this month was met with mixed reactions, with some critics at home and abroad expressing concern about the possibility of a resurgent Islamic State militant group (ISIS)—whose defeat is the only stated goal for military operations in Syria—and the wider implications for a nation still beset by regional rivalries. Though Republican Senator and Trump ally Lindsey Graham suggested Monday that the president may be slowing down the departure of soldiers in Syria, others have already begun preparing for the U.S. to leave.
Iraq, a country all too aware of the potential fallout of U.S. intervention and exit, has boosted ties with Syria in anticipation of working more closely together against the shared threat of ISIS. Iraqi Prime Minister Adel Abdul Mahdi told a press conference Sunday that Baghdad sent a delegation to Damascus the previous day as Iraq was "taking the initiative and not simply reacting to the situation."
Asked by one reporter whether Iraq would be expanding its involvement in the neighboring country, Mahdi said that "there are groups operating in Syria, and Iraq is the best way to deal with this," Reuters reported.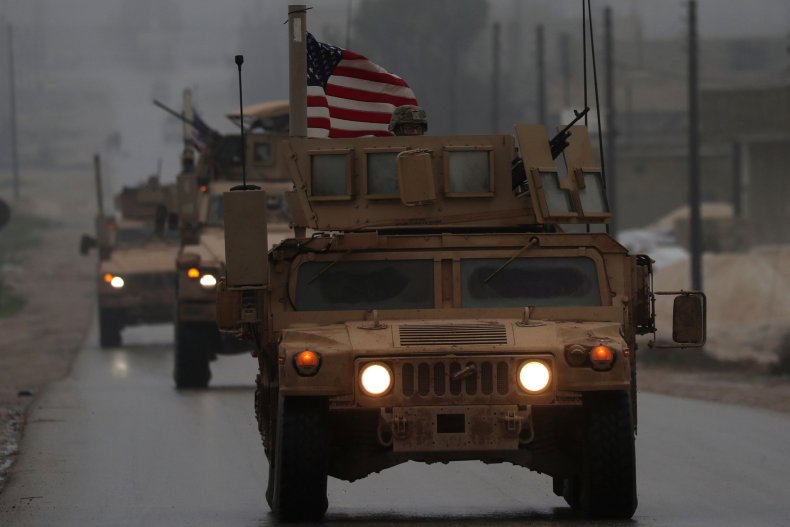 Iraq and Syria, long at odds during the era of Saddam Hussein, have grown closer since the 2003 U.S. military intervention that overthrew the Iraqi leader and installed a Shiite Muslim-led government. The move sparked a Sunni Muslim insurgency first led by Al-Qaeda and later by ISIS, which spread to Syria as the country was gripped by a separate rebellion backed by the U.S. and regional allies including Israel, Qatar, Saudi Arabia and Turkey.
Though the U.S. has sought to oust Syrian President Bashar al-Assad, Iraq has seen the leader as an ally and operated a joint war room alongside his administration and his Russian and Iranian allies. This cooperation with U.S. foes has grown since the Syrian armed forces retook large parts of the country from insurgents and militants.
Following Saturday's meeting in Damascus, Iraqi National Security Council adviser Falih al-Fayadh said on Facebook that Assad had authorized Iraq to strike any ISIS site in Syria without first asking his government for permission. Iraqi warplanes have previously coordinated with both Damascus and the U.S.-led coalition in striking suspected jihadi positions in eastern Syria, the last holdout for the group that once claimed half of both Iraq and Syria. On Monday the Iraqi Defense Ministry said its warplanes conducted a strike in the eastern province of Deir Ezzor.
Members of Iraq's Popular Mobilization Forces, a collective of mostly Shiite Muslim militias, have also traveled to Syria to support Assad. A number of these groups have called for the U.S. to withdraw from Iraq and were deeply critical of Trump's recent trip to the country, as were many local political forces.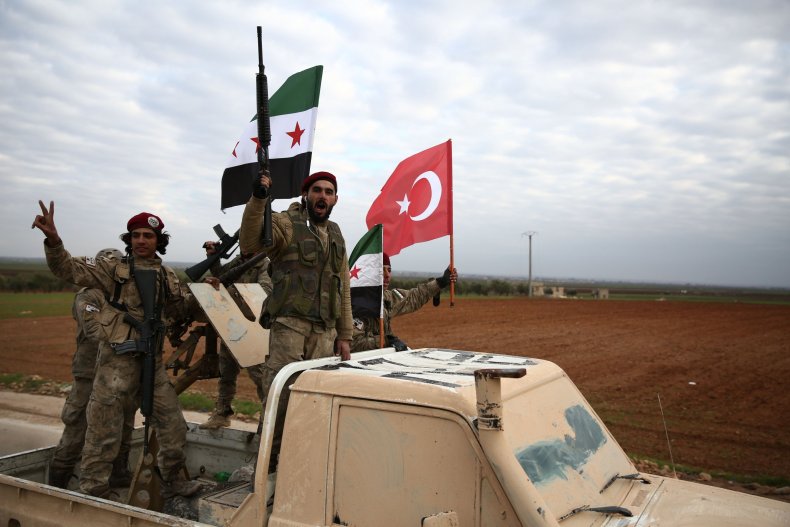 A convergence of Iraqi and Syrian interests has also benefited Iran, which recently inked economic deals with both countries, seen as key Arab allies in a war of influence with Saudi Arabia. Iranian presence in Syria, in particular, has prompted U.S. concerns and Israeli airstrikes, even after Russia installed an upgraded air defense system that may not yet be operational.
Syria only considers Russia, Iran and Iraq to be legitimate allies in the war against ISIS and has considered U.S. presence illegal by international law. Assad's government has also called for Turkey to leave a northern strip of territory it has occupied since an operation earlier this year that saw once-CIA-backed rebels now sponsored by Ankara take on Pentagon-allied Kurdish fighters. With the U.S. set to withdraw its roughly 2,000 troops, the mostly Kurdish Syrian Democratic Forces have expressed a sense of betrayal and have begun negotiating with Damascus and Moscow to secure protection from Turkey.
Trump had long promised to put a stop to "endless wars" in the Middle East, but his decision to withdraw from Syria after a phone call with Turkish President Recep Tayyip Erdogan has raised Kurdish fears of a new Turkish offensive targeting groups such as the People's Protection Units (YPG), which Ankara has branded a terrorist organization due to its alleged ties to the Kurdistan Workers' Party (PKK) waging a three-decade insurgency at home.
Some European powers have also gotten involved. France, which maintains troops as part of the U.S.-led coalition against ISIS, has reiterated its support for the Syrian Democratic Forces in the wake of Trump's announcement. The Netherlands' Christian Union Party has offered to send soldiers to keep the peace between Turkey and Kurdish fighters in northern Syria. Graham said Sunday after meeting with Trump that conditions for leaving Syria were that "ISIS is permanently destroyed," "Iran doesn't fill in the back end" and "our Kurdish allies are protected."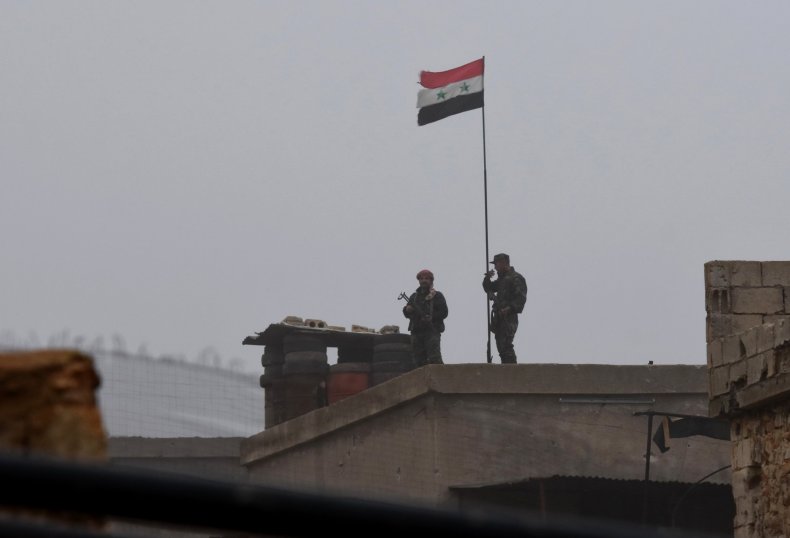 Turkey and Russia, meanwhile, reached an "understanding" after a meeting Saturday between their foreign ministers. The two countries are on opposite sides of Syria's civil war, but along with Iran have cooperated as part of a peace process based in the cities of Astana, Kazakhstan, and Sochi, Russia. Moscow and Ankara have also been the guarantors of a September ceasefire deal in Idlib, the final province under the control of the Islamist-led insurgency against the Syrian government.
With his opposition largely defeated and ISIS on the brink of total destruction, most countries have quit calling for Assad's departure despite accusing him of war crimes. Washington has continued to push for Assad to leave, but regional allies once staunchly opposed to the Syrian leader have begun to once again endorse his rule. Assad recently received Sudanese President Omar al-Bashir and, in the past week, the United Arab Emirates and Bahrain have reopened their embassies in Damascus with reports suggesting that Saudi Arabia may do the same.
The Syrian Democratic Forces too have been forging new ties with the government in hopes of establishing a united front against Turkey. The Syrian Defense Ministry announced Friday that pro-government forces had entered the Kurd-controlled town of Manbij, where U.S. troops were also based, and footage was released showing Syrian soldiers raising the national flag.