Trump's Proposed TikTok Ban May Threaten Free Speech: Experts
While both President Donald Trump and Secretary of State Mike Pompeo have said the administration was looking into whether or not to ban the short form video content app TikTok, suggesting risks to national security, such action could threaten first amendment rights, experts told Newsweek.
"A full ban would legally be hard for the US government to impose and is arguably unconstitutional. It would also be unprecedented," Sarah Cook, senior research analyst for China, Hong Kong and Taiwan at Freedom House, told Newsweek. "As a matter of principle, it would not be an appropriate balance between free speech and even legitimate security concerns."
TikTok, which is owned by Beijing-based ByteDance, was recently banned in India, further prompting speculation it could meet the same fate in the United States.
As well as nations barring the app, Amazon previously sent out an email to employees instructing them to delete TikTok from devices which have access to company email.
The message, sent July 10, cited security risks, though a spokesperson for the commerce giant later said the correspondence was sent in error. They stated there was no change to company policies surrounding the use of the platform.
Despite speculation over TikTok being limited, rights surrounding free speech enshrined in the constitution may pose difficulties for such drastic action as a U.S.-wide ban.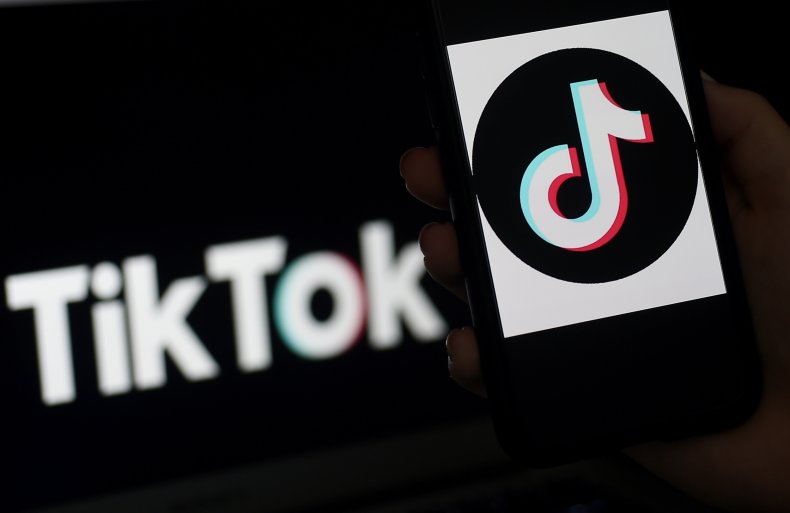 Stating that she believes any such ban would prompt immediate legal challenge, Cook said: "Overall, it would set a very problematic precedent for banning apps, a drop to the lowest common denominator of tactics the Chinese government uses that the US government has condemned, and a violation of the free speech and access to information rights of tens of millions of young Americans."
Despite questioning the prospect of an outright ban, Cook does believe there are legitimate concerns over TikTok.
"The concern is that as companies like ByteDance and apps like TikTok gain more influence and control of key nodes in the information flow outside China, they are able to exercise a whole other level of influence and are likely to come under ever greater pressure from the Chinese party-state to use that influence in ways that favor the CCP's interests," she said.
An option short of a full ban to somewhat diminish the threat could be to expand restrictions on certain people being able to use the app, for example curtailing the use by U.S. government personnel and "especially those with access to sensitive information."
Kurt Opsahl, general counsel at Electronic Frontier Foundation, a non-profit digital rights group, similarly suggested barring the app's use could be an issue for free speech.
Questioning the legal possibility of a ban, told Newsweek: "I suppose the Administration could lobby Congress to pass a new law against TikTok, but I will wait until there is a specific proposal before analyzing it. As courts have established, code is speech, so any law trying to ban software would raise First Amendment issues."
Opsahl added that he believes a blanket barring of use of the app seems unlikely.
Speculating as to what action could be taken towards TikTok, he said: "It could mean a lot of different things, like banning federal employees from using the app, preventing federal money from being spent on TikTok or trying to use Export Administration Regulations to restrict U.S. companies from doing business with TikTok without a government license."
Amid criticism, a spokesperson for TikTok said it was a priority for the app to be "safe and secure."
"TikTok is led by an American CEO, with hundreds of employees and key leaders across safety, security, product, and public policy here in the U.S. We have no higher priority than promoting a safe and secure app experience for our users. We have never provided user data to the Chinese government, nor would we do so if asked," they said, in a statement earlier this week.
Newsweek has contacted the White House, the State Department and TikTok for comment.
Amid the Trump admin's targeting of TikTok, some of its users have taken actions against the president's reelection campaign.
Teen activists have encouraged fellow users to leave one star reviews for the Official Trump 2020 App. Thousands of negative reviews have been left.
It is not the first time people using TikTok have pushed back against the president, having coordinated to put themselves forward for tickets at his Tulsa rally last month, only to not turn up.
Newsweek has contacted the Trump campaign for comment.
The graphic below, from Statista, looks at the nations where TikTok has been downloaded the most.