Trump: U.S. Lost Its Trade War With China
President Donald Trump denied that he is engaging in a trade war with China despite signing off tariffs on billions of dollars' worth of Chinese imports. The president said America had already lost a battle over trade with China "many years ago."
Trump approved tariffs hitting steel and aluminum imports from China, and further measures are expected in the area of consumer technology goods as his administration targets intellectual property violations by Chinese manufacturers.
China responded by putting levies on American imports, including pork and wine, and said it would continue to retaliate with countermeasures of the same scale and intensity as those it is hit with by the U.S.
"We are not in a trade war with China, that war was lost many years ago by the foolish, or incompetent, people who represented the U.S.," Trump tweeted early on April 4. "Now we have a Trade Deficit of $500 Billion a year, with Intellectual Property Theft of another $300 Billion. We cannot let this continue!"
The emerging trade war between the U.S. and China is spooking stock markets. Investors fear a Pyrrhic battle that harms both economies, the two largest in the world.
But Trump came to power on a campaign platform that committed to putting "America first" on trade and jobs, rhetoric he is now turning into action through protectionist measures, of which he said there will be "many."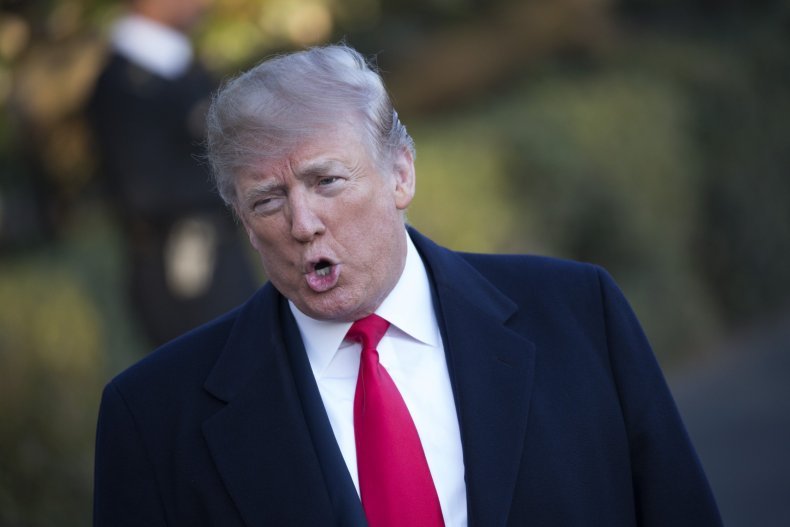 The president argues China doesn't play fair on trade, which is why there's such a large trade deficit in its favor between the two countries.
He blamed the destruction of industries such as steel on cheap Chinese imports. China heavily subsidizes its own industries, including steel.
Trump has used his national security powers to push through tariffs without the need for new legislation.
Cui Tiankai, Chinese Ambassador to the U.S., said if another round of tariffs or similar action is taken by Trump on intellectual property then China "will certainly take countermeasures of the same proportion and the same scale, same intensity."
"For the protection of intellectual property rights, China has been strengthening its efforts, strengthening our legal system, on this particular issue," Tiankai told Chinese state-run television channel CGTN.