Trump's First Presidential Thanksgiving at Mar-a-Lago Will Feature More Than Turkey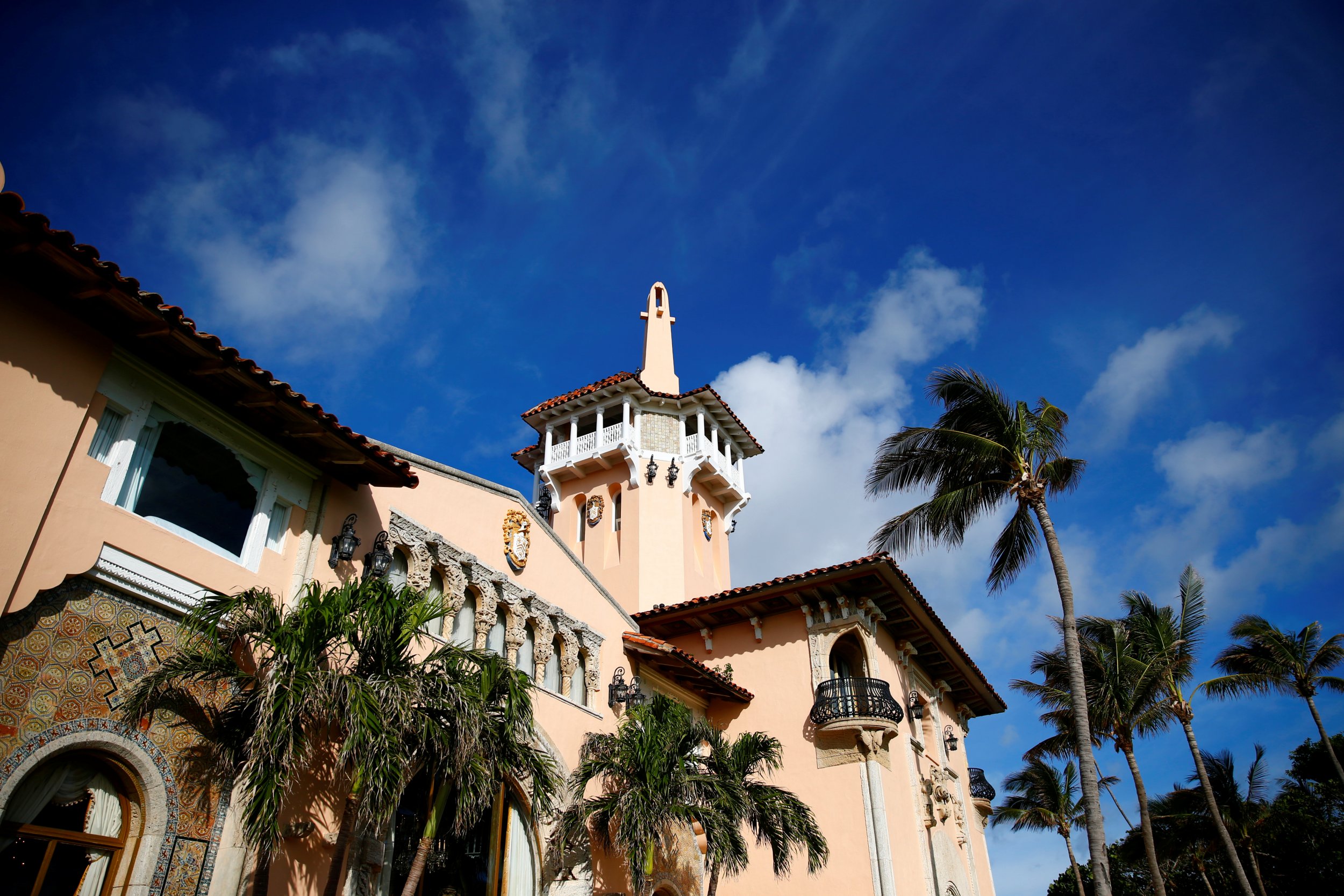 Donald Trump will sit down to a sumptuous dinner at his Florida estate to mark his first celebration of Thanksgiving as president.
He and the first family will have plenty of palate-tickling choices at Mar-a-Lago, their ornate mansion in Palm Beach.
"The first family will spend the evening enjoying Thanksgiving dinner with friends and family at the winter White House," according to a midday pool report.
"The menu includes all the traditional fare—turkey, stuffing, mashed potatoes and gravy, sweet potatoes [with] marshmallows, a variety of baked goods, local produce and cheeses, red snapper and Florida stone crab. Dessert includes various cakes and pies."
Last year, the celebratory selection went far beyond the traditional turkey, according to The Hill, which offered a rundown of the sweet and savory options to be laid before the notoriously picky then–president elect.
For the appetizer course, the Trumps enjoyed "a seafood display with large crabs, oysters on the half shell, jumbo shrimp and middle neck clams," the site reported. If that didn't entice, there was "Mr. Trump's Wedge Salad," ahi tuna "martinis," couscous salad and deviled eggs. Soups on for the holiday: lobster bisque and vegetable minestrone.
A woman who answered the phone at the membership-only "Winter White House" Thursday said she couldn't gabble about the Thanksgiving gobble. The White House traveling press put in a morning request for the day's menu, per a pool report. The first family will enjoy their meal after the president holds a teleconference with U.S. troops around the world and makes a holiday visit to Coast Guard Station Lake Worth Inlet.
Last year, Mar-a-Lago's main course naturally included the classic "oven-roasted turkey with stuffing and mashed potatoes and gravy." Other entrées suggested a bit of an international flair, including a "leg of lamb with grilled pita and tzatziki sauce" and "pan-seared Chilean sea bass with curried vegetables and coconut shellfish broth," per The Hill.
Seafood lovers could tuck into "grilled diver scallops with roasted vegetable ratatouille," while meat-and-potatoes types could pick "herb marinated beef tenderloin with steamed vegetables, whipped potatoes, warm popovers and horseradish cream" or go for the "red wine braised short ribs with potatoes and braising jus."
The president reportedly enjoys a double serving of ice cream for dessert after his meals. Last year's dessert course tempted diners with traditional pumpkin pie along with pecan and key lime varieties.
There was also a toasted coconut cake and a three-layer "Trump chocolate cake," the latter perhaps akin to the morsel the president raved about in April while relating how he informed China's president, Xi Jingpin, that the U.S. had launched a missile strike on Syria.
Not listed: well-done steak with ketchup—but it's reasonable to guess that being both president and owner of the estate, Trump could put in a special request to the kitchen if he wished.
Trump's trip to Mar-a-Lago, where he's hosted Xi and other heads of state, marks his first return to the Florida manse since this spring. The president, of course, has spent ample time at his other properties, with the Mar-a-Lago jaunt marking the 100th day he's been at one of his resorts and clubs since taking over the Oval Office.