Trump's 'Incredible Offer' From Putin Based on 'Absurd' Claims, Says U.S. Government
Russian President Vladimir Putin's offer to the U.S., which President Donald Trump branded "incredible," is based on "absurd" claims about former American officials, the State Department announced.
After casting doubt over the findings of U.S. intelligence agencies because of views Putin shared with him during their Helsinki meeting, Trump praised Putin's suggestion that Russian agents participate in investigating their own alleged interference in U.S. elections.
Putin said afterwards that he did tell Trump that Russia would give U.S. authorities access to 12 indicted Russian officers but only if Moscow could pursue ex-U.S. government officials on unclear charges.
Putin personally named U.S.-born Kremlin critic Bill Browder as a likely candidate for questioning. Russia's Prosecutor General's Office filled in more names on the list to include ex-U.S. diplomats, including former Ambassador to Russia Michael McFaul, state news agency Itar-Tass reported on Tuesday.
The Kremlin's enthusiasm for the idea and Trump's praise for it has prompted former diplomats to demand assurance from the U.S. government that it will not make them fair targets for Russian prosecutors.
"I can't answer on behalf of the White House with regard to that, but what I can tell you is that the overall assertions that have come out of the Russian Government are absolutely absurd," State Department spokeswoman Heather Nauert said in a briefing on Wednesday.
Nauert clarified that what she was referring to was "the fact that they want to question 11 American citizens and the assertions that the Russian Government is making about those American citizens."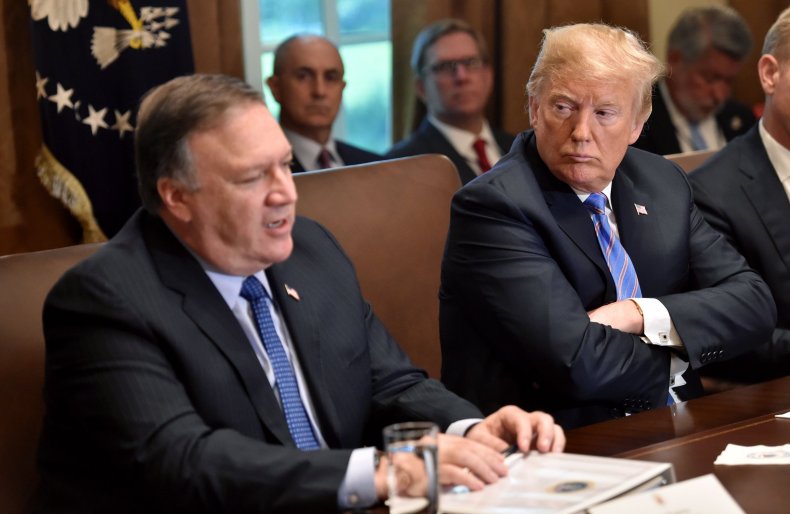 Asked if she meant that the State Department would oppose any move from the Russians to question former diplomats, Nauert said she would look into it and said the Department of Justice and the White House would also need to weigh in.
"What I've provided you right now is all that I have for you on this, but I will be sure to look into it and understand that it would be a grave concern to our former colleagues here," she said.
Read More: Trump's performance in Helsinki was a complete success, if you ask Russia's state media
Secretary of State Mike Pompeo was not involved in Trump's initial discussion with Putin in Helsinki, as the U.S. leader requested he meet with Putin one-on-one before other delegates joined. Russian state media has used this fact to boast of "agreements" reached between the two sides, however Nauert said the U.S. has merely received "modest proposals" and is still assessing them.
"That is something that certain governments will do sometimes where there will be something that's under discussion and a government says that it is an agreement," Nauert said. "Those are proposals" she added, explaining the U.S. was still assessing them.
White House Press Secretary Sarah Huckabee Sanders said in her Wednesday briefing that there was "some conversation" between Putin and Trump about Russia interrogating ex-U.S. diplomats "but there wasn't a commitment made on behalf of the United States.
"The president is going to meet with his team, and we'll let you know when we have an announcement on that," she said.