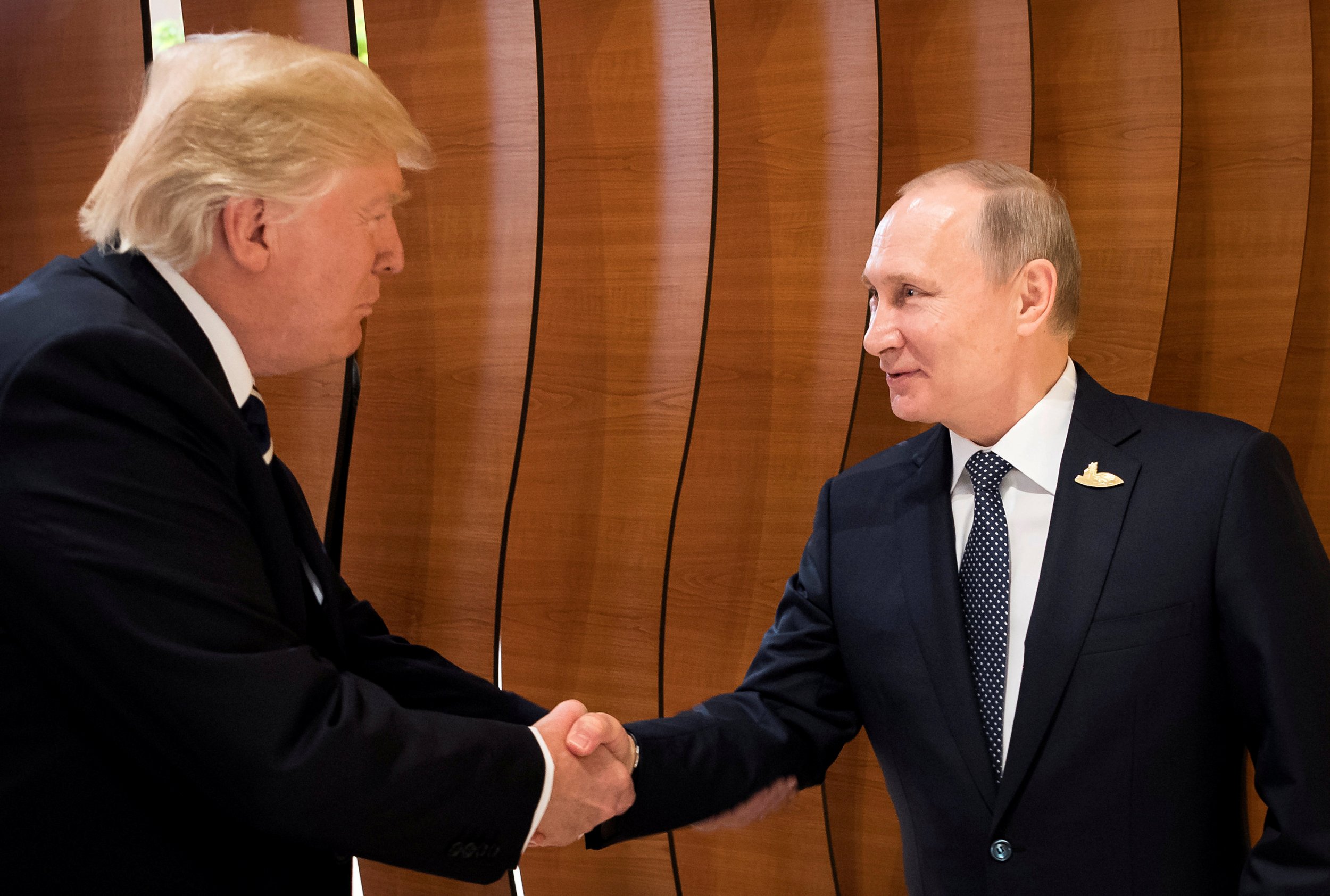 Donald Trump's plan to form a "cyber security unit" with Russia have been questioned by a number of Republicans, who suggested it was unwise to develop such a partnership given Moscow's alleged role in hacking the U.S. election.
Following Trump's meeting with Russian president Vladimir Putin on Friday, he tweeted that the pair had discussed forming an "impenetrable" cyber security unit; a suggestion that has raised eyebrows on both sides of Congress.
In a series of tweets, the president wrote: "I strongly pressed President Putin twice about Russian meddling in our election. He vehemently denied it. I've already given my opinion."
"Putin & I discussed forming an impenetrable Cyber Security unit so that election hacking, & many other negative things, will be guarded," he added.
But GOP senator Lindsey Graham said in an interview with NBC News' Meet the Press on Sunday that the idea of pairing up with Russia was "not the dumbest idea I've ever heard but it's pretty close."
"When it comes to Russia I am dumbfounded, I am disappointed, and at the end of the day he's hurting his presidency by not embracing the fact that Putin is a bad guy," Graham told NBC.
"He is literally the only person I know of who doesn't believe Russia attacked our election in 2016," he added.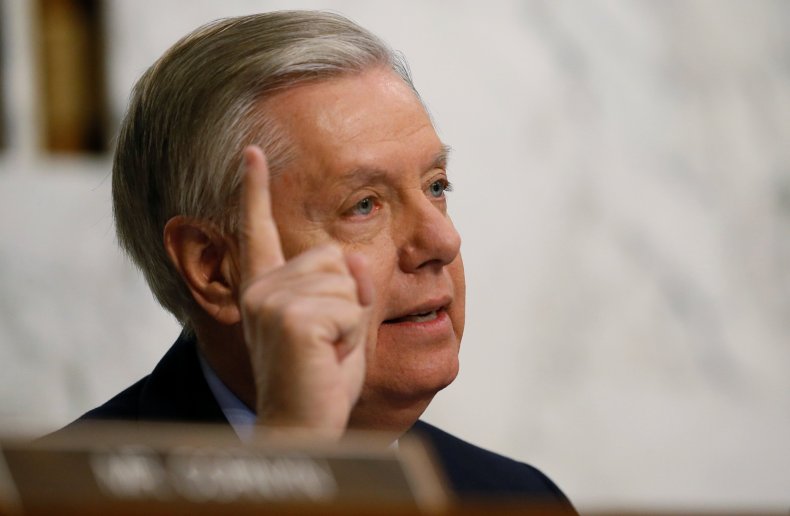 And Florida Senator Marco Rubio also took issue with Trump's suggestion, questioning why Trump would mull a cyber partnership with Putin.
"We have no quarrel with Russia or the Russian people. Problem is with Putin & his oppression, war crimes & interference in our elections," he wrote on Twitter on Sunday.
"Partnering with Putin on a "Cyber Security Unit" is akin to partnering with Assad on a "Chemical Weapons Unit". While reality & pragmatism requires that we engage Vladimir Putin, he will never be a trusted ally or a reliable constructive partner," he added.
As well as lawmakers within his own party questioning the president's comments, Democrat lawmakers also panned the idea.
"I don't think we can expect the Russians to be any kind of a credible partner in some kind of cyber security unit," Representative Adam Schiff told CNN's State of the Union.
"If that's our best election defense. We might as well just mail our ballot boxes to Moscow," he said.