Trump's Trial Can't Be Fair, Former Impeachment Lawyer Says—Because of Both Sides of the Aisle
Former President Donald Trump's first impeachment trial was "much fairer" than his second, according to Alan Dershowitz, his former attorney.
Trump was impeached by the House of Representatives for a historic second time in January, following the deadly insurrection at the Capitol. This time around, there are a few key differences from his first trial. In 2020, senators weren't also victims of Trump's actions that led to his impeachment, he was still in office, and Republicans didn't face repercussions for breaking with the majority of the party.
"Let's understand the whole context. The trial is presided over by a senator who's already expressed his views, the jurors are not only witnesses, they're victims of what happened in the Capitol ... and if [Republicans] vote the wrong way, they're sanctioned," Dershowitz told a C-SPAN caller.
Trump had full support from his party during his first impeachment in the House. But in January, 10 Republicans voted in support of his second impeachment. He's likely to be acquitted for a historic second time in the Senate. While some Republicans may vote to convict, seeing the backlash their colleagues in the GOP faced may add to the pressure to acquit.
The backlash that's been seen since the House impeached Trump in January contributes to the former president's inability to have a fair trial in the Senate, Dershowitz told Newsweek. It's not just Republicans, and he added that he thought Democrats would also face consequences if they voted to acquit.
"This is not a real trial, this is a political theater. And I think both sides would face backlash if they broke with the party," Dershowitz said.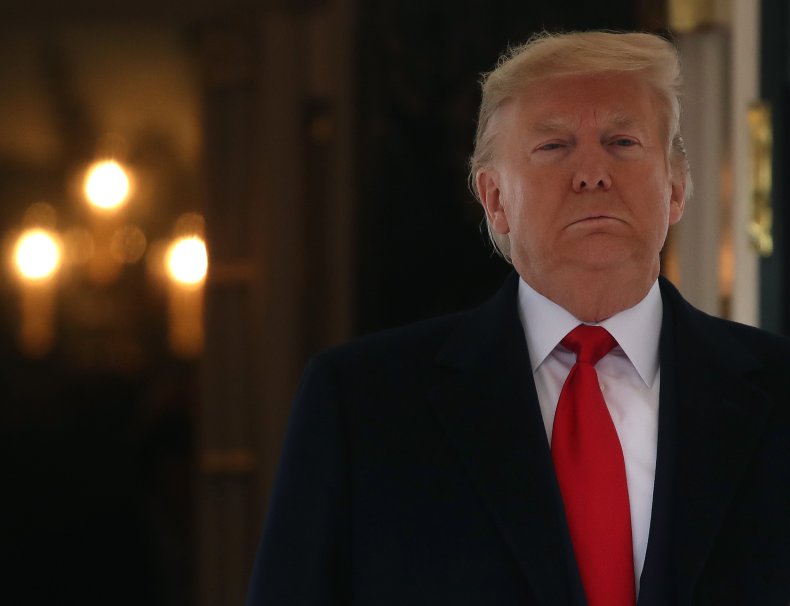 At least seven of the 10 Republicans who voted to impeach Trump face primary challengers, and an attempt was made to oust Wyoming Representative Liz Cheney from her GOP leadership position. That's a stark contrast from 2020, when Senate Republicans quickly dismissed repercussions for Republican Utah Senator Mitt Romney, who voted to convict Trump for one article of impeachment.
Senate Republicans who voted that the trial was constitutional have faced their own sets of criticism in their home states, even though it's not necessarily indicative of how their final vote will fall.
Dershowitz also took issue with Democratic Senator Pat Leahy presiding over the trial, saying that had the founders intended for a former president to face a Senate trial, they would have detailed who should conduct it. Ordinarily, the Chief Justice of the Supreme Court presides over the impeachment trial of the president. But since Trump has left office, Senate Majority Leader Chuck Schumer announced that responsibility would fall on Leahy as president pro-tempore.
Having Chief Justice John Roberts preside over Trump's first trial made for a "much fairer" time, according to Dershowitz.
Another key difference between Trump's first trial and his second is that this time around, senators are the victims. At the heart of Trump's impeachment is the deadly Capitol riot. As a mob breached Capitol security, legislators were rapidly evacuated and some have since said they feared for their lives. Court documents allege rioters had plans to execute citizens' arrests and "turn on the gas" after trapping legislators in underground tunnels.
At least 44 Republicans are expected to vote to acquit Trump, given that they voted to dismiss the case on grounds that it's not constitutional. Barring "serious mistakes" on the part of Trump's attorneys on Friday, Dershowitz was confident numbers would hold and there wouldn't be the two-thirds majority needed to convict.