'Trumpster, Just Leave': Grocery Store Employees Berate Customer for Not Wearing Mask Properly
Employees at a grocery store in Utah had a heated confrontation with a customer refusing to wear a face mask properly while he shopped, telling him, "Trumpster, just leave."
A video of the late-July incident at a Smith's Food and Drug store in Cedar City was uploaded to YouTube. The individual who filmed the video spoke to Utah's KSTU Fox 13 in Salt Lake City about the incident for an article published on Wednesday. The person expressed surprise at how the employees handled the altercation.
In the clip, three store employees can be seen confronting a man in a blue shirt who was wearing a disposable face mask. Instead of having the mask properly covering his nose and mouth, the unidentified man has slits cut into the face covering and wears it over his eyes.
"I'm wearing a mask," the man says when confronted by a female employee. "You're not wearing your mask properly," the woman responds. The man replies, "It doesn't say properly."
Although it's unclear how long the confrontation had been going on before the filming started, the situation escalates quickly in the clip. Employees begin using expletives and insults to attack the man for not wearing the mask properly.
"We're doing our job, what our corporation wants us to do," the female employee says. "You're doing it just to be a jerk. We all know this and so do you, so cooperate."
"Trumpster, just leave...just leave!" another employee says.
After referring to the customer as a "f***ing ***hole" repeatedly, the employees warn that he could be permanently banned from Smith's stores. One of the employees also threatens to physically assault the customer.
"But I promise you, you'll be the one going down," the employee says, after saying he is "about" to touch the man. In the end, police were called, but the man left without being detained, according to KSTU.
In a statement to Newsweek, Smith's Corporate Affairs Manager Aubriana Martindale said, "At Smith's the safety of our customers and associates remains our top priority. While we do request all customers to wear a facial covering to help mitigate the spread of COVID-19, we were disappointed in the manner this incident was handled, as it does not reflect our values or standards of service and have addressed the associates involved."
Martindale told KSTU that the employees had been "retrained on de-escalation and expected customer service."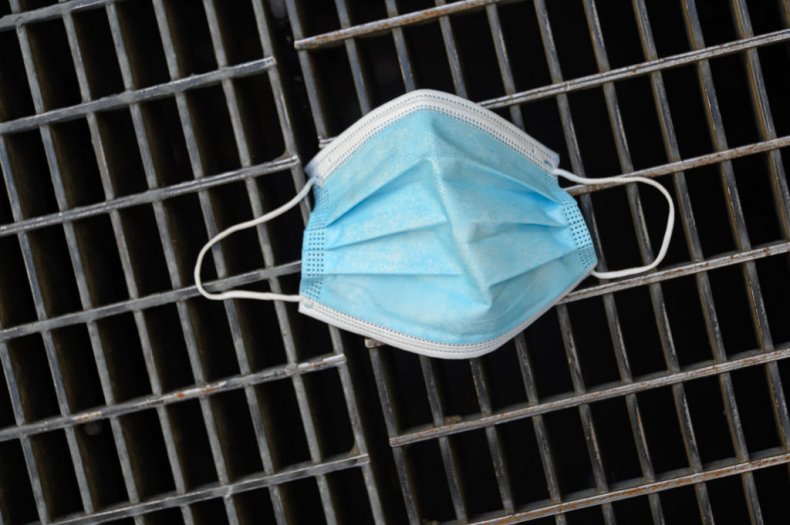 Mask wearing has been controversial across the country during the coronavirus pandemic. Some states and municipalities have mandated masks, which are believed to be highly effective at curbing the spread of the coronavirus. But conspiracy theories and misinformation have spread rapidly on social media, leading many Americans to believe that masks can be harmful to their health. Many also believe mask requirements are a violation of their personal freedom.
Health experts have pushed back against these concerns, noting that many professions have long required workers to wear masks for their own safety without any negative health consequences. Additionally, they've stressed that requiring masks is good for public health, similar to smoking bans and seat belt requirements.
Earlier this month, Brett Giroir, assistant secretary for health at the Department of Health and Human Services, told NBC's Meet the Press that masks are highly effective at curbing the novel virus's spread.
"Wearing a mask is incredibly important, but we have to have like 85 or 90 percent of individuals wearing a mask and avoiding crowds. That is essentially—gives you the same outcome as a complete shutdown," said Giroir, a medical doctor.