How Many People Are on Truth Social? Trump's App Beating Twitter in Charts
Donald Trump's social media app, Truth Social, has spiked in popularity and beaten Twitter to reach the top spot on Apple's app chart this week.
Elon Musk, who recently acquired Twitter for $44 billion dollars shared a snapshot of Apple's top free apps chart on his Twitter page on Wednesday.
Truth Social ranked number one, Twitter second, Livein third, BeReal fourth and TikTok fifth.
"Before April 23, Truth Social had not previously ranked since March 12," Stephanie Chan, mobile insights strategist at Sensor Tower told publication The Wrap. "This was also the first time Truth Social has ranked at No.1 on the overall U.S. App Store since Feb 24 shortly after its launch.
Truth Social has been downloaded roughly 1.4 million times to date since it launched in February, according to Sensor Tower.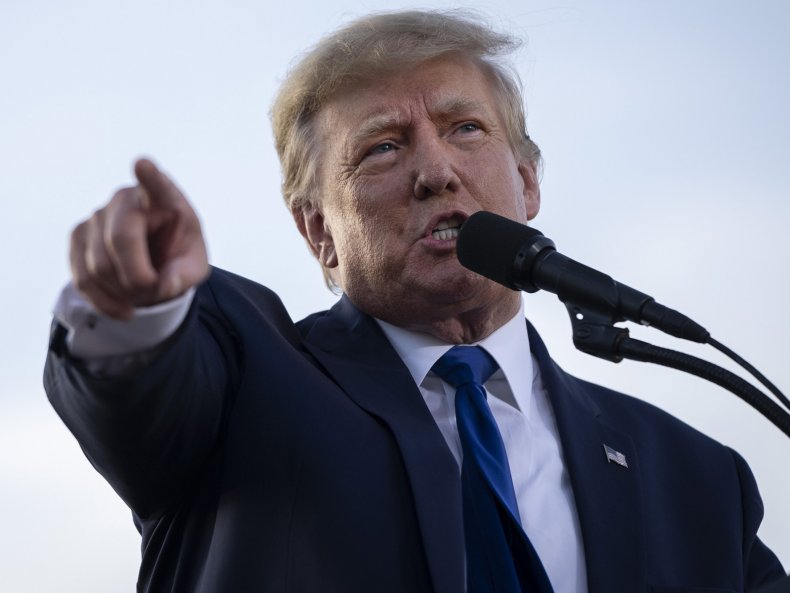 Truth Social was launched following Trump's permanent ban from Twitter and has been praised by some Conservatives for addressing the perceived issues surrounding big tech.
Trump's social media app launch initially experienced multiple issues, however. The app encountered crashes, copyright infringement accusations and long waitlists to sign up for the platform.
The waitlist reached almost 1.5 million in early April with some branding it a disaster, according to a BBC report.
Trump Media and Technology Group (TMTG) CEO and former congressman Devin Nunes announced last week on Friday that Truth Social had cleared its waitlist backlog.
While speaking on the show Just The News with John Solomon and Amanda Head, Nunes said that the platform was now open to millions of users after migrating its website and mobile applications to Rumble's cloud infrastructure.
"It means you are going to be getting on within hours, we are on the Apple app store, you can go download it and you are going to get on in short order," Nunes said during the show.
"We opened the new Rumble cloud yesterday early in the morning and it went off flawlessly, thankfully, because this is something that we had been beta-testing for many weeks," he said. "I think in the next few hours or so we are going to get rid of this waitlist. Maybe tomorrow morning but it is coming quickly, it is an exciting time and it has just been fun."
In the last week, Trump called on more people to join his social media platform and announced that he would not be returning to Twitter, even if Musk allowed him, according to a Fox News report.
"I'm not going on Twitter, I am going to stay on Truth," Trump told Fox News. "I hope Elon buys Twitter because he'll make improvements to it and he is a good man, but I am going to be staying on Truth."
Trump also commented on whether he viewed a Musk-led Twitter as competition.
"I think it is good. We want liberty and justice and fairness in our country, and the more we can have open, the better. But no, I don't view that as a competition for what I am doing.
"This is a platform for my voice. Truth is a platform for my voice and for my supporters.
"But I want everybody to come over to Truth, conservatives, liberals, whatever,"
Newsweek has reached out to Donald Trump's office for comment.