Tulsi Gabbard, Who Met Syria's Assad, to Bring Kurdish Leader to Donald Trump's State of the Union Address
A Democratic presidential candidate who once met Syrian President Bashar al-Assad has invited a Syrian Kurdish leader to the State of the Union.
At a time when the Syrian government and Syrian Democratic Forces were struggling to reach a peace deal in Damascus, Democratic Representative Tulsi Gabbard of Hawaii has invited Ilham Ahmed, co-president of the latter's political wing, to Washington to attend the annual address set to be delivered Tuesday by President Donald Trump. Gabbard made the announcement via her official Twitter account hours before the speech was scheduled to begin.
"Later tonight I'll welcome Syrian Kurdish leader, Ilham Ahmed, Co-President of the Syrian Democratic Council, as my guest to the State of the Union address. She has been a leader in the fight against ISIS in Syria, and a strong advocate for peace," Gabbard tweeted.
"We must bring our troops home from Syria quickly & responsibly. Trump's announced hasty withdrawal from Syria could leave Kurds vulnerable to slaughter by Turkey's President Erdogan who has repeatedly threatened to attack them & invade Syrian territory long-held by Syrian Kurds," she added in a follow-up tweet.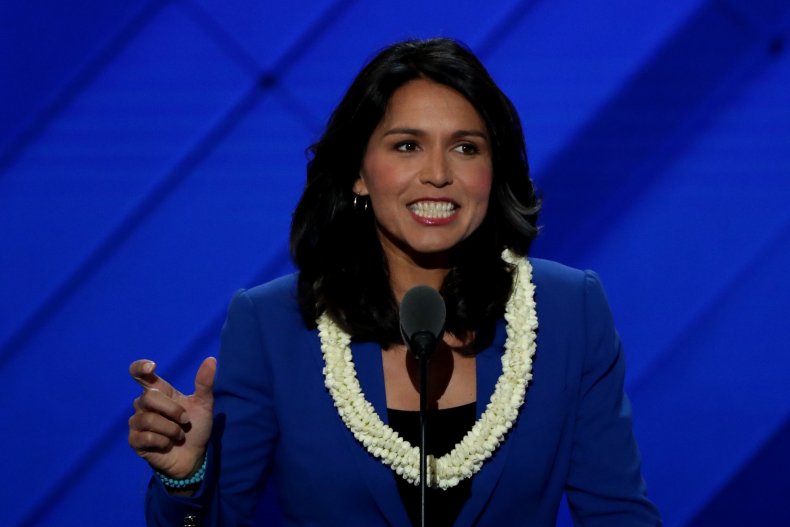 Gabbard announced last month she would enter what has become a crowded pool of Democratic presidential hopefuls looking to unseat Trump in 2020. The former Army veteran served in Iraq before making history as the first Samoan-American and the first Hindu to join Congress in 2013.
Her decision to participate in the upcoming presidential race unearthed previous controversies related to her views, including her alleged links to Indian Prime Minister Narendra Modi and his ruling, right-wing Bharatiya Janata Party, as well as her work during her tenure as a state legislator in the early 2000s for the Alliance for Traditional Marriage, an anti-LGBT rights group led by her father. Gabbard has since dismissed those who have accused her of harboring ties to Hindu nationalism as bigots and has apologized for her prior opposition to gay marriage.
One of Gabbard's most consistent stances has been her opposition to U.S. efforts toward regime change abroad, including in Syria, where former President Barack Obama offered tacit support for opposition fighters in the wake of a 2011 rebel and jihadi uprising against Assad, who stood accused of human rights abuses. The policy was opposed by a number of politicians on both sides of the aisle, including Trump, and the U.S. shifted its backing in 2015 to the Syrian Democratic Forces, who were battling ISIS.
Trump would go on to win the presidency the following November, and Gabbard became the first Democrat to meet him. Just two months later, in January 2017, she made an unannounced trip to Damascus, where she sat down with Assad at a time when it appeared the U.S. was officially shifting its strategy away from ousting the Syrian leader, whose Russian and Iranian allies had begun to reverse the tide of the conflict.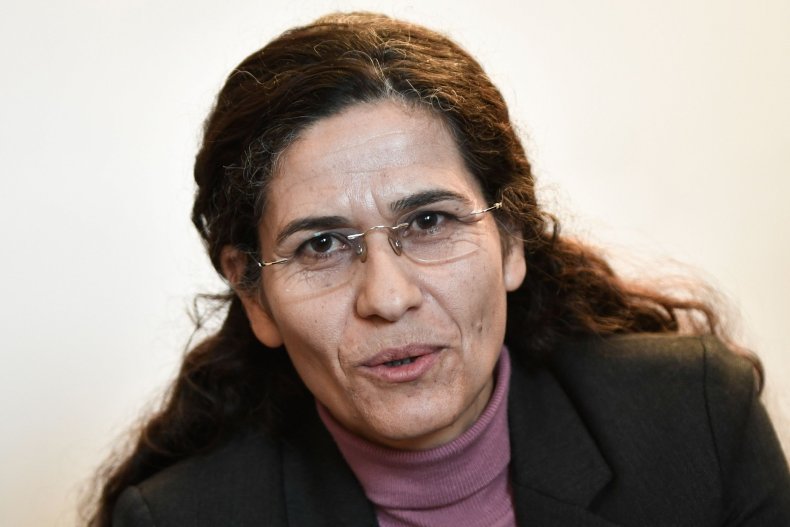 Two years later, the Trump administration has turned on Russia and its Syrian ally, launching two rounds of airstrikes in response to alleged chemical attacks in April 2017 and April 2018 and refusing to endorse Assad's mandate. Despite this, the Syrian armed forces and its allies have managed to retake most of the country and Trump, in a move initially supported by Gabbard and a number of other vocal anti-war politicians, announced in December that he planned to withdraw U.S. troops from the conflict as ISIS had been "defeated."
A U.S. exit has, however, prompted anxieties among allies. These include Arab League states that have gradually begun to rebuild ties with Damascus and the Syrian Democratic Forces, who have moved to accelerate oft-stalled talks with the Syrian government as they fear impending military action from another U.S. partner, Turkey, which considers certain Kurdish groups to be terrorist organization due to alleged ties to an ongoing insurgency at home.
Ahmed, who has helped to lead negotiations with Damascus, is currently in Washington as part of a tour designed to gain continued U.S. support for the Syrian Democratic Forces as they tackle the last remaining ISIS pocket in eastern Syria. Last week, she met with Trump, who told her "I love the Kurds!" according to CNN.