Did you know that Tupac Shakur got Michael K. Williams his first acting role?
As the world reels from the death of the late actor, who was found dead in his Brooklyn apartment on Monday, fans are fondly remembering Williams' life and career.
Renowned for playing iconic characters like Omar Little in The Wire and Chalky White in Boardwalk Empire, Williams started his career as a dancer but often found himself in what he once described as "big trouble."
He famously got his prominent facial scar in a fight on his 25th birthday.
Despite a future illustrious career, his first big break was in the 1996 film Bullet starring Mickey Rourke and Tupac Shakur.
The late rapper saw a photo of Williams—with his distinctive scar—and saw that he was hired to play his brother in the movie.
Williams described how Tupac got him the role during an interview with PeopleTV's Couch Surfing in 2018.
"It was a time in New York when music videos were really a big thing, at least in New York City. The right music video would make you a star," he said, per EW.
"You would just go around to all these different production offices...and audition. And the way you would audition was, if it wasn't a dance video, they'd just stand you up against the wall, polaroid you—'Next!'—and if they liked your look, you'd get the gig."
As luck would have it, the polaroid was seen by Tupac himself.
"He was like, 'Yo, go find this dude, he looks thugged out enough to play my little brother," Williams recalled.
The actor then says that Tupac actually told him the story of getting him the job in between takes of the limousine scene in the movie.
After starring in Bullet, Williams secured roles in Law & Order, The Sopranos and then, most famously, The Wire.
Williams was 54 years old when he was found dead on Monday.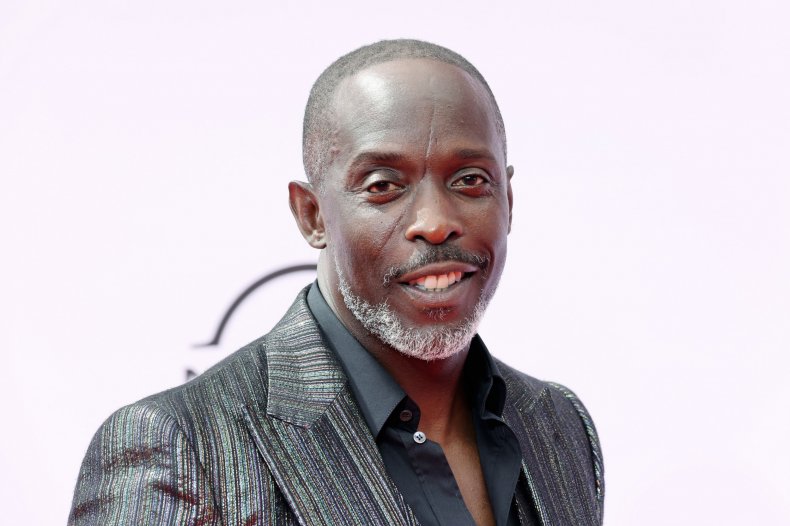 "It is with deep sorrow that the family announces the passing of Emmy-nominated actor Michael Kenneth Williams," his longtime representative, Marianna Shafran, said in a statement. "They ask for your privacy while grieving this insurmountable loss."
His cause of death has not officially been confirmed yet, but several outlets have reported he may have died from a drug overdose.
Today, Williams is being fondly remembered by those who worked with him with his co-star from The Wire Wendell Pierce sharing an epic tribute on Twitter.
"The depth of my love for this brother, can only be matched by the depth of my pain learning of his loss. A immensely talented man with the ability to give voice to the human condition portraying the lives of those whose humanity is seldom elevated until he sings their truth," Pierce wrote in part.