Turkey Arrests Seven More Suspects Over ISIS Airport Attack in Istanbul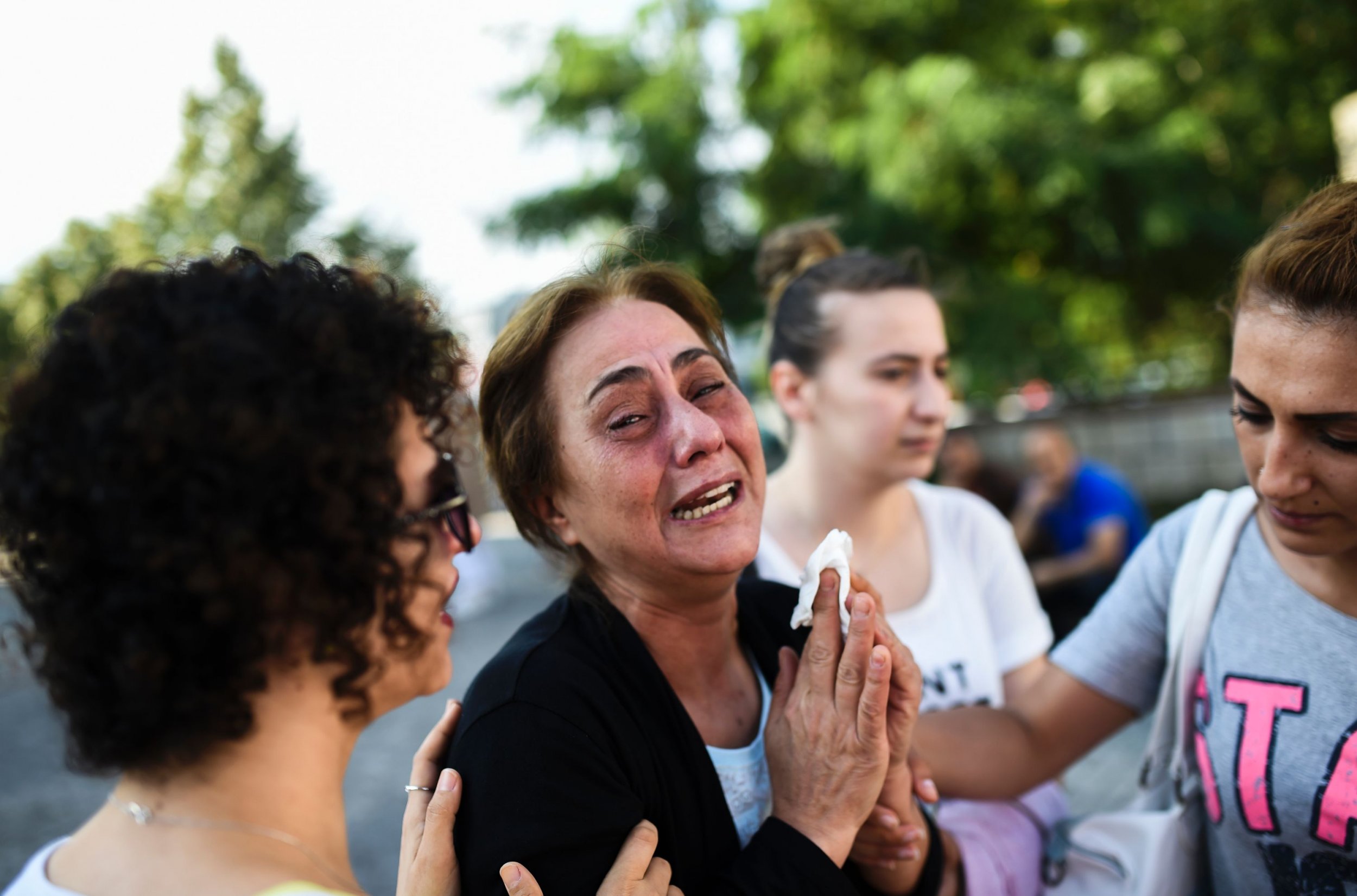 Turkish authorities made a further seven arrests on Sunday in connection with the deadly multiple suicide bombing at Istanbul's Ataturk Airport last month, bringing to 37, the number of suspects so far charged over the attacks.
The suicide bomb and shooting attack, which the Turkish leadership blamed on the Islamic State militant group (ISIS), killed 47 people and wounded some 200 more on June 28 at Europe's third-busiest airport.
In addition to 30 suspects already in Turkish custody, detained in raids on Istanbul and the coastal city of Izmir, a court ordered the arrest of seven foreign nationals late Sunday after authorities detained them last week, according to Turkey's Dogan news agency.
The court charged all seven with "membership of an armed terrorist group", and "assisting premeditated homicide" in relation to the attacks. Their precise role in the atrocities was not immediately detailed.
No group has yet claimed responsibility for the attack but officials say that ISIS militants are the main culprits. Turkish security services believe ISIS have been behind a series of bomb attacks on the country's largest cities, particularly the capital Ankara and its largest city, Istanbul, in the past year.
The radical Islamist group does not always claim responsibility for attack carried out in Turkey. Analysts believe the group may not wish to do so for logistic reasons because Turkey acts as a vital transit point for its foreign fighters as they cross into its self-proclaimed caliphate in Syria.
The three suicide bombers came from Russia's restive region of Chechnya, Uzbekistan and Kyrgyzstan, according to Turkish officials, pointing to a serious security threat to the country emanating from the Caucasus and Central Asia. A number of those subsequently detained were also reported to have come from Central Asia.
Turkish media has reported that Ahmet Chatayev, a known Chechen extremist who joined ISIS in 2013, plotted the attack, and that the three bombers planned their assault in an Istanbul safe house after arriving in the city on May 25.