Turkey Removes 24 Mayors over 'Pro-Kurdish Links'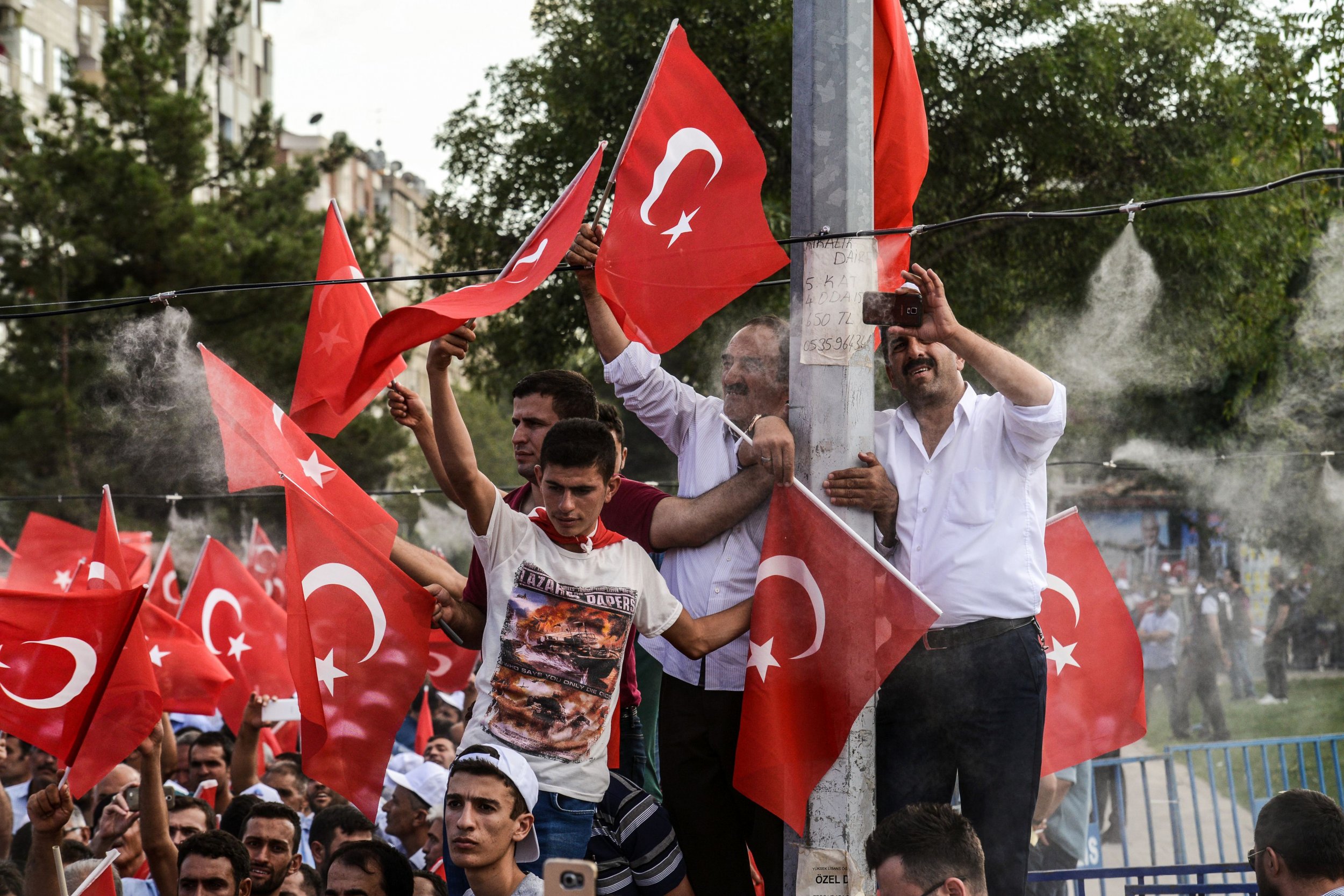 Turkey has removed 24 mayors over the past month on suspicion of links to the banned Kurdistan Workers' Party (PKK).
An interior ministry statement released on Sunday said the mayors had been removed under emergency powers enacted following the failed coup attempt on July 15, when a faction in the Turkish military failed in a bid to seize power.
Another four mayors have also been removed on suspicion of links to Fethullah Gülen, the US-based Islamist cleric whom Turkish President Recep Tayyip Erdoğan has blamed for orchestrating the coup.
Turkish Interior Minister Süleyman Soylu said the removals meant that local municipalities in Turkey would no longer be controlled by "terrorists or those under instructions from Qandil," referring to the PKK's base in northern Iraq.
Most of those removed belong to pro-Kurdish parties, including the People's Democratic Party, but three were from the ruling Justice and Development Party (AKP) and one from the opposition Nationalist Movement Party (MHP). Those from the AKP and MHP were removed for suspected links to Gülen rather than pro-Kurdish ties, Al Jazeera reported.
All 28 mayors were replaced by government-appointed trustees. Turkey has conducted a purge of opposition elements in the wake of the failed coup, suspending 5,000 military personnel and removing more than 40,000 people from various professions including the judiciary, police and teachers.
The PKK has been fighting an insurgency against Turkey across the course of three decades and abandoned a two-year ceasefire in July. Turkey recently launched military action in northern Syria aimed at two targets – the Islamic State militant group (ISIS) and the Syrian Kurdish fighters belonging to the People's Protection Units, which Ankara sees as an extension of the PKK.