Twitter Users Report Losing Followers Amid Elon Musk Takeover
As Tesla and SpaceX CEO Elon Musk officially took control of Twitter this week, some Twitter users said that they were seeing drops in their follower counts that coincided with the social media platform's ownership shakeup.
Independent journalist Aaron Rupar was one of these users, tweeting Thursday evening that he was "down about 400 followers since yesterday and I don't think my tweets have been especially bad."
"Perhaps the Elon Exodus is underway," he added.
After Musk first announced his offer to buy Twitter in April, some of his critics vowed to leave the platform in protest. Now that he officially owns the company, it was not immediately clear just how many have followed through.
Actor Mark Hamill, best known for his role in the Star Wars film series, responded to Rupar's message to say that he had lost more than 1,500 followers in the past two days. In another tweet on Friday, Hamill said that he was down a considerably higher amount, nearly 6,000 followers, over the last three days.
"Is it because of the new twit owner... or not posting enough cute animal videos lately?" the tweet read.
The monthslong process for Musk's Twitter acquisition, which included an attempt to back out over what he said were high levels of bots and spam on the platform, came to a close late Thursday as he formally added a new CEO notch to his belt. Musk has already reportedly shaken up leadership inside the company by firing Twitter Chief Executive Parag Agrawal, Chief Financial Officer Ned Segal and Vijaya Gadde, the company's legal affairs and policy chief.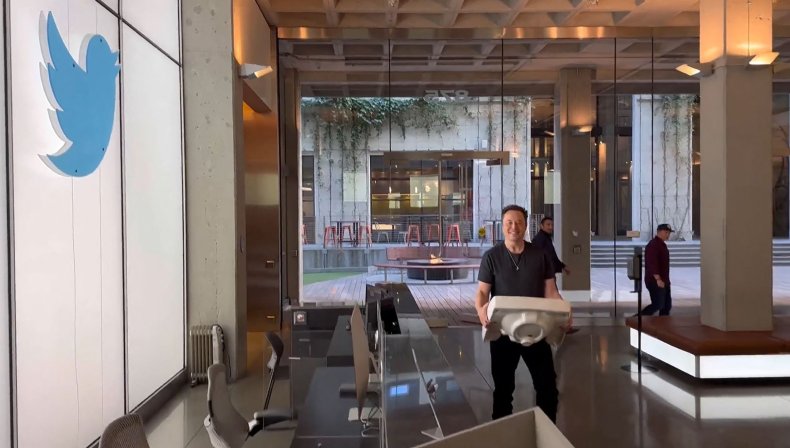 "The bird is freed," Musk tweeted Thursday evening. His Twitter page, which now has 110.8 million followers, now bears the self-given title "Chief Twit."
In a note shared on Twitter on Thursday, Musk said that he acquired the company because of the importance of having "a common digital town square, where a wide range of beliefs can be debated in a healthy manner without resorting to violence." He added that Twitter "obviously cannot become a free-for-all hellscape, where anything can be said with no consequences!"
Musk has previously questioned if Twitter truly facilitates "free speech," which he described as "essential to a functioning democracy."
While some have criticized Musk's takeover of the prominent social media forum, it has also been met with praise, particularly from conservatives who expect him to reverse former President Donald Trump's ban.
Rupar and Hamill aren't the only Twitter users who said they're seeing drops in followers as the Musk-Twitter situation continues to unfold.
On Friday morning, writer and comic Ginny Hogan tweeted: "Another day of losing followers and asking: is it something I'm doing or something Elon is doing."
Dr. Joanne Freeman, a professor of history at Yale University, also wrote in a tweet late Thursday that she was "weirdly losing followers," but she did not mention Musk in the post.
Newsweek reached out to Twitter for comment.