Twitter: Why the Social Network Still Won't Ban President Donald Trump
Twitter's "hateful conduct policy" states that any content posted to the social network must not contain violent threats or wishes for physical harm. So why, after indicating that a missile strike against another country could be imminent, is President Donald Trump still allowed access to his 280 characters?
"Russia vows to shoot down any and all missiles fired at Syria," he tweeted on Wednesday morning. "Get ready Russia, because they will be coming, nice and new and 'smart!' You shouldn't be partners with a Gas Killing Animal who kills his people and enjoys it!"
It caused many Twitter users to wonder why Trump was seemingly exempt from the website's rules. The answer? He's a "world leader."
Reached by Newsweek, a spokesperson declined to comment but provided a link to a January 2018 blog post that described the complexities around banning major political figures from tweeting. At the time, the president was under fire for his antagonistic messages directed toward North Korean leader Kim Jong Un.
Little has changed since then. Trump continues to make headlines for his status updates, which have recently focused on the "Fake & Corrupt Russia Investigation" and the FBI-led raids on the office and hotel room of his personal lawyer Michael Cohen. Despite the recent declarations of war, Twitter has indicated that Trump is here to stay.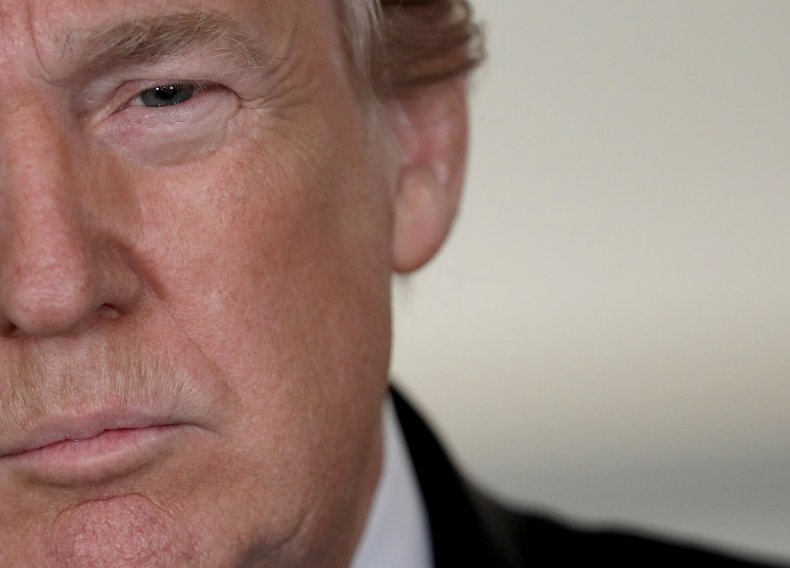 "Blocking a world leader from Twitter or removing their controversial tweets would hide important information people should be able to see and debate," the company blog post read. "It would also not silence that leader, but it would certainly hamper necessary discussion around their words and actions."
The website said it reviews world leaders' tweets "within the political context that defines them." Ultimately, even after being forced to remove a slew of far-right figures last year, the social network seeks to remain unbiased, it said.
After the latest tweets, not all users were convinced this is a good idea. "Do the TOS say anything about threatening nuclear war or being a dangerously destabilizing element in an already tenuous geopolitical situation because if so I think @realDonaldTrump is due for a ban," wrote one commenter.
"Surely threatening WW3 is a slight violation of your conditions of use? another added.
But while the word ban appears a lot alongside Trump news—think travel, think transgender—it doesn't seem as if Twitter will join that list any time soon.